Podcast: Play in new window | Download
Subscribe: Apple Podcasts | Android | Email | RSS | More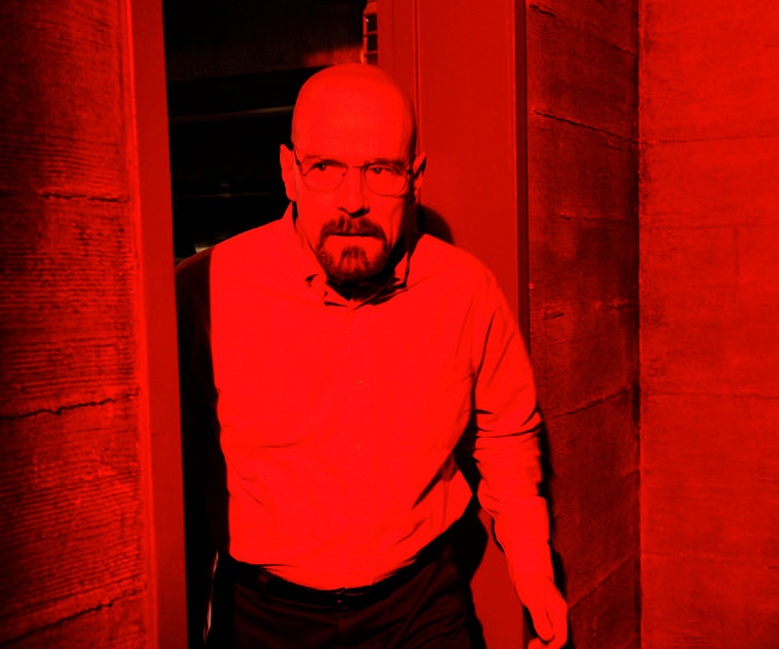 Walter White never read a book about business models. Jesse Pinkman probably never read a book of any kind. It didn't matter, they stumbled their way into a profitable – albeit criminal – business model. The other day I spent a day in front of the computer doing some website work, and other computer related mundane work. Thankfully, there was a Breaking Bad marathon on AMC. Yes, I watched the series during the first go 'round, but this time I was watching with today's topic being on the top of my mind because I'd been having lots of conversations with folks about their business model. Tons of online articles have talked about the business lessons to be learned from Breaking Bad. I'm experienced in figuring out good business models…even if my own business model sucks!
Walt figured out something he liked, something he was good at and something that made him alive. Too bad it was criminal and involved drugs, lies, deceit and murder.
The business model was pretty straightforward and wildly successful. Create a unique and quality product. Build distribution. Be ruthlessly competitive. Product, process and people – it's those magical 3 ingredients to every successful enterprise.
People probably think I need this book by Jim Muehlhausen, Business Models For Dummies. In addition to running CEO Focus, Jim (whom I don't personally know) operates Business Model Institute.
I can be a dummy as much as the next guy when it comes to my own life (and business). The weird thing is, I've long been intrigued by business models. I've studied them and implemented my fair share of them. Here in north central Texas one of the most legendary stories of crafting a business model involves Rollin King, Herb Kelleher and Southwest Airlines. Kelleher was Mr. King's attorney. Sitting down at lunch in San Antonio they drew the business model on the back of a cocktail napkin (heavy emphasis on "cocktail"). 😉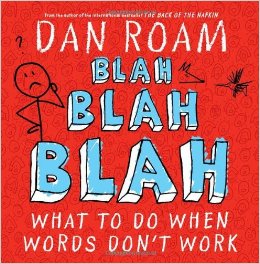 Drawing out a business model is ideal. Sometimes words just don't quite do the job. That's why Dan Roam wrote the book, "Blah, Blah, Blah: What To Do When Words Don't Work." Dan's mostly famous for his book, "The Back Of The Napkin." Herb Kelleher wasn't an artist, but it didn't matter because neither was Rollin King. But they both knew how to sketch out this idea, a business model that would revolutionize air travel. The year was 1967.
Now, get ready for the bombshell. According to Mr. King — it never happened. There was no drawing on a napkin. He said when he told Kelleher the idea, Herb scoffed at it thinking it was a terrible idea. At some point they moved forward anyway and executed a new business plan focused on a triangle route linking San Antonio, Houston and Dallas. Napkin or not, they had a business model that worked well. As they say, "The rest is history."
That may be the most famous business model construction here in Texas, but Jeff Bezos constructed a pretty good one, too. So did Eric Schmidt. And there are lots more. But these are enormous enterprises. What about those of us operating at a much smaller level? Can we learn how to craft a better business model for our organization by looking at the big guys?
I'm so selfish that I've developed the habit of reading books and examining big business trying to apply what I can to my situation. I even recorded 4 episodes over at my other podcast – HIGHER HUMAN PERFORMANCE episodes 250, 251, 252 and 253 – where I talk about the business books that helped shape me. The business brainiacs of the world tend to fly at altitudes much higher than where we mere mortals operate. They seem to breath a rarified air that our lungs can't handle. It's easy to dismiss big business as irrelevant to our circumstance, but that'd be shameful since they've got things to teach all of us.
Sometimes it requires strenuous thought to apply seemingly unobvious things to our situation. That's the point. Well, it's one of them. The process of making application can help us distill ideas that will help us. The wrong thing to do is to copy or think we can just use these stories as a formula for our work. That's lazy. And naive. Planning a good business model generates some creativity that can help us figure out a better way to do things.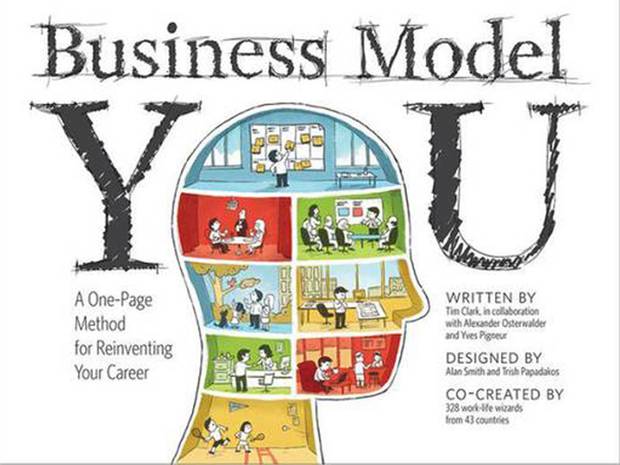 I'm a fan of the book, Business Model You. It was produced by some very smart people who take a different look at architecting careers. The subtitle tagline at their website says it all, "Workplace Breakthroughs For Individuals & Enterprises."
There are lots of books about business model creation, proving the topic is top of mind with many people. Some people confuse a business plan with a business model, but they're not the same thing. A business plan is more or less a sales document people use to sell others on their enterprise. Mostly, we build a business plan so we can get some investors to bet on us. I hate business plans, even though I've written more than my fair share of them. In fact, the last business plan I wrote garnered lots of positive attention as I tried to buy the company I was running. It was a great business plan, made better because I had almost 20 years experience running the company. Most business plans are wishful thinking – especially if they're a startup. But that's not a business model.
According to the Houston Chronicle…
A business model is the narrative of how your business works. Simply put, it describes whom you sell to and how you make a profit. Each new venture will rely on a specific business model to take new products and services to a market.
In that article, entitled "What Is The Purpose Of A Business Model?" author Dana Griffin writes…
Your model answers two questions: Who is your customer? and How do you create revenue? Your customer must be someone who needs your product or service. Be specific, the more closely you define your customer and his reasons for purchasing, the better. Keep your model simple: avoid business language and describe it in 10 words or less. Most business models have already been invented, so it's advisable to relate yours to one with proven success.
Who Is Your Customer?
You'd think that'd be easy. A no-brainer even. But it can be a struggle for some. They don't want to narrow it down. It seems restrictive to say you don't want to sell to some people. Those are the people who answer, "Everybody" to the question, "Who do you want to sell to?" Experienced business people know that's a terrible answer. My business model isn't terrible because of who I want to serve. Well, not entirely.
Bula Network, LLC is my company, a boutique executive coaching and consulting business. I'm a one-man band. That's intentional. For years I operated small businesses ranging from $14 to $20 million with lots of employees. I no longer wanted to do that. So I don't.
I started out serving mostly as a roll-up-your-sleeves-get-your-hands-dirty consultant. It was about doing the work while teaching others how to better do the work. Mostly, it was about serious problem solving. It was less about coaching, more about consulting…but not the fabled consulting where the consultant comes in, asks the business owner to borrow his watch, then tells the business owner what time it is, then leaves wearing the watch. No, I was busy diving into specific issues like pricing, lead generation, sales processes and employee-retention. I was even busy re-writing workflow documentation, RFP's and quotes for clients. Until that work grew too tiresome and frustrating.
I'm fanatical about customer experience and customer service. Over time I found myself having to face the reality that while I was improving processes…and sometimes people…I couldn't control how committed the enterprise was to pleasing customers. Some were as fanatical as me. Those worked out well. Others gave it lip service, but didn't follow through to make sure customers were happy. Those went less well. Still others proved they just didn't care if the customer was happy or not. Those went south. Terrible.
Two years ago I determined that if I couldn't connect with like-minded people who would do whatever it took to make customers happy, then I wouldn't do business with them. I wish I could tell you that most business owners are very focused on serving their customers (and their employees). Unfortunately, when you get behind closed doors and dig into an enterprise you can quickly see the disconnect between what's said and what's done.
Over the last few years I've morphed into more of an executive coach, helping leaders find ways to better serve their own careers by serving their employees and their customers. Sometimes it's about helping leaders learn how to better serve their boss, too. The operative word is always the verb, SERVE.
I'm drawn to it mostly because it runs deep. It's powerful because it's individual, instructional, exploratory and thoughtful. I've seen the difference it can make in a person's career and in their effectiveness to lead and manage. The rewards are visible, tangible and hopefully, long-lasting.
How Do You Create Revenue?
Here's the problem I have. Maybe you've got it, too.
I don't work to embed myself with somebody forever. I begin all my work with the drive to put myself out of work. I want to help people grow. I'm doing everything I can to help them develop greater strength to be more effective and efficient in their work. My goal is to help them find a place where they no longer need me. Their success means the end of the road for me.
It's not just a nobility thing. I'm not trying to be an overly nice guy, although I do want to be a nice guy. And I'm not doing it to be altruistic. I'm doing it because it's what I believe. It's who I am. And how I roll…because it's how I want to roll.
It's about finding out who you are, who you most want to be and where you're determined to be. Back in episode 4040 I did a show about how success may most often be determined by who wants it the most. All those obstacles that get in our way — and they get in EVERYBODY'S way — tend to be nature's way of weeding out the people who aren't willing to pay the admission price. Figuring out who and what you are – and where you most want to be – can be really tough work.
Being congruent with yourself is important, especially when it comes to crafting your business model. It's more true when you're a service professional like me. But when I was running bigger enterprises it was still important. How you lead, how you manage and how you interact with others is determined by who you really are and who you most want to be, based on your natural abilities and inclinations. Look at Gary Vaynerchuk. I don't care if you love him or not, he's being who he is. He's not living some fake version of himself. He's congruent. That's what you want to be when you construct your business model…and that's how you want to behave inside your business model, too.
I'm not nearly as high strung as Gary Vee. I couldn't operate like he does for all the tea in China. NO way. NO how. I'd likely need to enroll in a decade of acting classes and it still would be an act. But with Gary it's not an act. And he could no more behave like I do if his own life hinged on it. We're completely different personalities coming from completely different backgrounds with very different world views. I agree with an awful lot of what Gary says and writes. But I hate the industry where he and his father worked – the liquor business. I oppose it religiously and morally. But I respect Gary's business perspectives, his hustle and his digital agency work. I respect his marketing acumen. He's a business rock star! He's experiencing wild success because he's smart, hungry, full of hustle, full of real-world advice and he's a larger than life personality. How many people have you personally met who are like him? (None?) Exactly my point. Gary is Gary. He's comfortable being Gary. It'd be a big mistake for others to copy his business model, or him. His business model is built on HIM.
Meanwhile, Jeff Bezos and Tony Hsieh built Amazon and Zappos respectively with their fingerprints all over them, but their business models are much less dependent on them personally. I suspect Gary Vee likes it the way he built it. Check that, even though I don't know him personally, I guarantee Vaynerchuk has built Vayner Media exactly the way it best fits him. It happens that his business model is pretty terrific, enabling him to scale into a very large enterprise.
This is where my own congruency works against me. Let me use my wife to explain. She operates a website at Doll Dresses By Rhonda. She loves to sew. Some years ago, before we had a granddaughter, she discovered lifelike dolls made by Annette Himstedt. She wasn't so much into dolls as she was sewing dresses. These dolls had a unique trait…they're tall enough to be lifelike little girls, providing the perfect model for dresses. Rhonda invested in one, then another and another. She began to sew dresses for each one, posting pictures of them in doll forums. Before long she had customers who wanted a custom made doll dress for their dolls. Collectors of dolls are like car guys. They want to customize. They won't want to look like everybody else. Thus was born her doll dress business. But the business model is terrible.
She loves to sew. It's not about making big money. It's about enjoying the craft and art of making a dress. She enjoys that and no business model is going to stop that because that's the whole point of her enterprise. It's a means of affording her the opportunity to do what she most loves.
It doesn't scale very well, but it doesn't have to. She could employ a room full of seamstresses who could crank out dozens of dresses a day. But then she'd be spending her days doing work she hates, not work she loves. Others would be paid to do the very thing she loves most, sew! And there's the practical reality that the demand for custom doll dresses won't likely support such an enterprise anyway. It's a market, but it's very narrow.
So over time her prices have increased. Her prices have more than doubled since she started. She does terrific work and spends hours and hours on a single dress. It's what she does. It's what she wants to do. Most of her dresses are one-of-a-kind, exactly what she wants. Some are commissioned by clients all over the world who tell her the kind of dress they want. If you calculate what she earns by the hour, it still doesn't make much business sense — UNTIL you account for the pleasure she gets from it. That makes it priceless.
I'm in a similar boat. I'm wired for deep connection. I'm comfortable speaking before larger crowds, but I'd hate to make that my life's work. It's too one-way for me. I want to get to know people. I want to make a personal connection, get to know what's bothering you. And see if there's anything I can do to help you. I'm not a one-size-fits-all kinda guy. I hate platitudes and trite drivel. Guru-ism wouldn't suit me even if I wanted it. I'd rather be in a room – just you and me – trying to help you figure out a better way. Over time that gives me the opportunity to be indispensable. It's my big value proposition. But I'm not trying to be your career or enterprise cocaine. I'm not working to make sure you get hooked on me. That sucks for me, but it's good for you — which is precisely why I do it.
My Business Model Is Terrific In 2 Ways
I believe there are 2 basic ways to be unique in the market. By the way, I think this is also true at work when it comes to your career. It doesn't matter what your career is. It'll work no matter if you're a scientist working in a lab, a sales rep on the road or a trucker making a cross country delivery. This strategy of uniqueness works because it's based solely on delivering value. It's only about delivering value.
But how?
That's where my business model works well. I provide value to my clients by a) doing things others other can't and b) doing things other won't. Does that mean nobody else can serve my clients with value? No, of course not. But it means nobody can provide the value I do. Nobody else has my background, my experience, my perspective and my philosophy. Or my approach. And I can promise you nobody will invest more time and effort into the process. Quite simply, I do whatever it takes to move my clients forward. I guarantee their happiness. It's a competitive advantage that I don't bark loudly enough, but that's another story for another day.
I love sitting down with a client diving into their world, figuring out solutions to their problems and helping them explore better ways to do things. The personal connection is what I love most. But it's like being a dog lover. Dogs don't live forever. You fall in love with them, get used to having them around, and enjoy being with them…making it really hard on you when they're no longer around. When my work comes to an end with a client, it's like suffering a death. I've grown close to people. I've become acquainted with their team and their enterprise. I know their business or organization well. My get it factor is high going in, but over time, it soars. Time spent explaining who people are and other situations of daily life aren't necessary. I already know these things because of the depth of my work. So you can understand that when it ends, I fall into a funk for a day or two. It's not much different than having a child move out after they've grown up. We want them to grow up, but we're sad when it happens.
Scale never much mattered to me. I know people love to think about a growing scale. Bigger is always better, right? No, not necessarily. Rhonda still wants to sew. I still want to coach and help people. We happen to be people attracted to the work. The work for us is personal. It's not about scale.
Don't get hung up on this "don't trade time for money" crapola either. We're all trading time for money at some level. The key is to trade it on terms that ideally suit us, if we can. Not everybody can. In that case, trade as little time for as much money as possible and be happy. What's wrong with that? I don't think there's anything wrong with it. The workplace is full of people doing honest, good work who have no desire to be self-employed. You really think they have no way of being happy in their work? Now, that's naive! It could just be that we all get what we deserve.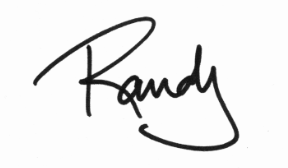 How Can You Help The Podcast?
Leave us a review at iTunes
Pick your favorite way to support us financially
Join the conversation at our Facebook group
Tell your friends. Promote the shows on social media.