Podcast: Play in new window | Download
Subscribe: Apple Podcasts | Android | Email | RSS | More

"I will prepare and some day my chance will come."  -Abraham Lincoln
That's one of my all-time favorite quotes. I know it assumes that some day will come, but I tend to believe some day does come. Not everybody sees it or knows what to do with it, but I do think it comes. It's up to us to make the most of it.
All it takes is one.
A break. An opportunity. A chance. A hit.
During an episode of Jerry Seinfeld's Comedians in Cars Getting Coffee, Jerry took Jimmy Fallon to the lake where they launched Jerry's boat. Before arriving to the boat dock they had this conversation where Jimmy remarked about having met Norm Greenbaum, who wrote and recorded a single hit, Spirit In The Sky back in 1969. Fallon recalled what Greenbaum had told him.
I don't know who first coined the term, one hit wonder. It's been around as long as I can remember. A one-hit wonder is a person or act known mainly for only a single success. The music world is full of them.
My current guitar muse is the product of a guy with one hit, Denny Zager. His one hit was In The Year 2525 by Zager and Evans.
Denny may have only had one hit record, but he went on to build guitars that were easier to play. Years ago I bought one from him. Today, he's building pretty terrific guitars that clients rave about. His name isn't synonymous with Leo Fender or Orville Gibson, but he didn't just hit once, then disappear. He saw a guitar problem. Learning to guitar is a painful process and Denny wanted to make it easier for people to learn to play…and he also wanted to build guitars easy for accomplished players.
Is a one hit wonder really a matter of luck? Or a break?
Well, some people may incorrectly assume that the luck or break happens quickly. The one hit wonder is not the same thing as the overnight success. They could be one and the same, but not necessarily.
Norman Greenbaum had been playing music for almost 10 years when he hit with Spirit In The Sky. He wasn't an overnight success, even though he was a one hit wonder. One hit is enough if it's big enough! Spirit In The Sky sold 2 million copies in 1969 and 1970. It's gone on to be used though in plenty of movies and other uses.
That quote that Jimmy Fallon attributes to Norm Greenbaum speaks directly to why people in this Internet age drool over the publishing business. You hear it over and over again. Create it once, get paid for it over and over!
There are tons of problems with that notion though. For starters, it presupposes you can produce something good to sell over and over again. Not everybody can do that. Lots of people are trying. Most are failing.
The music world is full of prospective stars. I'm guessing the entertainment world is as packed as any with people thinking, "If I could just get one break." That presupposes that you can make the most of a single break when the reality is likely that you've had many breaks with which you did nothing productive. And you may have had other breaks that you didn't even recognize. I'm supposing we've all had at least a few that we never saw, or some we saw only after the fact.
One break or opportunity isn't the same as one hit. One hit may have been the result of many, many breaks or opportunities. Or it may have been just one. It happens. There are literal overnight successes, but mostly what seems like sudden success took years. When you're watching somebody else's success it seems quick because you weren't paying attention to their struggle. It's likely you'd never heard of them until they succeeded…making it seem like they came out of nowhere. No, they emerged from the woods where they may have spent a decade with a machete in each hand, hacking their way to some success!
"A pessimist sees the difficulty in every opportunity; an optimist sees the opportunity in every difficulty."  -Winston S. Churchill
Creating , Getting , Spotting & Taking Advantage Of An Opportunity
They're all different. And useful.
"A wise man will make more opportunities than he finds."  -Francis Bacon
Sometimes you have to take as much control as you can in an effort to create an opportunity. When you can't find water, you might as well start digging. What have you got to lose? Sometimes, that's how opportunities are — or that's how the lack of opportunities are.
Have you ever talked yourself out of taking some action for fear it might backfire? Not long ago I was talking with somebody who was looking for a job. They had sent their resume to the company via a job posting online. They were wrestling with whether they should contact the company by phone or email. "What have you got to lose?" I asked. "Well, that may put them off," he said. "Not if you handle it well, " I told him.
As we engaged in their telephone arm wrestling over whether or not he should reach out to the job poster, I finally blurted out, "Listen, you've got a 50/50 shot of being wrong, but I think you can dramatically throw the odds to your favor if you just let them know you're not trying to circumvent their process…but you want to let them know how interested you are in this opportunity." It's not like people are knocking his door down to hire him so why not create opportunity where he can?
"If opportunity doesn't knock, build a door."  -Milton Berle
Getting opportunities seems to be a talent some people have. I know some people who just seem to have fish jump into their boat without them even trying. Other people fish like crazy and can't seem to ever get a nibble. I don't pretend to know what gives with that.
I know a fella who can start some new enterprise — sometimes a hair-brained idea (or that's what I think) — and invariably he's going to hit. He's got this Midas touch and for years I've tried to figure it out, but it defies explanation. He launches and it works. Almost always. I'm sure he's had some failures, but he's having way more success. I've concluded that he's getting opportunities though because he's taking mad dog action all the time. His behavior fosters opportunities. I know if he was sitting at home pondering ideas instead of implementing them, he wouldn't be getting near the opportunities.
Getting and spotting opportunities is tough to separate. Nearly every week I encounter people who are getting opportunities they can't see. And I know there have been plenty of opportunities I've had that completely escaped me, too. It happens.
The urgent thing is to make sure you're not permanently blinded to opportunities. We all get near sighted (or far sighted) at times, but some people just never seem to spot their opportunities. Mostly, I see people who are so down and out they can't see up…or an opportunity. The more we look, the more we're likely to see the things we're looking for. It's more about perception (spotting) than getting opportunities.
But then, we've got to take full advantage of our opportunities. Not everybody can do that. The world has been buzzing about SuperBowl 49 and how it ended. Malcolm Butler, an undrafted rookie made the play of his life when he intercepted that ball giving New England the win. In post game interviews, he credits preparation. He said he recognized the formation and knew what play was coming. Then, he did what he had to do to take advantage. He had the athleticism to take advantage. If he'd been a linebacker he may have lacked the speed necessary to make the play, but his preparation and ability helped him take advantage of the opportunity.
Sometimes we spot it and try to take advantage, but we fumble it. It can happen because we're not ready. Or it can happen because we don't have the ability. Years ago I remember hiring an ex-school teacher for a sales position. He was very willing, anxious even for a chance. I remember him being very excited at the prospect of getting into sales. Even though he didn't have sales experience I hired him. It wasn't the first time I had done that, but at that point in my career I had always done it with younger guys. This guy was in his mid-30's, about 10 years older than I was. Around the same time I hired a guy about the same age who had been a firefighter. Same energy. Same zeal as the teacher. I gave them both an opportunity. I invested in both of them optimistic they'd both be able to take advantage of the opportunity. The teacher didn't make it, but the firefighter did. If asked to bet on just one of them, I'd have bet on the teacher. And I'd have been wrong! The teacher just couldn't perform in that environment.
All this matters because we often con ourselves into thinking we just need one opportunity. Or we just need one hit. That's pretty cocky if you stop and think about it. It presupposes that we're brilliant enough to know exactly what to do with that one opportunity…when the reality is likely that we've looked in the face of countless opportunities failing to seem them for what they really are.
"We often miss opportunity because it's dressed in overalls and looks like work."  -Thomas A. Edison
Is There Only One?
Whether we're talking about a break, an opportunity or a hit — is just one enough? Does our life's success hinge on just one?
Some moments are more pivotal than others. Some decisions are more important…like marriage. Last August I wrote a little piece entitled, Who Can Find A Virtuous Woman? Me! It's a short post about my falling in love with and marrying the girl of my dreams. I'm still married to her. That was an enormously pivotal decision – and opportunity – in my life. You've had those, too.
My personal conviction about marriage may not mirror yours. One man married to one woman for life. I found her and married her. Some decisions and opportunities are indeed the once in a lifetime variety. But most aren't.
Is one success enough? I know it's a bit of a loaded question because there are so many variables. For starters, it depends on how you define success. And on how long the success lasts. Zager and Evans had a hit that resulted in the sale of about 4 million records in 1969 with their hit, In The Year 2525. It was number 1 in America for 6 weeks. That was long enough to make it a major hit. They had other singles, but none of them broke through. Was one enough? It depends. It was enough to put them in the spotlight for a time. And to give them a place in music history. And to give them memories. It was probably even enough to give them enough money to propel them forward to do something more. Either more of the same – make music – or something different. I don't know, but maybe Denny Zager used some of that money to start Zager Guitars.
Norman Greenbaum had his hit. It was evidently enough to buy a couple of houses and a boat. He's managed to parlay it into even more through licensing. That song came out the same year Denny and his partner had their hit, 1969. It only reached number 3 on the American charts. And it sold half as many copies as In The Year 2525, 2 million. But it's experienced greater long term success through the years. I'm betting you've heard Spirit In The Sky, but you may not have heard In The Year 2525. Greenbaum had a bigger opportunity with his one hit than Zager and Evans, even though his experienced half the success at the time it was released.  More proof that opportunities and success are dynamic…and vary wildly.
Writers Write.
"Almost all good writing begins with terrible first efforts. You need to start somewhere."   -Anne Lamott
First efforts can work. Sometimes they work well.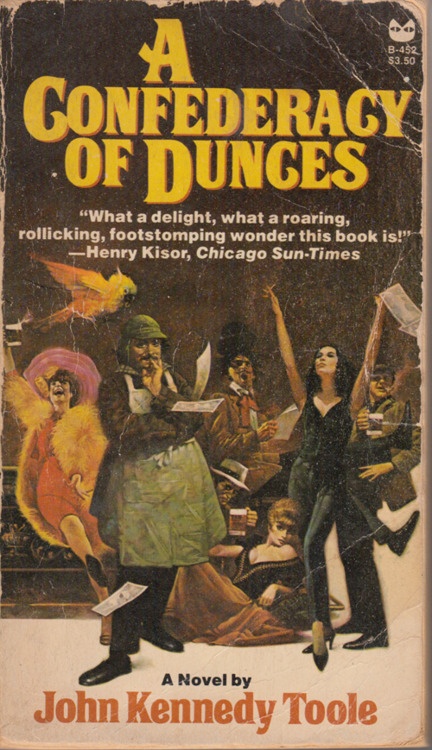 Agatha Christie, F. Scott Fitzgerald, Harper Lee and Nicholas Sparks all wrote bestsellers right out of the gate…bestsellers that won them Pultizer's. Gone With The Wind was Margaret Mitchell's first – and only – novel. It won a Pultizer Prize. But so did John Kennedy Toole's single effort, A Confederacy Of Dunces. Toole's book wasn't even published until after his death. He took his own life never having realized success. He suffered depression and paranoia.
I don't have empirical proof, but I think it's safe to assume that these and many other successful first-time authors wrote a lot before writing those books. I remember hearing a teacher at LSU say, "Writers write." It's not just true about writing. It's true about any activity or pursuit. Figure out what you want to be and then start doing whatever that is. Painters paint. Sculptors sculpt. Preachers preach. Speakers speak. You get the drift.
Just today news broke about Harper Lee, author of To Kill A Mockingbird. She evidently wrote a book before that one…and it's now due to be published. Asked why she never wrote another book after Mockingbird, since it experienced monster success, Lee said, "I've got no where to go, but down."
What if your first effort isn't terrific? Anne Lamott's got it right in that quote. Notice though that she leaves room for the oddity of first-time success by saying "almost" all good writing begins with terrible first efforts. And isn't that true with most first efforts?
Norman Greenbaum didn't just write one song. He didn't have just one opportunity. Just wrote one song that hit big. From it he created multiple opportunities that have given him a lifetime of some financial success. Somebody gets the training and credentials to be a surgeon. They begin to practice surgery in their specialty. One career parlayed into a lifetime of productivity and success. We're more enamored by Greenbaum though because his success was a creative success recorded once with a lifetime of passive income.
Now we're getting to the crux of the matter.
It really isn't about opportunities, or hits or successes. Steven Pressfield summed it up ideally.
Do the work.
How do you continue to do the work when your first work experiences crazy success?
How do you replicate a success? Or top it?
If you've written Wuthering Heights, or Gone With The Wind, or To Kill A Mockingbird…how do you top that?
Sometimes you don't. That's what gives us one-hit-wonders. But sometimes you do.
One of my all-time favorite authors was John D. MacDonald. I loved Travis McGee the moment I read about him. MacDonald spent years writing thousands and thousands of words. He worked like a mad dog day after day, suffering rejection after rejection. In the late 1940's and early 1950's he survived by publishing short crime stories. He was doing the work, honing his craft. He didn't have a Gone With The Wind moment. His success was more like a slow boil. I'm sure it seemed ridiculously slow. You know the feeling.
In 1957 MacDonald published The Executioners. You likely know it as the movie Cape Fear. In fact, there are two movies of Cape Fear, one in 1962 with Gregory Peck and Robert Mitchum. The other one was released in 1991 featuring Robert De Niro, Nick Nolte and Jessica Lange.
But John D.'s real success hit in 1964 when we were introduced to Travis McGee, a south Florida character who lived on a houseboat in Ft. Lauderdale, The Busted Flush. MacDonald wrote 21 Travis McGee novels. Twenty-one! The last one was published in 1985. John D. died in 1986. He was 70. Had he lived, I know we'd have seen more of Travis McGee. Mr. MacDonald was prolific. He spent his entire life writing. Doing the work.
"During their lifetimes, every man and woman will stumble across a great opportunity. Sadly, most of them will simply pick themselves up, dust themselves down and carry on as if nothing ever happened."  -Winston S. Churchill 
So Is It About The Chance, The Big Break, The One Hit…Or Is It About The Pursuit?
I have a theory. That's all it is, a theory. And I'm not putting it out there as an absolute. Or as a universal truth. But consider it.
The one-hit-wonder surely struggles with, "Now what?" If Gone With The Wind is your first novel, how do you top that? Maybe the bigger question is, "Why try?" Early success can ruin longevity and stifle the energy necessary to sustain a longer career.
The world of rock and roll is now full of players older than me. Mick Jagger and Keith Richards are still moving the Rolling Stones forward. They're both 71. Don Henley and Glen Frey are doing the same for the Eagles. They're in their mid-60's. Both bands have decades of doing the work.
"There is nothing to writing. All you do is sit down at a typewriter and bleed."  -Ernest Hemingway
I think bleeding applies to all work though, not just writing. Or playing music. Whatever the endeavor – whatever chance, opportunity or hit you seek – you have to put in the work. The challenge is starting, then it's sustaining the effort.
"Don't wait for moods. You accomplish nothing if you do that. Your mind must know it has got to get down to work."   -Pearl S. Buck
I feel badly for those with early or fast success…and for those with one big success. I think they have a tougher time keeping up the effort. The burden they suffer is heavier. Thankfully, I avoided having that monkey on my back.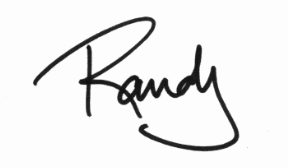 How Can You Help The Podcast?
Leave us a review at iTunes
Pick your favorite way to support us financially
Join the conversation at our Facebook group
Tell your friends. Promote the shows on social media.