Podcast: Play in new window | Download
Subscribe: Apple Podcasts | Android | Email | RSS | More
You don't know what you don't know. 
And more often than not, others aren't willing to help you see it more clearly. Sometimes it's because people hate difficult conversations. Other times it's because we figure it's not our place to tell somebody they've got spinach in their teeth.
Never tell your problems to anyone…20% don't care and the other 80% are glad you have them."                                                                                                                                                                -Lou Holtz
Lou may not have the exact numbers, but he's onto something truthful. What you don't yet see…or what you don't yet know is mostly of no concern to others. It's your problem. So figure it out.
One of my all-time favorite quotes is, "Everything is hard, until it's easy."
We've all experienced it. Whether it's learning something new or trying to solve some complex business problem. Figuring it out can take time. And over time, something hard suddenly becomes much easier.
In the NFL they talk about quarterbacks who need time to adjust to the speed of the professional game. Rookie quarterbacks are notorious for making bad choices because they don't know what they don't know. Troy Aikman's rookie year here in Dallas was horrid.
Aikman started 11 games during his rookie season. He completed 155 of 293 passes for 1,749 yards, 9 TDs and 18 interceptions. Like many QBs, it was a difficult transition from college to the NFL as Aikman and the Cowboys went through tough times in 1989 to finish 1-15.
Over time Aikman would learn. He adjusted to the speed of the professional game. He figured out how to improve reading defenses more quickly, and more accurately. He learned how defenses were trying to mix him up, making him think he saw openings where none really existed. Like all good quarterbacks, Aikman put in tons of time and effort studying film. He gained valuable experience on the field and in the film room. Eventually, he benefited from that growth by seeing things he had been unable to see before.
Pattern recognition and exploring what's possible – and probable – benefited Aikman in leading the Dallas Cowboys to 3 SuperBowl championships. Simply put, Troy Aikman figured it out. But first he had to fail.
Failure Isn't The Path To Improvement, But Learning Is. 
Too much focus seems placed on failure. Not enough on learning. Sometimes they're confused.
Failure is far too broad to characterize as necessarily useful. The employee who fails to complete an assignment because of his lack of diligence can hardly be said to be "learning." He's slothful. His neglect brought about the failure. Not all failure is worthwhile. Some of it is just idiotic. Self-induced idiocy.
On the other hand, the employee who completes the assignment with a non-traditional approach may be doing so out of creativity. Or rebellion. It's important to know which.
Organizations have processes. Some are critical serving as fail-safe's. Others aren't quite so crucial and may allow a degree of wiggle room. If the employee has circumvented a critical process, short-cutting things in order to reach a desired goal…that may be a horrible thing, for both the organization and the employee. Rebellion can't be misunderstood as innovation.
At the same time creativity and innovation may very well demand a certain amount of contrarian behavior. Finding new ways to do thing, figure things out – they often require fresh ways of viewing things. Seeing things differently.
It's not always so easy to discern because almost all innovation stems from a degree of rebellion against the norm. How much tolerance your organization has is largely going to be determined by the senior executive team and the culture established. Every innovative organization I've seen has a degree of tolerance for creative rebellion, but an intolerance for rebellion that breaks trust.
Failure that results in accelerated learning is worthwhile. Troy Aikman's losing seasons were the price required so he could figure out how to be an effective NFL quarterback. Meanwhile, he was putting in the work. He wasn't partying like Johnny Manziel. Johnny Manziel is failing due to neglect and lack of effort. Troy didn't.
Failing Faster Can Accelerate Pattern Recognition
If Troy Aikman had sat on the sidelines that first year it's doubtful he would have become effective as quickly as he did. His growth would have been seriously stunted. He needed time in the gauntlet to figure things out. He needed to experience all the elements of the game in real time with live opponents, then he needed time to dissect the film so he could post mortem his performances. All the components of failing faster helped him see things he'd have seen otherwise.
I'm sure Troy often asked himself, "Am I ever going to figure this out?"
"Is it even possible that I can figure it out?"
When you're failing self-doubt is common. Especially when you're accustomed to success. You don't know what you don't know…until it becomes clear you don't. Troy was successful in high school. And college, in spite of some up's and down's going from OU to UCLA and suffering a broken ankle along the way. Reaching your potential, exploring what's possible for you and recognizing patterns to help you do all that — they often test your resolve and determination.
Pushing through this self-doubt stage is critical. Not everybody can do it. Some fall away and give up too soon. Time in the tunnel of failure is just too much for some. Success is mostly for those resilient enough to endure.
We don't all learn at the same rate. An 18-year-old hockey phenom named Sidney Crosby entered the National Hockey League in 2005. He became the youngest player to ever earn 100 points in his rookie season (102 points). Crosby's pattern recognition was extraordinary, proving that what's possible when you can learn fast is equally extraordinary.
The reality is that neither Troy Aikman nor Sidney Crosby are typical. They are both outliers. Extraordinary. Remarkable. Anything but typical.
But at the professional level even these 2 great athletes weren't on the same level. Sidney saw things at the NHL level almost instantly. Troy didn't. Genius isn't uniformly equal.
Pattern Recognition Takes Time And Experience
We're not talking about savants or prodigies. They're exceptional. We're not likely so talented.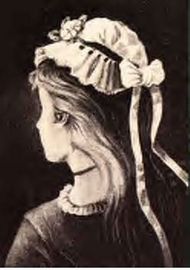 Most of us need some time to figure it out. Like that famous illustration that asks us whether we see a young lady or an old lady. We instantly see one or the other. It can take a second or third look to see the other lady.
But once we see it, we can't avoid seeing it. Pattern recognition has kicked in and now it's easier. It may even be easy.
Professionally, pattern recognition takes more than a second or third look. It can take years. And it may require lots of different experiences, depending on what we're trying to learn or master.
Complex things can obviously be more demanding. But it can also depend on when we learn them. My oldest grandson has been in a Spanish immersion program at school since kindergarten. He's half way through first grade and is already reasonably fluent in Spanish and English. By starting early he was able to compress the timeline required for his brain to recognize the patterns required to learn a new language. Within a couple of years he'll be bi-lingual by anybody's standard. That's what's possible.
I began my selling career – my business career – when I was just a kid. By the time I was 25 I was a decade in and had seen enough business challenges to recognize them quickly, and to figure out solutions quickly. That put me way ahead of my peers who only had a few years in the trenches. My experience was 3 to 4 times larger. I had 10 years of seeing what was possible, and seeing patterns for success and failure.
Fast forward 20 more years and now I had 35 years of seeing patterns and exploring what was possible. One day I remember commenting to a friend, "It's been a long time since I've seen anything I've not seen before." I wasn't being arrogant or pompous. I was being honest. It was the remark of an experienced business guy who had handled a variety of problems…so much so, that after awhile the problems just repeated themselves. So my boredom wasn't in solving problems. It was in solving the same problems. I was ready for new problems. New challenges.
That's what happens when you've done something for a long, long time. People call it "burn out." It's not always the result of burning out or being tired. It may be as simple as boredom or a lack of stimulus. Mundane, repetitive work can be found in the executive suite as easily as on the factory floor. Okay, maybe not as easily. Money whipped, bored executives can be found just as easily I'd imagine. Getting them to admit it might be tougher.
Those who claim to know have long urged us to take our vacations. To change our scenery and experience new places.
Because our routine, however exciting it may be at first, becomes…well, routine. Boring. The sameness overtakes the experiences we had when we were so desperately searching to see the patterns that evaded us earlier. A temporary change of pace and scenery can reinvigorate us, giving us the energy to return and keep searching for patterns.
Troy Aikman gained expertise. What was once very hard became easier. Then easy. Until age and injury started making it harder again. Not because he could no longer see the patterns, but because he could see them. He just couldn't execute the plays required to exploit the opportunities he could recognize. It's the paradox of success. By the time it becomes easy, it becomes hard again, but for different reasons. In Troy's case, because the body starts to fail.
And thus began another journey, as a broadcaster. Again, Troy had to start over and work hard on his pattern recognition. The early days of his broadcasting career were stiff and cardboard-like. But over time, with the same dedication he had applied as an NFL quarterback, he figured it out. Today, with Joe Buck he's part of Fox Sports number one football broadcasting team. It's easy again.
Growth Is Not Knowing, But Figuring It Out
Just like a vacation takes us out of the ordinary and puts us in a new place, it may be that our lives need some change in environment in order to continue growth. But it's more than that.
It's searching for what's possible. It's the never ending quest of getting better. Finding ways to improve.
It's learning. It's needing to learn something. It's being in a position where you haven't seen all the problems before. It's venturing out beyond what you know. To a place where you don't know. Or at least you're unsure. It's avoiding the trap so many fall into of being in a place where the refrain is, "That's just the way it is."