Podcast: Play in new window | Download
Subscribe: Apple Podcasts | Android | Email | RSS | More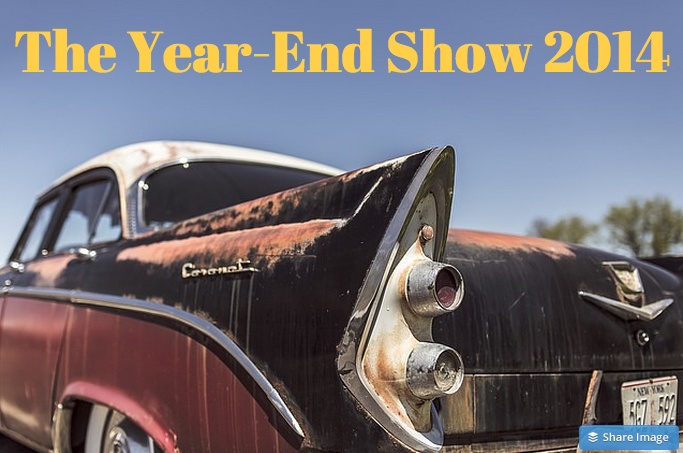 I'm not smart enough to catalog the wisdom moments of this year. Wisdom isn't so easily quantifiable. Or maybe I'm just not savvy enough to know how.
I jot down words, ideas and notes. Randomly. It's been a lifelong habit. That doesn't mean it's a good one, but it is what it is. Hundreds of times I've considered altering the habit, but every change I've tried ends up biting the dust. Over 10 years ago I surrendered to my natural impulses. There's something effective in the randomness of it for me. I've often found it rewarding to review words and phrases on a page that have no definite connection, other than they were likely written within days of one another. Isn't that how our minds work…leaping from one thing, to another, to another?
It makes sense that my notes of 2014 would be a bunch of random thoughts, ideas and observations. So today's show isn't going to be a prediction show, or a "look at me, look at me…here's what all I got done in 2014" show, or a "plan the best year of your life" show.
Nobody can predict. They just think they can. It's a vain attempt to look smart, hoping nobody will remember their failures – only their successes. Predictions don't work because life is random.
Nobody cares what I got done in 2014. I don't even care so why should you?
As for planning the best year of your life, again, enter randomness. Embrace all the platitudes you want. Buy the info product from your famous blogger if you'd like. I'm not going to tell you I've some magic formula for crafting the best year of your life 'cause something awful might happen to you in 2015 beyond your control. Or, something terrific might happen that you could have never planned. I'm not saying you shouldn't plan, but I think it's ridiculous to think you can architect a perfect or ideal year. Don't you think if somebody had the power to teach us how to do that…that the world would be completely buzzing about it as though we'd found a cure for cancer? Instead, people claiming to have a product designed to help you craft your best year ever are marketing their brains out to convince you they've got the solution to your problem. I don't think so.
So today's show is going to be filled with randomness. If you don't like randomness, then hit STOP and come back in January. Maybe I'll have something more up your alley then. Maybe not. You just never know. It's the power of randomness. 😀
I have an entire notebook full of notes and loose papers inserted at various spots. I'm going through the book and picking out some talking points. Here's the list:
Scrambling. The most common outcome from a new enterprise is failure.
Too much time. Not enough money.
Timid salespeople have hungry kids.
Ruthlessly unblock the path of accomplishment for your team. Managing will conflict IF you try to do their work. You will become the block.
Pro Bono. "We're both professional bono's." 
We say things like "180" to indicate going in a different direction or making an improvement when 2 degrees would make a big impact.
Don't worry about competition.
Marketing. If you could use only 2 of the marketing activities you've used before, what would they be?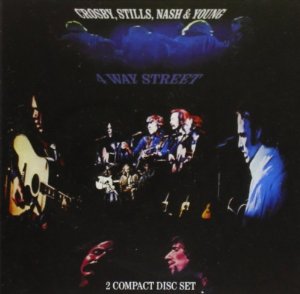 A 4-Way Street (Crosby, Stills, Nash and Young released a live double record in 1971 entitled, Four Way Street). Find a 4-way street for effective marketing. Not 4 strategies, but 4 paths, or steps. For instance, 1) search Linkedin for names, 2) email them, 3) Facebook message them, 4) Tweet them.
*You need 4 paths/channels because people get busy and people are lazy.
Make sure you don't waste 80% of your time doing worthless activities.
What employees or prospective employees want to know:
a. What opportunity exists for me?
b. What can you teach me?
c. How can I learn more about the company?
d. If I do these things will I have an opportunity to get ahead?
e. What do I need to do to be a better contributor?
Model somebody who is excelling.
Money. Make as much as you can. Invest as much as you can. Spend as little as you can.
Most don't, but a few do. Find the few.
Finding a value to offer = "How can I best serve this crowd?"
Own a very specific space.
Think. Write. Speak.
What's the next right move?
Farce.
Selling is an act of elimination. Avoid putting too much effort in persuasion and focus instead on finding the right people.
Optimize what's interesting to you.
Build intellectual property. Grow the asset.
Speed + Simplicity = Success
When you move faster than you thought possible…you get more customers!
The cleaner the design, the faster the ride.
There are too many stupid answers, not enough questions.
Make the game as big as possible.
It's not who (people). It's what (process). Find a better way, not a better person.
What is the best thing to do? What do most people want?
What one thing would our customers most like us to do for them that our competitors can't or won't do?
Has anybody ever tried to do it? If yes, did they fail? Why?
What if we could do it successfully? Why can't we do it? What's the best way to do it? How much would it cost? What would it be worth?
Pick a path and commit to it. (10 business books can depict 10 different strategies…you could pick just one and go with it and likely have a better outcome than trying to derive multiple benefits from all 10). The power of single focus.
Invent an obvious way to do the obvious.
How do I want to be remembered?
What single brave decision will I make today?
Cause it instead of letting it happen.
That's as good a place to end as any. Cause it instead of letting it happen! That's about the best advice I can give myself or anybody else for the upcoming year. Lord willing, this next year will be a good year for us. It's a cliche, but I don't think it's often very true, "We can only do all we know to do." For starters, few of us really do all we know to do. Mostly, I suspect we're prone to search for easier answers in lieu of doing what we already know. The world tempts us with stories that make us feel we're doing it all wrong. Because we're tied up all day and all night everyday and every night with our own thoughts, we feel we've been at it for a long, long time. And maybe we have. But we hear stories of somebody else's success and think, "Man, they cam out of nowhere." We assume their success happened quickly, and maybe it did. Maybe it didn't. Jerry Seinfeld had appeared on The Tonight Show with Johnny Carson for 10 years before he got a TV pilot. The show was anything but a success for the first few years. Success usually takes time. Lots of time.
Be patient, but persistent. Do your best, for as long as you can. Then keep doing it some more. I hope randomness works to your favor based on your effort, providing you're effort is strong. "The harder I work, the luckier I get," said somebody. A golfer. Somebody. And I suspect it can be true. It may not be true, but it can be. Here's what I believe is true. If you don't work hard, randomness is less likely to bequeath good things to you. And it's about improving our odds, giving ourselves the best opportunities, doing our best.
I hope you're inspired to do all you can to make 2015 a good year.