Podcast: Play in new window | Download
Subscribe: Apple Podcasts | Android | Email | RSS | More
I was a faithful listener of Alec Baldwin's podcast produced by WNYC, Here's The Thing. This past June was the last episode, an interview with Jerry Seinfeld. I think Alec is a talented and entertaining guy. And Jerry, well, who can argue?
In the interview Jerry made an observation about the people who make it in comedy, or entertainment.
Who wants to be there more than anyone else. Those are the people that are in it.
Who can dispute that passion, enthusiasm and determination are key components to success? They're not the only factors, but it's hard to argue that they don't matter.
We're drawn to stories of people who hustle their way to success. Pete Rose was known as "Charlie Hustle" because he outworked others. He never took a play off. His enthusiasm for the game was apparent even to people who hate baseball (people like me).
I grew up watching guys like Dick Butkus play linebacker for the Chicago Bears. Same kind of work ethic that Pete Rose had. Butkus wasn't just fearless, he was tenacious. Relentless.
There are lots of stories of people who worked hard, hustled and loved whatever they were doing so much that is made their performances remarkable. We hear such players often say how they're not the most talented, but they're committed to the work. We usually believe them, but I don't really think they've got it right. I think we may short sell them on the talent or skill. Pete Rose and Dick Butkus had major league talent.
Sheer Will And Determination
The odds are you'll need them, but they don't guarantee anything…any more than talent or skill will guarantee anything.
Around here we've got a guitar virtuoso named Monte Montgomery. Click here and you'll see a video of him playing an acoustic version of Little Wing. You wanna doubt his skill with a guitar? Or his determination? The guy is constantly playing any gig he can book. He's visible. He's playing and hustling.
In music if you define success as earning a living by playing, then Monte is successful, but most of us think of something far grander. Is Monte a national or globally recognized talent? No. I'm betting you've never heard of him. Is he on the charts? Nope.
There are lots of factors to success. Monte has achieved something most don't, but he's not yet achieved what most want…a national or global audience. Even Jerry Seinfeld recognizes that people need "a break. " Something unquantifiable needs to happen to give people an opportunity. In a world filled with success gurus who preach a "you can do it" gospel, there's one necessary ingredient nobody can teach or coach. A timely break. A serendipitous opportunity.
But let's stay focused on sheer will and determination because those are things we can control. We can't control our skills or talents, but like Monte, Pete and Dick we can develop the ones we've got. We can put in the work. But first, I think Jerry is onto something.
We've got to decide where we want to be.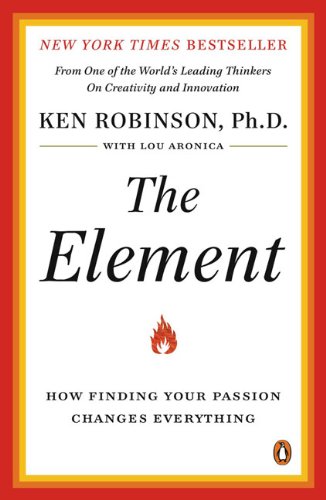 According to Sir Ken Robinson's book, The Element: How Finding Your Passion Changes Everything, Mick Fleetwood of Fleetwood Mac fame wanted to be in London. Shockingly, to most, at 16 his parents put him on a train with his drum kit and sent him to London to pursue his dream.
Fleetwood was attending a boarding school and was doing poorly. Teachers knew he was intelligent, but his scores didn't properly reflect his ability. He was miserable. Teachers weren't able to impact any change in his school performance. One day, in his teens, he describes walking out of school and sitting under a tree on the grounds. It was there under that tree that he made a firm commitment. He wasn't religious, but he prayed to God that he wouldn't be at this school any more.
I wanted to be in London and play in a jazz club. It was totally naive and ridiculous, but I made a firm commitment to myself that I was going to be a drummer."
According to Sir Ken's account in the book, Fleetwood then encountered a series of "breaks" that might have never happened had he stayed in school. A neighbor in London heard him playing drums in the garage in London. He was a keyboard player who invited Fleetwood to play with him at a gig. Another friend, Peter Green, found himself in need of a drummer to play for John Mayall's Bluesbreakers, a band that had some famous names along the way. People like Eric Clapton. He asked Mick to fill the slot.
Together with Green, Fleetwood would connect with another ex-Bluesbreaker, John McVie…and Fleetwood Mac was born.
As a kid I had no sense of accomplishment. Now I was starting to get markers that it was okay to be who I was and to do what I was doing."
Mick Fleetwood didn't want what school offered. He didn't want to be in school. He wanted to be a drummer. Now to be fair, we're not talking about a first grader who hates going to school. We're talking about a 16 year old with a history of teachers seeing a very intelligent young man who simply couldn't accomplish things in the classroom that seemed congruent with his brain power. Quite simply, he wanted to be somewhere else, doing something else. And he wanted it badly.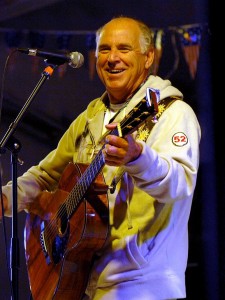 Jimmy Buffett released a record in 1974 entitled, Living And Dying In 3/4 Time. On that record is a song Jimmy wrote, The Wino And I Know. Jimmy did go to school and got a degree in history from Southern Mississippi. He didn't start playing guitar until he was a freshman in college. His first real music "job" was busking on the streets of New Orleans. Did he want to be on the streets of New Orleans? Well, evidently he wanted it enough to do it, and to be there. Jerry Jeff Walker took him down to Key West on a busking expedition in the early 70's and gave him a place to stay.
But Buffett wasn't experiencing success with his brand of country music – he called it "gulf and western." Nashville wasn't kind to him at the time and like many young creatives he struggled. It was during his "gulf and western" years that I found him and loved his storytelling. It was during these years I went to see him play Gordon Theater in downtown Baton Rouge one night at midnight after the last movie let out. Tickets were $1.02 a piece because the local radio station, Loose Radio FM102 WFMF, was promoting the show. About 200 of us showed up while Jimmy and a lone guitar player, The Coral Reefer Band, took the stage armed only with acoustic guitars. I was on the front row with a friend. He played the song.
Well the coffee is strong
at the Cafe Du Monde,
And the donuts are too hot to touch;
But just like a fool, when those
sweet goodies cool, I ate 'til I ate way too much.
Cause I'm livin' on things that excite me,
Be they pastries or lobsters or love;
I'm just tryin' to get by being quiet and shy,
In a world full of pushin' and shove.
Is Jimmy right? Did he get it right by living on thing that excited him?
Be Skilled: The Opposing View
Another Buffett offers sage career advice. Warren Buffett provides wisdom that is straight-forward and simple, but much harder than it sounds.
The truth is, so few people really jump on their jobs, you really will stand out more than you think. You will get noticed if you really go for it."
"Be so good they can't ignore you," says Steve Martin when people ask him for advice. Cal Newport wrote a book entitled, So Good They Can't Ignore You: Why Skills Trump Passion In The Quest For The Work You Love.
What does Warren mean? Is he talking about passion and drive or is he talking about being a top-tier performer?
These are hard things. It's not easy to distill or quantify. Men have been trying for centuries to do it and it seems about the best we can do is keep asking the same questions. Why do some people with modest talent soar past those who have superior talent? Why do some people with crazy talent top out at much lower levels than people with lesser talent? Why do people who exhibit such determination and tenacity continue to struggle?
You can drive yourself crazy asking all these questions. I know 'cause I'm the guy wired to ask questions. These and many others. As a man of faith I recall a passage in the Old Testament.
Ecclesiastes 11:6 "In the morning sow thy seed, and in the evening withhold not thy hand; for thou knowest not which shall prosper, whether this or that, or whether they both shall be alike good." (ASV)
Without waxing religious on you, Solomon was a man granted with superior wisdom by God. In that verse Solomon makes a godly observation about our responsibility to work. "In the morning sow thy seed, and in the evening without not thy hand" means put in the work. It doesn't mean twice a day. It means all day long.
Have you seen this TV series Parenthood? This is the last season of it, but this last week's episode was entitled, These Are The Times We Live In. Craig T. Nelson is the actor who portrays the patriarch, the grandfather, Zeek Braverman. One of his daughters is getting a divorce from her husband, Joel. In a touching scene Joel, realizing that his marriage is just about over because the divorce papers are in the works, visits Zeek to tell him how much he's going to miss being part of the family. After telling Zeek that he's never had a role model as capable as Zeek, the old man wisely refuses to wax sentimental. Instead he issues a challenge to Joel with a series of questions.
"Do you love your kids? Do you love your wife?" Joel acknowledges that indeed he does.
"Then fight for them," says Zeek.
Do the work. Put in the time. Don't quit. As Solomon observed, because you don't know what will prosper. You don't know what work might work. Or if it all might work well. It's about the process of doing the work. It's about the diligence to faithfully do the work. It's about the resolve to keep doing it even when adversity comes (and it will).
So what is it? Skill? Passion? Determination?
Yes. It's all of those and more. But I want to stay focused on Jerry Seinfeld's comment that the people who are in comedy are the ones who wanted to be there more than anybody else. I tend to agree with Jerry and it's not because we're both INFJ's (a Meyers-Briggs assessment of our personality style that I talked about 10 episodes in episode number 4030). But Jerry's comment is like many other general statements – even statements of fact. It may be mostly true, but that doesn't mean it's always true.
Could we survey the landscape of comedy and find stand up performers who experience quick big success? I'm sure we could. And it might be attributed to being in the right place at the right time. It might be they have a very unique approach that resonates with audiences. It might be many things that have nothing to do with how long they've been performing. And I suppose we could surmise what would have happened if they hadn't found fast success. Would they have committed themselves to the grind until they eventually found success? We'll never know because they didn't have to endure the grind that most do.
Doing the work looks like different things. For some, it's playing music in the streets for weeks and months, or maybe years. It's living in houses you don't own, unable to pay rent. It's the ritual of daily survival so you can climb your way onto a stage where you're making $150 a week and you think, "This is great. I've arrived." It moving from just thinking about it to doing it. Or trying to do it. How scary must it be if you've got a degree in history, but you leave home and hit the streets to play music and you've only been playing the guitar for 4 years? Remember that the next time you're prone to mock Jimmy Buffett's commercial success and all the Parrothead mania that surrounds his shows.
Jimmy wanted to be inside country music, but it didn't happen. He wanted to play music for a living, to be an entertainer. It didn't turn out exactly as he had hoped. It turned out much better.
Where Do You Most Want To Be?
I've always been envious of people who could clearly answer that question. Early. Well, let me clarify a bit…I'm envious of those people who knew at an early age what they wanted to do, and where they wanted to be professionally. I've never had such clarity myself. 
Jimmy Buffett is right I think. You do have to sorta figure it out and make it up as you go, but you still have to start somewhere. Jimmy had to start out on the journey to make music for a living. Jerry Seinfeld had to step out there as a teenager and get up on stage to perform a comedy routine. Both guys – like so many other successful people – had to set their sites on where they most wanted to be. Neither of them could have foreseen where they'd end up. Or how they'd get there. But I'm pretty sure neither of them believes they've had gotten there without the strongest desires to be there.
Business, entertainment, arts, science, technology, marriage, family – these are not auto-pilot accomplishments. They all demand effort. Like Jimmy said, they all require "work, talent and a lot of luck." And if that's true consider which one you can most affect, work.
The question nags at you if you don't have an answer. If you have an answer you find it tough to understand those of us who struggle to find one. Sometimes I think of the friends I had in junior high and high school. The ones who said they wanted to be doctors, or attorneys. I wonder if they made it. Since I don't keep up with any of them due to my moving around so much, I prefer to think they found their ideal place to be professionally. I hope they did.
No conversation about all this would be complete though without considering some way to get where you most want to be. I'm not talking about a detailed turn-by-turn navigation. I'm talking about having a clue though. Jerry had a clue. It was going to a club and getting on stage. It likely started at an open mic event, but at some point he knew he had to get up in front of a live audience. Jimmy had a clue. He knew there were street performers in New Orleans. Being a Gulf-coast guy, that's where he went and that's what he did.
What were they thinking the next step would be? I don't know. If you pay close enough attention, it would seem they both thought getting steady work at their craft was always the next step. They worked hard. Day and night. They had talent and there's little doubt that thousands of performances improved their talent, however big or small it may have been. Or still may be. They had some good fortune, too. Nobody wants to talk about that, and for good reason. One, we can't control it. Two, it diminishes our control, or our talent. But we all know it's real. And most of us have heard that somebody somewhere said, "the more I practice the luckier I get."
It's like any other trip to a place where we've never been before. We know we want to go there, but we've never been so we're uncertain of the best route. Map it out as best you can. Figure out your first step. Face your fear in having to let go of the comforts of where you're at right now…so you can go to where you most want. I know it's wise and smart to understand how long you'll have to want it, but that's unrealistic because you don't know how long it may take. The question is,
Are you willing to endure whatever you must to be there?
I'm guessing you won't know the answer to that until you try and see where it leads you. Paying the price today is one thing, but down the road when life may ask you to pay increasingly larger prices, you may change your mind. Just consider Nashville and all the people who want to become country music stars. For some, the journey lingers and presents higher prices that must be paid. So some fall out. They change their mind.
That's okay. It just means you're learning and leaning toward wisdom. At least that's what I'm hoping it means…for all of us.
Zeek Braverman asked his soon-to-be ex-son-in-law a great question followed by terrific advice: Fight for it.
And travel safe.