Podcast: Play in new window | Download
Subscribe: Apple Podcasts | Android | Email | RSS | More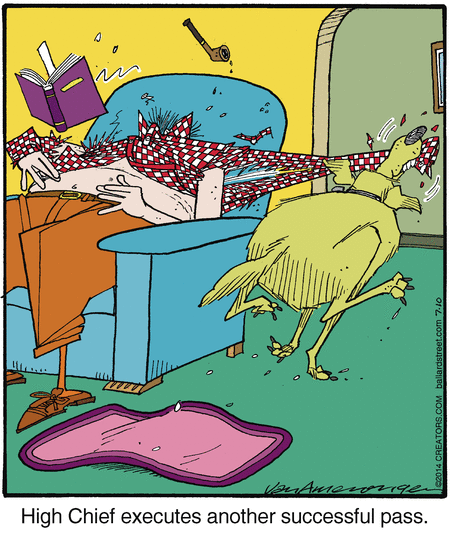 On the last Friday of the month I do Free Form Friday. It's my version of urban rap…a'hem, no it's not. But it is my version of talking about whatever is on my mind free-form-style. I hope you enjoy it. I know I did.
Here's the agenda for today's episode:
Malcolm Gladwell was asked a question recently – If you could pinpoint a single factor that propels people to success, what would it be? His answer is interesting. Maybe you agree with him. Maybe not.
Amazon just released their Fire TV Stick to compete with Google's Chromecast. Do you watch TV through streaming services? What are the advantages or disadvantages?
A week or so ago the Foo Fighters spent the week on the David Letterman Show. Each night they played with a different artist. It was all part of the strategy to spread the word about their new record and documentary, Sonic Highways. Sunday night they were on 60 Minutes. It reminds me of various marketing strategies I've seen through the years that center on a 3-prong approach to getting the word out. You see it a lot. The power of three. It's not just about offering 3 choices, but it's also about promoting something 3 ways – in the case of the Foo Fighters, appearing on Letterman for a week, releasing a new record and documentary and appearing on 60 Minutes. It's Free Form Friday so I'm prone to mis-speak, sometimes. I referred to Sun City, but it was Sound City. Here's a link to the documentary. It's a terrific documentary.
I'm not a reader of The Huffington Post, but this week I did see a piece about the failures of 33 tech entrepreneurs that interested me. People like lists. And we like to hear people tell us how they found success and overcome failure. We assume people know how to properly dissect their experiences though…and that's not always true.
Sean D'Souza is a really smart guy. I've followed him for a few years and really enjoy his work. You should pay attention to him, too. Well, this week in my inbox this post arrived, What You Can Learn From "Snake Oil" Gurus. Sean's take on it isn't what you may think.
Years ago I had the opportunity to go meet and hear GE head honcho Jack Welch. Present that day…Herb Kelleher, head of Southwest Airlines at the time. I podcasted about it in episode 199 at my other podcast. This week I saw somebody post the jpeg at the bottom of this post at Google +
I know it's a great book and I know the author is brilliant – Tribes by Seth Godin – but I've never been fond of the metaphor, or whatever the term "tribe" would be if you applied it to your niche. I'm now seeing more podcasters jump on board a new term, "nation." I have a strong opinion about it. And you may not agree with me.
My year-end goal is to triple the listeners of the podcast. I need your help. I said there's no math involved, but I'm wrong. That's exactly what's involved. Math.
I'd love to triple the subscribers, but for now…I just want more folks to give the podcast a listen (or three). This is where I need YOUR help. Tell 3 friends about the podcast. Send them an email with a link. Tweet it out. Share it on Facebook or Google + or anywhere else you'd like. Just help me get the word out. I appreciate all your support.
Now, go have a great weekend and enjoy that extra hour of sleep you can get with the time change here in North America courtesy of Daylight Savings Time.