Podcast: Play in new window | Download
Subscribe: Apple Podcasts | Android | Email | RSS | More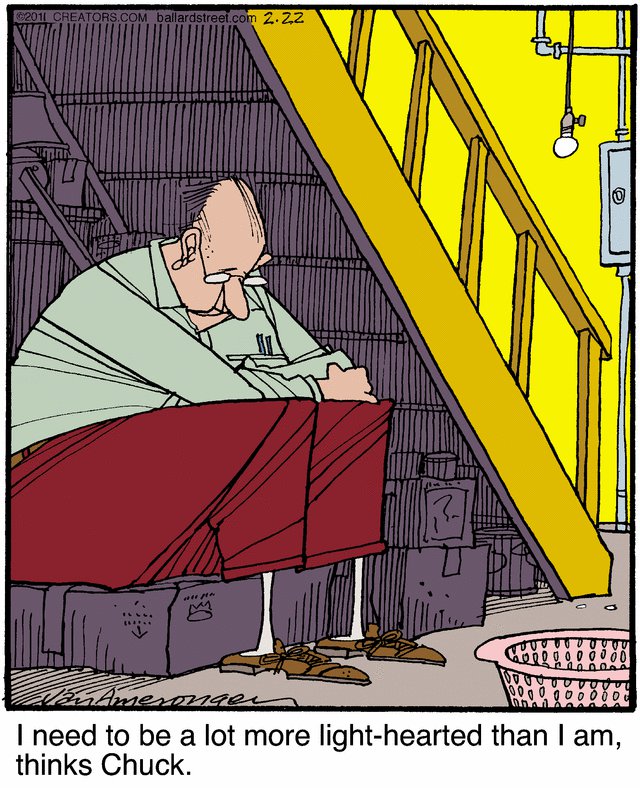 NOTE: Today's show is a departure from my normal podcasting workflow. I recorded things in real-time on my iPhone. You'll hear that recording, along with my commentary. Let me know if you think this works. Or not. Thanks for listening and reading.
————————————————————————————————–
I'm in the car, driving from the pharmacy to the gym. Talk about an odd trip. Well, actually, I was picking up the prescription for the colonoscopy preparation. Yep, it's that time again. Once every 5 years. If you're over 40 and haven't experienced it, you really should. It's completely innocuous. But I digress.
I pull out of the pharmacy parking lot and say out loud, for no reason at all…
You're not known for anything!
I have no idea why I said it. Or why I said it then.
Talking to myself isn't so odd. I do that all the time. Never in front of people 'cause that would be…well, crazy. I like to appear sane in public. I'm willing to be crazy when I'm alone. That explains why I'm alone. A lot.
I ready to capture the epiphany – okay, my definition of epiphany is very loose 'cause I don't get 'em that often. Suffer me my own bit of foolishness as together we try to lean toward wisdom. It's a little thing. Sort like my ability to find epiphanies.
I pull into the parking lot of the gym, take out my iPhone and plug in my earbuds (with a built in mic). I launch my Griffin iTalk app and hit record. It's a terrific app, by the way. I also recommend Boss Jock Studio, but it's more pricey. I own both, but for some reason I didn't have Boss Jock on my phone (it's on my iPad though). Back to the epiphany.
"You're not known for anything."
What are you known for? Where did that come from? Do I mean me? Do I mean you?
Yes. I mean all of us. I have no idea where it came from, or why I asked it now. But in the 5 minute drive to the gym, after uttering it out loud, I realize the significance of it. And the profundity.
I back into a parking space at the periphery of the parking lot so as not to appear too insane. Actually, with my earbuds in I should appear like a guy talking on the phone. Good. Now I can wave my arms around and enjoy a really animated conversation with myself. You should try it sometime. Some of the best conversations are those I have with myself. Probably because I almost – ALMOST – always agree with myself. Disagreements can be ugly and require a much more private space than a public parking lot.
I fire up the app and start talking. About 30 minutes later I hit, "STOP." I go work out. Drive back home and in a few hours decide to download the recording to my computer so I can listen to it. Or try to. I even titled the track, "You're not known for anything." I'm terrific at salt rubbing. Into wounds. Particularly my own self-inflicted ones.
I'm not an idiot. I realize I'm known for many things actually. You just have to narrow your focus on a very select group of people. Or, as I prefer to do, you have to start with a super-selective group of people, your immediate family. Then work your way outwards. That's how my mind works. I know people whose mind works just the opposite. They think of the broadest number of people they can apply it to. Say, Facebook friends or Twitter followers, or email subscribers. You know, whatever big crowd they have, or would like to have. That's where their attention is focused. And that explains why some people seem to always be online, even when they're with family channeling Howard Cosell, giving us all a play-by-play of their dinner or family outing. It must be great fun to be part of their family.
Well, I'm thinking of my family. I'm known for something with them. What? You'd have to ask them, but I'd rather you not. They love me anyway. Mostly. I think.
Then there's my extended family. I'm known for something there, too. Wait a minute, a pattern begins to emerge. The further out I go from my immediate family, the less flattering it all seems to get. So I stop. No need to go further. After all, I've got gym work to do. Sweating that needs to happen. I don't need to get my heart rate up sitting here in the car. There's plenty of time for that. Momentarily.
I keep wondering why I suddenly – out of the blue – blurted out such a strong declarative statement.
You're not known for anything! 
What am I doing? Have I lost my mind…again?
Talk about a lost 'n found routine that rivals Abbott and Costello's "who's on first" routine. Circle back around again, one…more…time! I enjoy 'bouts of morphing from sanity to insanity. Good thing, too.
Hunter S. Thompson once described country rabbits perched on the side of the road where traffic is sparse. They wait. And wait. When a truck or car finally comes down the road, for excitement, they race across the road waiting for the last safe moment to launch so they can avoid getting hit. I'm feeling like that now and I haven't even entered the gym yet. Except I feel like I didn't quite make it all the way across the road. I got clipped by a 62 Chevy pickup truck. Off I go, tumbling into the ditch. Injured, but still alive. Feeling stupid. Naturally.
Well, come on. How smart are you when this is what you do for entertainment? Like the rabbit, I'm thinking I should have seen it coming. But I didn't. The problem is, I didn't know where it came from. The rabbit is at least looking down the road. He knows where the cars or trucks are coming from. I have no clue where my statement came from. But it wrecked me.
It was a wreck that just kept on giving, too. Because it sparked other statements and questions.
"What are you known for?"
"What do you want to be known for?"
"What can you be known for?"
"What can you do well that you can be known for?"
Also mentioned in today's show:
Manage your reputation. Do it well professionally. Do it even better personally. 'Cause in the end, it's your family that matters most. Be what you need to be – what you want to be – in their eyes.
And work hard to have no regrets!