Podcast: Play in new window | Download
Subscribe: Apple Podcasts | Android | Email | RSS | More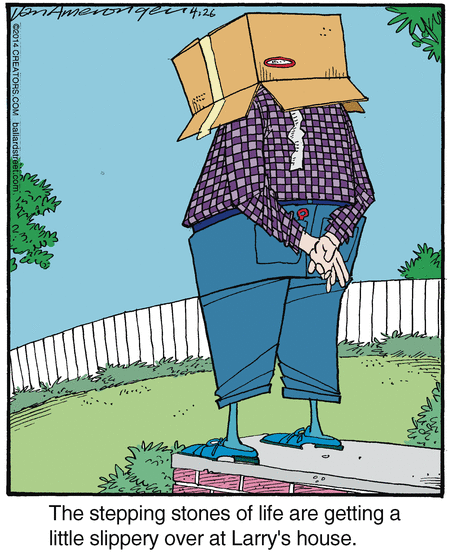 Reframing the question must be an ancient art form.
Maybe it was among the first instances of reverse engineering, flipping statements or questions around.
"I don't know why I can never seem to find ___________________." Fill in the blank with whatever outcome people want. Money. Happiness. Fame. Popularity. A soul mate.
Even a rank amateur therapist (a'hem, like myself) would be inclined to instantly reverse the question (which is actually a statement that poses a question).
"I don't know why ______________ can never seem to find me." Think of it as the reverse law of attraction.
It's not just a grammatical thing. You know, is the subject of the sentence "success" or is it "you?"
It's a critical difference. If you don't think so then you've not watched little kids play hide 'n seek in the house like my grandkids do.
Tag, you're it." 
Who's hiding? Who's seeking? They are, after all, different activities. Maybe they require similar skills. Or you'd think so, wouldn't you?
Kinsley is my lone grand daughter. She's 3. And if she's awake she's hyped out of her head. When she's around her cousins – both boys who are older then her – she's almost hysterical with energy and enthusiasm. She's pathetic at hiding and seeking. Got no patience for either. We're hoping (and praying) that she'll simmer down. Soon.
She hides in plain sight. Even Rocky and Rosie, our two Westies who are over 14 years old and almost blind and very deaf, can find her. Easily.
I'm sitting there watching all this nonsense. Wondering why some kids embrace creativity when hiding…and why they also may consider the clever tactics of those they're seeking when they're "it." The kids who are clever in hiding assume the other kids are equally clever in their hiding…so they look in odd places. Of course, not all kids are equally clever.
No, I'm not harshly judging Kinsley. She's 3. Come on, I'm not that tough. She just doesn't quite yet get it. After all, when she's hiding the fun isn't in hiding…it's in being found. She's got the game all backwards.
Or does she?
See, this is how my mind starts working. In reverse. I'm flipping things upside down, turning them around and trying to see things that might not be so obvious.
Is Kinsley wrong in being thrilled at being found when the object of the game is to stay hidden for as long as possible?
Who am I to judge her fun factor? She enjoys what she enjoys. She laughs at what she laughs at. And turns into a drama queen over…well, over most anything that doesn't go her way. Thankfully, her parents give her daily doses of evidence that things will not always go her way.
I start thinking of us – you and me. And how we pursue what we pursue, like my grand kids playing hide 'n seek.
We usually ascribe the seeking to us and the hiding to whatever we want. But what if we're like Kinsley…playing our own game instead of the game that is really being played?
I have no doubt that within a year or two (maybe 3; after all we are talking about a hyped up and very verbal little girl who goes her own way), Kinsley will figure out that the object when hiding is to remain hidden as long as possible. It's not to go hide in plain sight and the minute your cousin announces time's up, you shout, "Here I am!" Then jump and down like you've won something.
Somehow that sorta makes me sad, you know? But a kid's gotta learn. And she's very smart so she'll get it.
Success, Who Doesn't Want It?
Everybody wants it. Even people who have a degree of it already. Maybe more so the people who have lots of it. Isn't that how it always goes with over achievers? Never satisfied. Always greedy for more.
Most of us likely feel success has been more elusive than not – at least the kind we want most or the amount we most want. Our lives have had some up's (successes) and down's (failures). We'd like to even things out more on the upswing if we can. We don't want things evening out down, like they tend to do. But getting momentum and finding a comfortable level at the height of success is crazy hard. Tom Petty & The Heartbreakers were in Dallas last Friday night. They've been doing it for 40 years, but even spectacular successful rock bands like them have had HUGE up's and down's. It just looks mostly upward to those of us watching. I'm sure it feels anything but to those guys.
Money is most often at the heart of the matter. If we have enough money to not sweat bullets, we're okay. If we've got enough to splurge every now and again, terrific. If we've got a nice savings and all the bills are paid, with money left over at the end of the month, then we're really happy. Yeah, we want more of that – that happy thing.
Like most things…it's all relative. Unfortunately, it's usually relative to the smallness of our bank account, income and savings. Bigger is better. Always.
The Encounter
"I can't seem to find it," she says. She's talking about success. That seemingly mythical creature like a snipe. Well, for her it's mythical. She's been working for over 5 years under the gun. Some months she can make the mortgage. That's a good thing. Sometimes she falls behind though, then has to play catch-up. It's not how her entrepreneurial journey was supposed to go. She was supposed to take about a year to get things ramped up, then in year two she'd break through and by now…well, by now she reckoned she'd be fairing very well. Not so much.
Say, "Hello, Real World."
We talk about lots of things, among them the fact that she's really, really down. Not feeling good about herself at all. How can she? She's failing. It's not at all like she envisioned. Or hoped. Or planned. She thinks her career is a disaster.
In my usual fashion I start helping her dissect things. She's got one foot in and one foot out of a number of projects. I can see it, but I'm sensing she doesn't see it. Little or no commitment. Hedging bets by spreading chips all over the table instead of doing what James Garner's character, Latigo Smith, seemed compelled to do in the movie, Support Your Local Gunfighter. The mere sound of a spinning roulette wheel had a hypnotic affect on him, but he always put everything on 23 black. He couldn't help himself. My friend can't seem to help herself from spreading her chips all over the place, trying to make sure she had every number and every color covered. Toward the end of the movie, Latigo hits big when he puts $10,000 on 23 black and it hits.
No, I'm not suggesting we gamble. Fact is, I'm opposed to it, but that's a conviction thing. But there is some truth to the power of being committed. Easier said than done.
Haven't we all done it? Wanting our cake and eating it, too. Looking for security while falling in love with risk. Well, some risk. Okay, slight risk. And if that's not it, it's the logic of thinking that if we spread our chips around then we'll surely hit on something that will work. The odds seem more favorable that way, don't they? But success isn't always a numbers game. It's a dedication game. It's a how-far-you-willing-to-go kind of a game. Latigo Smith was willing to go all in on a single number. My friend is unwilling to go all in on anything. She's afraid.
I'm not blaming her. I completely understand her logic. And her emotion. But I know it's also the bottleneck preventing her from getting what she really wants…or what she says she wants.
She wants independence. Autonomy. She wants to work on her own projects, but instead she's been relying mostly on freelancing projects. She's a contractor. Well, she's really a sub-contractor. Thankful for the work and the consistent cash flow, but frustrated by working for about half of what she could make if she'd go all in on her projects. I remind her that at half rate pay as a sub-contractor she could go all in on her own work and only work half as much with the same income. She's stunned. "What?"
"Yeah, if you're making half of what you would working on your own stuff, then you could make the exact same amount working on your own stuff with half the effort," I tell her. "How?" she asks. "Because that's how basic math works," I say. It's such a simple, but powerful point I have to repeat it until it clicks. Somehow though I don't get the sense it's going to help much. So the conversation continues.
Then I ask her the question that serves as the title of today's show, "Is success hiding from you, or are you hiding from success?
Together we start wrestling with it. Neither of us are sure if it qualifies as a quandary or not. I'm as puzzled by it as she is. Shoot, I can't answer for myself much less for her. And I tell her so.
It's a perplexing issue. We both know it's serious.
So which is it, do you think?"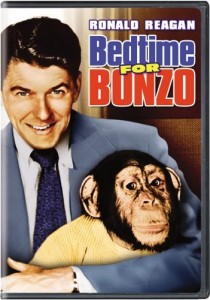 True confession. For most of us it could be either one. After all, the outcome is identical. We're still not together, in the same place, with success.
It's just easier to think that success is hiding from us. I think I know why, too. It puts us in more control. It makes success the elusive thing we must chase.
"I'll be a monkey's uncle if success is gonna outsmart me!"
Well, uncle, say hello to your nephew, Bonzo!
Being a monkey's uncle feels more secure than being a guy who's hiding from success. For some weird reason that makes us feel like failure is our fault (and mostly, it is). Who wants that feeling?
It's better to believe that success is doing the hiding and we're just not yet sharp enough to find it. But we will. Eventually. Culture and society tell us we just have to keep fighting. Don't give up and all that.
It's easier to think that success is just sharper than we are at the moment. Once we learn a few things though…and figure a few things out. Watch out.
Come on, just think about it. Success is hiding from lots of people. We're in good company. We're in the throng of others who are also looking, searching and giving it everything they've got. It's good to have company and not feel all alone. If you can't find success, then I feel better about my own inability to find it.
But if I'm sabotaging things myself and I'm doing the hiding…well, that's a whole different matter. That means I'm even more responsible for my lack of success. Worse still, it means I'm intentionally doing it. Maybe not consciously, but it's still more my fault.
Or is it?
Feeling like I'm in the middle of a 10-acre Nebraska corn maze, I try to lead this conversation somewhere so both of us can breath again. Shoot, I just want to see the sky again. Mostly we joust with the two opposing notions. Trying to avoid sheer focus on the subject-verb issue (actually the verb remains the same; it's the subject that's up for debate). But how do you avoid that 'cause that's really what's at stake here. Who is doing what? We think knowing the answer will help us, but I'm not sure it will. Fact is, I don't know if it makes any difference at all.
We know we're doing something. We also know when what we're doing isn't working. Or when it's not working as well as we'd like.
Success just isn't a black and white issue though. There are way more than 50 shades of gray. There are millions. And they've got nothing to do with sex.  They camouflage life making it nearly impossible to distinguish success from failure.
You don't think so? Then answer this…
When did you achieve success?
I don't mean a year. Or a span of years. I mean a precise moment.
Unless you define success solely by money and are able to pinpoint a moment when you won the lottery, or gained a large inheritance or sold a company for gobs of cash, then you can't pinpoint a time. And that's assuming you feel like you've really found success. There are lots of people with pretty great lives who don't feel successful.
Up pops another question, "What is success?" Seems obvious to answer that question first, but nobody does because it's an even harder question.
What Is Success?
A dictionary definition is, "favorable or desired outcome." But's that's so short-term. Our favorite college football team wins Saturday's game. Success. At least for another week. If our team wins one more game this season than last, is that success? If they win their conference, is that success? Do they have to win a national championship to be successful?
It's all terribly temporary. Our team wins this week. Your team loses. We're successful. You're not. Then next week your team wins and ours loses. We switch places.
I'm in Dallas, Texas, home of the Dallas Cowboys. Sunday night the Cowboys put a whippin' on the New Orleans Saints. Boy, I didn't see that coming. I was rather certain that the coach of the Saints, a Kenny Chesney look-a-like, would lay it to the Cowboys. This town has wide streams of emotions about the Cowboys. This week, collective thought is that this team could be a SuperBowl winner. Mark it down. In the weeks to come they'll lose and the town will be calling for the coach's head, again. That's how success sometimes works. It's riding a 30 foot wave one second, then losing your balance and smashing your face into the reef the next.
Success is always relative. Our team ends the season with one more win than your team. We're successful, but only compared to you. And you're a loser! Boy, that's comforting, huh?
The guy who earns $50,000 a month doesn't feel successful because he knows people making $100,000. Those making $100K feel impoverished by those making $250K a month. None of them feel successful except when they're compared to somebody lower. They may all tell you that they'll be successful when they reach the next level…until they reach that level and realize it doesn't feel any different than that past level. That's a chase all its own. Never ending.
Hiding From What We Most Want. Showing Ourselves To What We Most Want To Hide From.
It happens. We sometimes run toward the very thing we should hide from. Like Kinsley jumping out from behind a piece of furniture, announcing to the seeker, "Here I am." We can't wait to be found, except it's to the wrong thing. Kinsley runs to hide, but she runs even faster to be found. Maybe there's wisdom in discovering what we're running from and what we're running toward. And maybe the real wisdom is getting those things right. Or more right. I think that's the real reason for today's question.
I've concluded that it has nothing to do with what we find fun. Kinsley is having fun playing the game her own way, but I'm fully convinced she's not having as much fun as she'll have once she figures it out. There's the rub. Success is relative. You already knew that. What you may not have realized is that it always will be. Always. You'll never reach success any more than Kinsley will ever have enough fun. Not gonna happen!
A week ago we spent one Friday night at 6 Flags. Kinsley, along with her two cousins (Max and Jake) spent 5 long, arduous hours riding everything they were big enough to ride. Literally. Look at her. You think that kid ever gets her fill of fun?
When you're a 3-year-old searching for fun…you can find it, but you can never find enough of it. That's how it is with success. For everybody.
Here's what I know to be true though. Kinsley is enjoying hide 'n seek today – right now – on her own terms. She's got the object of the game all wrong. But she's going to enjoy the true object of hide 'n seek when she learns it. I just suspect she'll enjoy it more when she learns. But maybe not.
I think she'll be giddy if it takes Max or Jake forever to find her. But first, she's got to figure out the game.
So do I.
Maybe so do you.
And when we do, look out. Boy, it's gonna be a lot of fun.