Podcast: Play in new window | Download
Subscribe: Apple Podcasts | Android | Email | RSS | More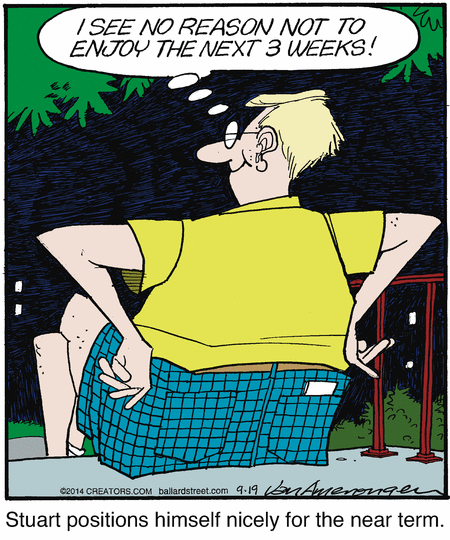 I grew up aware of Norman Vincent Peale, Dale Carnegie and Brian Tracy. The genre was called "self-help." I never heard the phrase "personal development" until years later.
That section of the bookstore continued to grow. And grow. For a regular bookstore junkie like me, it was noticeable. Even if I didn't loiter in that section too long.
Many of the titles and covers struck me as hokey. They still do. I giggle slightly when I walk past one of my own bookshelves with books whose titles look more like current blog post titles designed to get clicks. Hey, whatever works, right?
Write a title with a promise. Use words like "success" and "secret." It's a tried and proven formula. I confess to buying more than my share of these titles. I also confess that I've not completely read that many of them. Most of them hold my attention for no more than 2 chapters. But the titles still serve as inspiration. Well, they actually serve as proof of our collective idiocy more than anything, but by now you know how cynical I really am. Some might even say jaded. I'd change my middle name to Jade, but it sounds too feminine.
People Taking Life Seriously
Or are they?
How serious can it be if it contains sentences like these?
Make just one wish and suddenly your life changes. Just be certain it's the right wish."
So we're really going to treat our lives like a magic genie. We're gonna go around making wishes with the pressure that we have to get it just right?
Yes. Yes, we are.
People Taking Themselves Seriously
"I want to impact thousands of people."
"I'm trying to inspire millions of people."
"I think my message can help everyone."
"I just tried this project to help people and it kept growing because people kept asking me for more, and more."
It's the whole I'm-So-Special-That-The-World-Can't-Help-But-Notice-Me syndrome. There are too many syndromes to catalog, by the way. I have a 7-volume set of them that I've written since 1972. Keeping it updated is about as daunting as one guy trying to manage all the Wikipedia pages.
Does it take a puffed up sense of oneself in order to be popular? Hey, it's just a question. But I do have some back stories. You knew I would.
When I was a teenager I had a few encounters with people of some notoriety. Let's just say they were people who had a public persona. My encounters proved that what you see isn't always what you get. Enter more trite truths like, "Things (and people) aren't always what they seem."
By the time I was a high school senior I was smitten with a chicken-egg mystery. Did this famous person get famous because they were so talented at acting one way while actually living another? I mean, how can a person come across on TV or films as being so likable and affable, yet in real life be such a jerk? I was intrigued. And puzzled.
Enter the Internet age and social media where everybody has a platform from which they can launch their own acting career. No, not for TV or film. For life.
Acting like if we don't give the world whatever gift we've got then the world will simply be a lesser place.
Acting like if we don't produce this blog post, or this podcast, or this video…then your life will suck more.
See what I mean by taking ourselves seriously?
Wait A Minute, What?
I'm a man of many questions. Fewer answers. One question in recent years has come to the forefront, "Wait a minute…what?" Somebody says something and I ask that questions, wondering if I've heard correctly. Sometimes confused before asking the question. Other times, more confused after asking it. Last year I registered the domain, WaitAMinuteWhat.com. Fitting.
I hear a modern day guru with 55K Twitter followers on a recently released video talk about his prowess to spot gaps in markets. He said he throws things out "to the world" and the response is always incredible. "I'm not here to do ordinary," he said.
In my head I hear Chris Farley's SNL character, Matt Foley motivational speaker say, "Loddy frickin' dah."
The guru said he saw a lot of great stuff out there, but nothing he could resonate with. So he created what he wanted because he always sees gaps. And people wanted it, and more. So he created more. People continued to love it, he said.
In soft-spoken tones he holds forth as a person with a special gift. Something nobody else on the planet has. For $97 he'll sell you portions of his world-class insight, then you too can live the good life. I love him. Can't imagine my life without him really.
I've paid money to go hear Tom Peters conduct one-day seminars. I've done it repeatedly because I have found Peters' insights intriguing. Useful even. I've read his books. Maybe not all of them because the guy got on a roll that few writers had before. You think Seth Godin is prolific? Peters was there before Seth was wearing long pants.
As brilliant as he is, and I think he is, I confess that Tom Peters hasn't changed my life. He's had influence for sure. He's contributed to my professional outlook and perspective. He's affected how I operate professionally. But I can't pinpoint some targeted behavior for which he's solely responsible. "Tom Peters did that for me," isn't a statement I've ever made.
He's very liberal. I'm very conservative.
He's very New England. I'm very Oklahoma-Texas-Louisiana.
But he's insightful and strategic. And I've long been attracted to his work and how he delivers it. It's probably his forthright enthusiasm. That's part of it.
I like him. And I'm happy he's done the work. Of course, he's old school. He's got 111K Twitter followers. Twice as many as the younger, albeit more soft-spoken "I'm great, just ask me" guru. The tactic is deceptive, but effective. You see it pretty often. Arrogance disguised as humility. "I just threw it out the world and the world gobbled it up. People want more because I have a special, unique message."
Peters is a storyteller. That's the rub for me. He was a guy back in the early 80's, who as a McKinsey consultant had access to a world foreign to me. So he could tell stories of world-class business people that I only knew through the pages of Forbes, Fortune or BusinessWeek. And he wasn't like those female football sideline reporters famous for saying, "Coach Whats-His-Name told ME, blah, blah, blah." They have to make sure we know how special THEY are. After all, it is all about them. We don't really care about the game!
I know I'm a cynic. Can I help it? I don't know. I haven't tried. I just see what I see.
And what I see a lot are people acting. Pretending. Many of them doing it very well. In fact, some of the most successful doing it better than anybody else. There's a public persona and a less public one. There's the athlete who we love on the field. We love his play. We relate to his personality. He's animated, enthusiastic and relatable. On TV.
Then we see him come through a store with his entourage and he's very different. He's barking out orders, demanding clerks fetch this and that. He rebuffs ordinary people. I write it off to the demands put upon him. But I keep watching. Looking. Listening.
He's not confident. He's conceited. He's the center of his own universe and goes out of his way to make sure everybody knows he's the "king" of whatever world he's in. You're fortunate to be part of it.
It's not a modern phenomenon. It's been around since ancient days. I know why people do it. It works.
Maybe you've got it or you don't. But I've seen people who didn't have it, but found it. Figured it out. I confess I've tried to help people do it…consultants and other service professionals whose business can be enhanced by celebrity or expert status.
He Was A Plumber. Just A Plumber.
A few months ago my wife grew tired of leaking outdoor faucets. Every time she went to water plants as much water seemed to leak from around the knob than through the hose. So called a plumber. She didn't know him. She just randomly found one who serviced our little area of Dallas/Ft. Worth.
He shows up. Turns out he's the owner of the company. Both faucets needed to be replaced. They were so old you couldn't just replace the guts of them. Sounded reasonable. He was friendly and informative. Within 90 minutes or so he had the job done. Things looks great. Brand new connections coming out of the brick. New knobs and everything. Well done, Mr. Plumber.
I'm glad to have met him. I'm happy my wife got the problem fixed. Good job, everybody.
I have no reason to think our plumber was world-class. I never heard him say, "I'm not here to do ordinary." Truth was, I was rather looking forward to an ordinary repair. I didn't need or want some extraordinary repair with an extraordinary bill. No gold knobs needed. No silver plating. We just wanted to get more water out of the hose than on the ground around the faucet. A leak-free faucet was our objective.
The repair was life changing. Could any plumber have done the job? I don't know, but I suspect there are hundreds around DFW who could have. We happened to call this one. Glad we did. He did a fine job.
Okay, what does a plumber have to do with Norman Vincent Peale or Tom Peters? Nothing. But he's got everything to do with this story of Internet popularity. Not because he's popular. He's not. But because he's ordinary.
Extraordinary Is Often Ordinary With A Twist
Not always. But sometimes. I'd argue much of the time. A person, an idea, a business, a book, a blog post…pick it. It could be anything that you deem extraordinary. Look closely. How extraordinary is it?
Maybe we have to define extraordinary. Technically, it's just something out of the ordinary. How far out of the ordinary? I don't know. That's probably quite a range – out of the ordinary. I guess something could be WAY OUT of the ordinary while something else could be only SLIGHTLY OUT of the ordinary.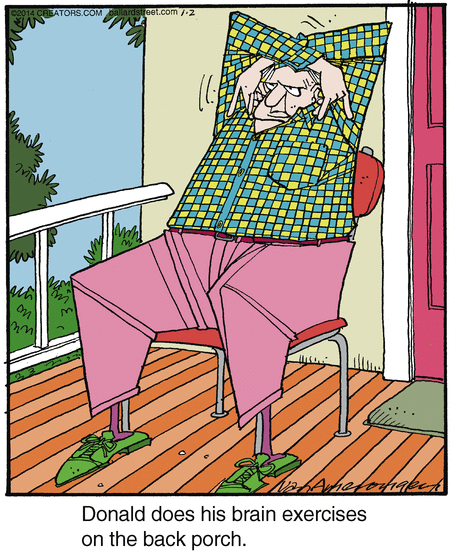 Stay with me. I warned you at the outset it was gonna be a bit of a ramble. But I'll connect the dots. I always do 'cause that's how I roll. Mr. Dot Connector. That's me. It's keeps my brain nimble. Okay. More nimble that it would otherwise be.
My plumber rolled up in one of those fancy Sprinter Vans. The van was wrapped in advertising extolling his plumbing services. He was super friendly and happily told us exactly what needed to happen to fix our problem. He told what he charged per faucet, then he gave us what seemed to be an honest break since he'd be repairing two of them. He told us how long it would take and set about to do the work. All in all it was a nice experience.
It could have been worse. He could have pulled up in a rat trap pick up truck, smelling of urine. He could have had a gruff demeanor. He could have said that he'd know how much the repair would cost after he started taking things apart. He could have done many things differently and our experience would have reflected the differences. But he didn't.
I'm a business guy. The plumber did a good job, but I'm not talking about him because he was spectacular. I don't even think he was necessarily extraordinary. He didn't have to be. I was having two outside faucets repaired. I wasn't having a Las Vegas style outdoor fountain installed.
He did good. I was happy. That was good.
Books Are Proof
I've read thousands of books. Many good ones. Tons of bad ones. A few great ones. (Let's exclude the Bible from this conversation 'cause you already know how I feel about that one!)
You've read books. And articles. PDFs.
You've listened to books on tape. Watched videos. Taken online courses.
It's all content. Some of it educational. Some inspirational. Some entertaining. Or attempting to be.
How often have you consumed something – anything – that changed your life? You're expecting me to tell you that you haven't? Wrong. I'll argue that everything has changed your life in some way. Some ways are small. Mostly insignificant in the grand scheme of things. Like my faucets don't leak any more. Life changing.
Like the circle of people you've met and interacted with affects your life, even bad books have infected (a'hem, impacted) mine. I don't think about my old leaky faucets until I turn the knobs on the new ones. Two years from now, I'll turn those same knobs and not think about the time when it needed to be fixed. The new will wear off. Other things will enter my line of sight. And get my attention.
I can't honestly remember the last extraordinary thing I read. Or watched. Or listened to. And I read, watch and listen to a lot.
Stop right now and look around. Go check out your Google + page and see the stories being posted. Go check your Facebook news feed. Might as well look at Twitter while you're at it. Go check your inbox, too – all those newsletters you subscribe to. Take as long as you'd like.
Now, write down one – just 1 – extraordinary thing that you think will change your life forever. And I don't mean like my fixed faucets have changed my life forever. I mean something more meaningful. Something deeper. Something more profound. I'll even leave it to you to define those terms: meaningful, deeper or profound.
Tough, isn't it?
For good reason. With so much being said, recorded and written it's growing increasingly more difficult to be remarkable or extraordinary. At least in substance. Say good-bye to SUBSTANCE. Say hello to STYLE.
The Kardashians Have It Right
They embrace the 2-word strategy. As well as anybody. But there are many others. Some less overt about it.
The guru who throws things out to the world and gets back a resounding response, he gets it. He practices it.
Lots of people in many different spaces practice it. Some of them come by it naturally. Others figured it out. Still others were taught it by a mentor.
What is IT?
I'll tell you about how I tried to teach it to my son, a hockey player. And I tried to teach it to a college hockey team.
Body language is a big part of it. Facial expressions, too. It's really about behavior.
The world is filled with statements that sound good – and true – but aren't. "It's the journey, not the destination," for example. Well, if you've ever taken a long road trip with little kids, tell them that. Go ahead. Use all your persuasive powers. Steve Kloyda and Jeffrey Gitomer with help from Zig Ziglar couldn't get that done. Zig was great. Steve and Jeffrey are skillful. But my money's on my 3-year-old grand daughter, Kinsley. She'll never be convinced that a journey to Six Flags is more important than being there.
But some sayings have a larger truth attached. "Fake it 'til you make it."
People say it doesn't work. That's because they haven't figured it out. Or because they want to think it won't work. I mean, how could it? It couldn't…could it? Sure it could. And it does. Often.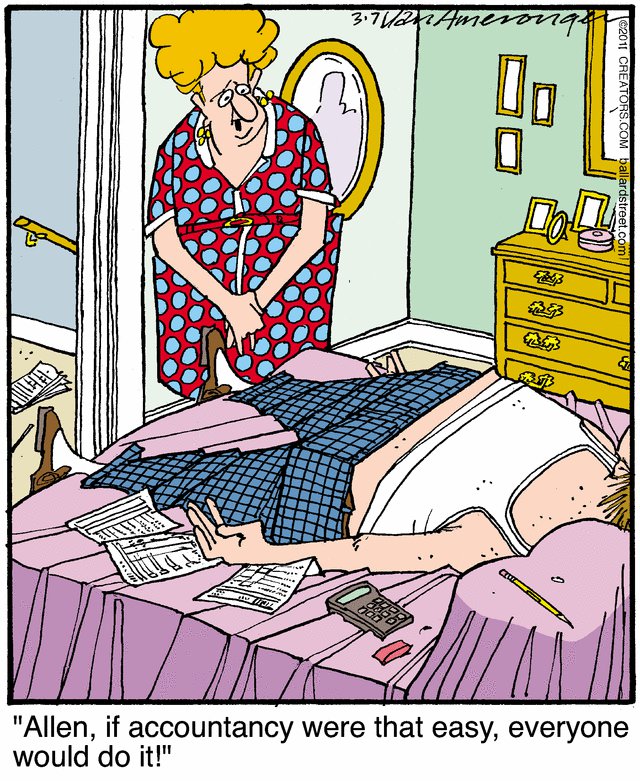 No, the pro athlete isn't faking it. He can't. But he can still embrace the strategy and gain popularity and money. Highly technical people can't fake it either. But like the athlete the ones who practice this will soar above even those with greater competency.
But other people – in less skill based pursuits, or pursuits where skill can be tough to detect, or where it can be more easily masked – can use it with great success!
Go talk to a recording engineer. A good one. They'll tell you how powerful the strategy is, and how well it works for an attractive female singer who can't really sing. Tom Petty did an entire record almost devoted the phenomenon.
Watch a single episode of The Housewives of Atlanta, or The Housewives of L.A. You'll see it in vivid action. It's powerful. Sickeningly so.
Two Words. Just 2. 
Google it and Drake will be the first result. But Drake didn't come up with it. He made it popular among the hip-hop crowd I guess, but I'm not part of that community. Duh.
Gary Vaynerchuk says it a lot. And he uses it in the context I appreciate most. With honesty.
Own It.
Not everybody can do it. Well.
Some can't do it at all.
I repeatedly told my hockey playing son and my college roller hockey team to act. "You've gotta act if you're gonna win."
I'd go on to explain how when they got frustrated with an opponent the key was to not show it. Act. Fake it. Behave as though you're unfazed. It doesn't bother you.
"But it does bother me," they'd say. "I know," but don't let them know that. Act like it doesn't. Don't give them the satisfaction of knowing they're getting to you.
Fake it. Eventually, you won't be faking it – or you won't be faking it as much. I coached it a lot. We talked of it often. They were winners. They were skilled. They were experienced. But it made them better every time they followed my instruction to own it.
Owning it means believing it. Embracing it. Reveling in it.
It's not easy. It's like accountancy. If it were easy, everybody would do it. 😀
But the rewards for those who learn how, the rewards can be spectacular. They may not be, but they can be. Don't do it and you're battling the odds.
False modesty appearing real. Yeah, that can work.
No modesty appearing equally real. Yes, that works, too.
Have you not been paying close attention to anything in popular culture? Ever?
Being gracious is all about context. And the stage.
Don't think so? What's In your wallet? Alec Baldwin. Poor Alec (who I think is terrific as a performer, by the way) got kicked to the curb by Capital One for behaving poorly. Samuel L. Jackson, come on down!
Doesn't Alec come across like a guy you'd like to hang with? I really enjoyed his podcast, Here's The Thing. The guy was brilliant in 30 Rock. And I thought his work in the Capital One bank card commercials was better than Samuel L.
It's just one sliver of evidence that privately people aren't always a mirror image of their persona. I doubt it's all that rare really. I don't blame Alec. I don't blame anything. I just think it's context. We see Alec's character in commercials and in TV or film. We create a picture. He does a great job of drawing it out for us. We buy in. Mostly, because he owns it. It pays the bills. And we're entertained.
On a much smaller scale you see it everyday online. That blogger whose popularity you most admire figured it out. She owns it, too. Once a cubicle dweller, she figured out that she needed to up her game. Confidence, once lacking, was faked…at first. Now, it's not fake at all. She's radiating with confidence. Bordering on arrogance. But she keeps it in check even though today – 3 years removed from a cubicle where her boss barely knew her name – she's got a Twitter following rivaling any B list celebrity. She now knows she's special. Her words are more popular, shared on more social media sites and bragged on by more people because something turned. Something changed. She won't tell you the secret, but she knows what it is.
Over 3 years ago she decided, "What the…?? I may as well own it." At first she struggled. It was hard. But she kept at it. It got easier. And easier. She changed how she talked. She moved from that aw' shucks kinda of talking to "Yeah, I decided to try this and thousands of people told me how much they loved it and how badly they wanted more." You go girl!
Owning it works, but only if you stay with it long enough to believe it. And live it. Until you make it. Then, you can take things to a whole new level like the real superstars do.
Warning. It's a lot harder than it looks. Which is why not everybody can do it. And why not everybody enjoys the same degree of success (or popularity or fame). What's in your wallet? I'm guessing not nearly enough.