Podcast: Play in new window | Download
Subscribe: Apple Podcasts | Android | Email | RSS | More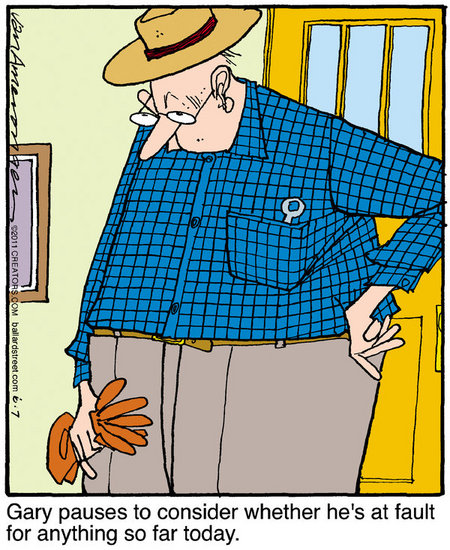 The Meyers-Briggs Type Indicators list 16 personality types. If you've never taken this assessment (or profile, or whatever you'd like to call it), you really should. I've taken it a few times, always with the same result, INFJ.
Personality profiles first appeared in the 1920's according to experts. One of the first profiles I was ever exposed to was Meyers-Briggs. Today, it's a fairly crowded field with lots of specialities.
StrengthsFinder was a book, with an online assessment, released back in 2007. It was a terrific, yet simple book. And the assessment proved to be quite worthwhile for all kinds of organizations across all kinds of industries. From hardcore businesses to education, many found the StrengthsFinder profile useful in hiring and developing people. Today, Gallup has developed an entire industry around it.  For about $10 you can discover your top 5 strengths. For about $90 you can discover all 34.
DISC is another popular assessment. This profile has found pretty wide acceptance. I'd put it more in direct competition with the Meyers-Briggs, while the StrengthsFinder is really a different breed altogether. DISC and Meyers-Briggs are in the family of personality profiles. StrengthsFinder is aimed more for discovering…strengths. Duh.
These are the 3 assessments that I'm most familiar with, but there are others. Many of them have a specific purpose. For instance, there are assessments aimed at revealing how capable a person might be in sales. I suppose if you looked hard enough you could find an assessment targeted to help organizations and industries with precise information ranging from leadership to math comprehensive. Don't mistake these assessments with proficiency tests. They're different animals.
Proficiency tests are designed to show a person's existing competency. How many words can a person type error free? What's the extent of somebody's medical vocabulary? How proficient is a person in writing PHP code? If you think the personality or communication style assessment field is crowded, the proficiency exam field dwarfs it.
I can't tell you the exact name of the proficiency exams I've taken because I think I've only taken 2 in my life. One was in the early years, when I was quite young. The other was just a few years ago. I don't think they were the same one, but they both took aim at the same thing – a person's ability to sell. I failed both. I think. 😀
I didn't much care about either one really. The one I took early on was while I was working as a sales guy. I was the top guy where I was working. Clearly, I felt like they got it wrong.
The other one was a more conscious effort. I mean, I knew exactly what they were looking for, and I knew I wasn't going to answer the way they'd want. For a split second I thought about bluffing it, but then I thought better of it. I figured it'd be better if I remained true to myself. So I answered honestly and my instincts proved true once again.
And there it is. My INFJ coming through loud and clear. As usual.
INFJ? What is that?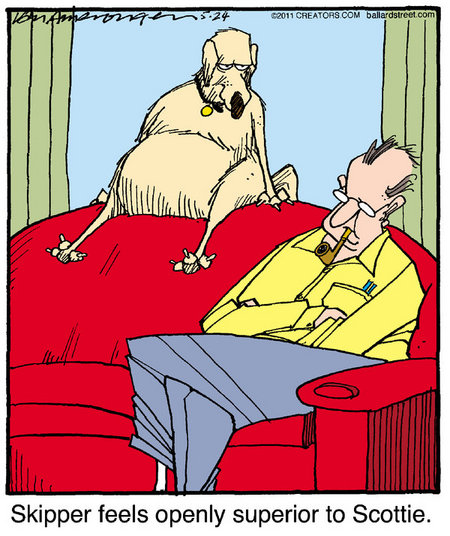 It means I'm special. I'm a one-percenter. That means I'm really, really special.
I'm not saying superior. That's up for very serious – or perhaps laughable – debate!
I'm unique. Not in that way that we're all unique. I'm rare. Which I guess makes me a freak.
According to the website, 16Personalities.com…
The INFJ personality type is very rare, making up less than one percent of the population, but they nonetheless leave their mark on the world. As Diplomats (NF), they have an inborn sense of idealism and morality, but what sets them apart is the accompanying Judging (J) trait – INFJs are not idle dreamers, but people capable of taking concrete steps to realize their goals and make a lasting positive impact."
Years ago when I first took the Meyers-Briggs assessment I didn't feel special. I did feel freakish. Crazy even. Well, not certifiably, but crazy none the less.
From the time I was very young I felt oddly different. Contemplative. Sober. Introspective. Even today the feeling remains much as it did when I was in kindergarten. One phrase that typifies the feeling as well as anything is, "Hard to put your finger on…"
I feel like I've spent my life trying to put my finger on things. Others might be driven to put their foot down. Or to put a thumb up. Or down. Not me. I'm always trying to put my finger on things.
See, I told you I was a freak. I just didn't know how freakish I was until some years ago when I began to read about that 1%. Everywhere you can read about the personality types you run across the INFJ as being rare. 1% rare.
And I always said the same thing I say today, "Just my luck."
INFJs tend to see helping others as their purpose in life, but while people with this personality type can be found engaging rescue efforts and doing charity work, their real passion is to get to the heart of the issue so that people need not be rescued at all."
Some years ago I launched a quest not unlike other quests I had launched. Self-discovery. I read some work by Dan Sullivan, The Strategic Coach. Specifically, I read Unique Ability: Creating The Life You Want. It was intriguing stuff.
Taking these profiles, reading, writing, sketching…and anything else I can do in the name of self-discovery…has always proven worthwhile for me. I'm not saying it helps me. But I do enjoy the process. I can relate to Nick Saban's affection for "the process" big time. Can you?
Proof that I'll jump on any tool that claims to peel back a bit about who we are and why we lean one way or the other, I ran across a marketing profile by Perry Marshall. Perry is a guy I've followed for years. He's the definitive expert on Google Adwords, but he's also got some strong marketing DNA that I respect and can relate to.
His assessment confirmed what I already knew was true – and one reason I was always a high achiever in selling, even though I had failed two sales profiles. EMPATHY.
Keep in mind, I began my career selling in the early 1970's. It was old school, hard close selling days. Even then, I excelled. I walked my own path. Some confused my empathy with selling the way I'd like to be sold, but that was exactly the opposite of what I was doing. And what I still do. I worked to sell to people the way THEY wanted to be sold.
I wasn't shy. I never had problems talking with people. But I never sold anything I didn't believe in. Really believe in.
Back to the Unique Ability® book and the recommendations it made.
This was about 5 years ago, shortly after I stepped down from running a company for almost 20 years. It was a weird time. Identity changing. It was just another time of self-examination for me. I'd had many others, but I was looking for some new methodologies. Dan Sullivan's work provided them.
One of the suggestions of the book came in chapter 2 – The Unique Ability® Discovery Process.
The Unique Ability Question takes the form of a letter or email that you'll send to people you trust, inviting them to give you feedback about your Unique Ability."
The book advised me to send a letter or an email to eight to ten people whose opinions I respect and people I knew well. Okay.
I sat down and wrote an email. The book gave me a couple of templates. I used those, but devised my own version. I thought about the people I might send it to. Eight to ten? How about two? Nope. Eight to ten. Well, I didn't comply. Being the contrarian that I am wont to be, I struggled to come up with 6 people. Six people I was willing to approach.
It wasn't that I didn't have 8 to 10 people whose opinions I trusted and people I knew well. Maybe I wasn't willing to be so forthcoming with that many people. I don't know. But I sent 6 emails.
And waited.
And waited some more.
And got one response from a friend who wasn't quite sure how he should respond. But I was grateful for his effort.
I knew it was an odd request. I even said so in the email, but I told them I was including them in my journey to figure out where my strengths were. I was transparent about the whole thing explaining that I was going through a professional transition.
The crickets chirped even louder. Nothing.
By now I was feeling worse. Thanks, Dan. Even my friends weren't helping me. Nobody else – none of the other 5 – responded. It was as though they had conspired to remain silent in hopes I wouldn't remember I had asked them to do something so personal.
I never spoke of it with any of them. I did send a "thank you" email to the lone respondent. We all forgot about it and moved on with our lives.
I endured this beating of self-discovery unsuccessfully for a few months, then got busy with life. Thankfully. I enjoyed "the process" even if it failed to garner any meaningful results. Now, it was time to move on. I can't stand spending too much time in self-indulgent behavior anyway.
Other than an occasional jaunt – like Perry Marshall's marketing DNA profile – I haven't embarked on any systematic approach to discover more.
Until a few months ago when a close friend attended an extensive seminar about Meyers-Briggs. He had no prior exposure to it. After spending a few days with experts who explained the science and benefits he was sold. Lock, stock and smoking barrel. Or is it, hook, line and sinker? He thought it was great stuff.
He couldn't wait to tell me about it. I confirmed that I knew about it, but admitted I didn't know all the nuances of it. And I didn't. Still don't.
I did know I was exceptionally rare. A dodo bird of sorts. But I didn't admit that. He tried to figure out what I was. I kept pretty quiet about it. Not out of shame. Or guilt. Or a sense of supremacy. Mostly out of ignorance. I really didn't fully understand what it all meant. I knew I had taken it repeatedly and the results had always been the same. And I knew my profile was rare. But you could have shot me up with truth serum and I couldn't have told you my profile was INFJ. So I wasn't lying when I told my buddy, "I don't remember what my profile is."
It wasn't an epiphany, but it may as well have been.
As the days wore on and my buddy continued his zest for the power of the Meyers-Briggs assessment, I decided to pull out my own profile for a closer look.
Hello, INFJ. Good to meet you. Explain yourself.
Beneath the quiet exterior, INFJs hold deep convictions about the weightier matters of life. Those who are activists ­­ INFJs gravitate toward such a role ­­ are there for the cause, not for personal glory or political power.

INFJs are champions of the oppressed and downtrodden. They often are found in the wake of an emergency, rescuing those who are in acute distress. INFJs may fantasize about getting revenge on those who victimize the defenseless. The concept of 'poetic justice' is appealing to the INFJ.

"There's something rotten in Denmark." Accurately suspicious about others' motives, INFJs are not easily led. These are the people that you can rarely fool any of the time. Though affable and sympathetic to most, INFJs are selective about their friends. Such a friendship is a symbiotic bond that transcends mere words.

INFJs have a knack for fluency in language and facility in communication. In addition, nonverbal sensitivity enables the INFJ to know and be known by others intimately.

Writing, counseling, public service and even politics are areas where INFJs frequently find their niche."
Okay, forget that last part about politics. I'm apolitical. I do find Rush Limbaugh entertaining though. 😀
The list of INFJ's is pretty interesting. Johann Wolfgang von Goethe (pronounced Go' – ta – long o, short a) was among them. I don't know how anybody knows that, but it pleases me because I've always been fond of a passage attributed to him.
Until one is committed, there is hesitancy, the chance to draw back. Concerning all acts of initiative (and creation), there is one elementary truth, the ignorance of which kills countless ideas and splendid plans: that the moment one definitely commits oneself, then Providence moves too. All sorts of things occur to help one that would never otherwise have occurred. A whole stream of events issues from the decision, raising in one's favor all manner of unforeseen incidents and meetings and material assistance, which no man could have dreamed would have come his way. Whatever you can do, or dream you can do, begin it. Boldness has genius, power, and magic in it. Begin it now."
For years it's been attributed to him, but after a 2 year study the Goethe Society Of North America concluded Goethe didn't write it, but William Hutchinson Murray did in the 1951 book, The Scottish Himalayan Expedition. Even so, I suspect Mr. Murray was also an INFJ. No matter, I've been a fan of that quote my entire life.
Some other notable INFJ's are: Billy Crystal, Jerry Seinfeld, Jamie Foxx, Mel Gibson, Nicole Kidman, Mark Harmon, Marg Helgaberger and Tom Selleck. Nathan, the prophet of Israel who confronted King David for his sin with Bathsheba is supposed to have been an INFJ. How can they possibly know that? Don't ask me.
INFJ (Nature's Psychologists)
Keep in mind, I've known I was an INFJ for many years. Well, as I confessed, I didn't remember the letters, but I did remember I was an oddball. Upon diving into this recently I went over to YouTube and found a gazillion videos by people talking about being an INFJ. Some of them are pretty bizarre. Others are boring. A few, interesting.
A couple of podcasts back I confessed how I had inadvertently hurt a close friend by expressing some concerns. It was episode 4028. I talked about connecting dots that my friend said didn't exist. Yeah, I'm still convinced the dots do exist, along with the lines connecting them. But my friend disagrees. And that's cool because I quickly apologized. As I should.
I found myself connecting some other dots. Okay, not so much dots. Friends. One friend who was recently smitten by the Meyers-Briggs profile. Another who I hurt and felt I was connecting imaginary dots.
Yeah, these two things provoked me to dig out my Meyers-Briggs profile. This time I decided I'd study it a bit more. Read it more carefully to figure out if I'm blessed or cursed to be among the 1%.
According to a little article about INFJ's by Marina Margaret Heiss, INFJ's are sometimes mistaken for extroverts because they appear so outgoing and are so genuinely interested in people. But she goes on to say that INFJ's are really true introverts who can only be emotionally fulfilled with a chosen few from among their long-term friends, family or obvious soul mates. Ms. Heiss is spot on so far.
INFJ's will suddenly withdraw to themselves, a necessary escape value, says Heiss. This is a time when they (we) rebuild our depleted resources.
Self-expression comes easily to INFJ's on paper says Ms. Heiss. They tend to have strong writing skills. Communication is important. Talk about hitting the proverbial nail on the head. BOOM! Goes the dynamite.
Writes Heiss…
they often possess a strong personal charisma, INFJs are generally well­suited to the "inspirational" professions such as teaching (especially in higher education) and religious leadership. Psychology and counseling are other obvious choices, but overall, INFJs can be exceptionally difficult to pigeonhole by their career paths."
So What Does All This Mean?
How do I know? I'm only here for the entertainment and music. How 'bout you?
Seriously, I don't know. Not really. And that's quite a strange thing for somebody who rather leans toward making sense of things.
My rational mind knows that just because 10 people are deemed INFJ's doesn't mean they are all the same. We're all different. Our backgrounds, our social circles, our cultures…they're all quite different. So are our skills, talents and inclinations.
I know this. And I'm not one to look for simple explanations or generic conclusions. Life is too complex for that.
I'm hardly special. No more than you. Or anybody else. I am unique, but so are you. We all are. There's nobody just like you. Meyers-Briggs and other assessments show us that there are others similar to us though. That makes sense. Just think about it. You know people who like what you do and others who hate what you like. You know people who laugh at the same things you do, and others who don't understand why you find some things funny. You share preferences with some and fail to understand the preferences of others. So it goes.
I love music, cartoons and hockey. And college football.
I enjoy writing, reading and podcasting. I enjoy Downton Abbey and The Good Wife. I laugh at Parks & Recreation and The Big Bang Theory.
I like Japanese 4-cylinder sports cars with manual transmissions (my previous cars since 2000 have been an Acura Integra Type R, a Subaru STi and a MazdaSpeed3). Yep, I drove that bright yellow car with a wing on the back for a few years before selling it to my son. It was a great car, but it's not everybody's cup of tea. Unfortunately, a crazy woman on a cell phone in an SUV rear ended my son while he was at a red light. Totaled the car. Thankfully, he wasn't hurt.
The point is, I don't drive an SUV, a four-door domestic sedan or a BMW. To each his own. Just more proof that we all have our own unique set of preferences.
It goes beyond that though. It's also in how we communicate and see the world. That's where I think tools like Meyers-Briggs can benefit us. If you have at least one other person in your life you know people communicate using different styles. It helps to understand those differences. It also helps to understand your own style. Personality profiles like Meyers-Briggs or DISC can help.
Or not. There are contrary opinions. Just like anything else. And it pays to investigate those, too. You may as well look at both sides of the coin.
I'm not holding these up as scientific valid. And I'm not suggesting you use them to hire people. For me, they're merely a useful tool – one of many – to examine how people tend to view the world, themselves in it and how people prefer to communicate.
As an INFJ I've got one more label to ascribe to myself. But more than that, I've got some insights that may or may not all apply to me. One of the biggest things the INFJ does for me is properly describe some things I may not be able to. Kinda like a Phillips head screwdriver, it's not a tool for everything, but for some jobs…it's ideal. I mean, it's no hammer. But it is a tool.
A very special tool.
Kinda like me.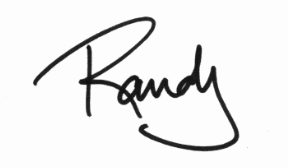 P.S. This sums it up for me. It's funny, but very true for those of us who are INFJ's.