Podcast: Play in new window | Download
Subscribe: Apple Podcasts | Android | Email | RSS | More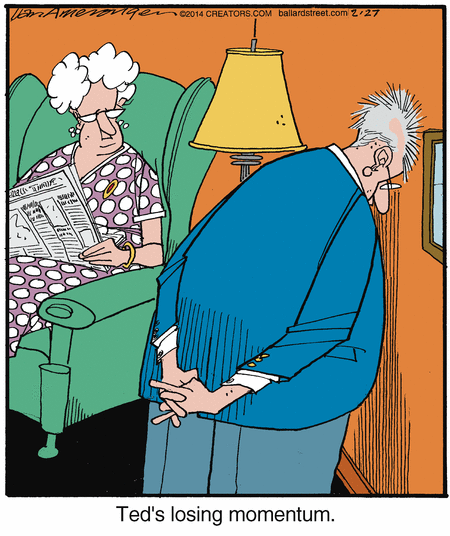 I was arrogant. Pompous even. And I messed up big time.
I hurt a close friend and it was entirely my fault. Worse yet, I didn't mean to hurt him. I was honestly concerned.
For sometime I've tried to make sense of some observations I had made about my friend. Something was different, but I couldn't put my finger on it. He's got mad skills. He performs. I'll just leave it at that. His performances over the past few years didn't seem quite up to par with the ridiculously high standards I'd seen in years past. It baffled me.
A guy who was smooth, polished and always on top of his game seemed to struggle at time. It just wasn't the same and I was perplexed. To be fair, his performances were still very good, but he was special. The performances too frequently weren't.
I set about to examine lots of the performances. And there it was. Something different. No idea what it was exactly though. The signs were evident. Struggling here. A little bit there. Was he just tired? Beaten down? It happens. To all of us. Even him.
Like most, I try to make sense of the world. It's a habit that'll drive a sane man crazy. Once, long ago, I was sane.
I was searching to connect some dots because I cared deeply about this guy. Enter my big problem. Arrogance of heart.
Some people approach life with more rational thought than emotional. I have mostly felt like I could measure both rational thought and emotion, but I'm very heart driven. It helps me empathize with people more than most. It helps me relate to many people. This time, it got me into hot water. A big hot mess.
I went looking for answers because I was worried about my friend. I made inquiry with a joint friend. He had some insights that I lacked and almost instantly I connected some dots. "Yes, that's it," I felt. Thinking I had spotted the source of the changes, and believing they weren't positive, I wrestled with what to do. For days. And nights. I anguished about it, as I am wont to do.
I started writing an email draft. Only because my email program was open and my word processor wasn't. It got quite long and I wondered how to best approach this. I'm sitting here staring at a few mics and audio gear, why not record a message? Yes. That's a great idea. That way I can say it the way I want and he'll hear it the way I intend.
Enter another big problem. I acted on my arrogance of heart. It's one thing to be arrogant of heart. It's something worse to act on it. I should have gone into a corner until the mood passed. Or climbed into bed and ducked my head under the covers. It would have been a wiser choice.
But that's not what I did. If I'm anything, it's proactive. I don't tend to sit idly by. I tend to seize the moment. Those who claim living by carpe diem is the way to go haven't likely lived by that motto as much as I have. I can tell you it often doesn't work. It's more likely that the day will not just seize you, but it'll grab you by the throat, kick you in the groin and leave you on the ground wishing you were dead. But still I try. To seize the day. The moment. Make a difference.
And that's the arrogance. I see it everywhere. People who claim, and others who actually feel, that they're world changers! Like Pinocchio giving that motivational speech in the Geico commercial, they want to think they can make a big difference. And they can. But the arrogance is the belief that the big difference can always be positive. Or that it can be widespread. I know, I often suffer from it.
But I'm learning. Well, I'm leaning. Toward wisdom. The problem is leaning and learning require effort, pain and suffering. You don't think so?
How many skinned knees did you suffer learning to ride a bike?
How many sore finger tips did you suffer learning to play the guitar?
How much suffering did you endure learning calculus?
I didn't say it couldn't also be fun or rewarding, but there's some pain. You best make up your mind you're going to endure the pain or you'll never grow.
There's a different kind of pain though when it's your idiocy. It's one thing to learn to ride a bike. It's something else – far more idiotic – to learn to ride a bike off the roof into a swimming pool.
I recorded an audio of my concerns. I uploaded it to the cloud and sent my friend a short email telling him how much I cared about him. I decided to ride the bike off the roof into the swimming pool. An empty swimming pool.
I didn't break any bones, but I almost broke my friendship. It didn't go well. At all.
I spoke from my heart. I was emotional. I was concerned. My friend was moved. He was confident I cared about him. But he didn't agree with me. And I could tell it hurt him.
So I apologized. And meant it. It's something carpe diem taught me years ago. I have no trouble making amends. I'm quick to apologize. And I'm not one of those characters who does the same thing, always apologizing for it. No, I'm much smarter than that. I never make the same mistake twice. I'm ingenious in my ability to find brand new ways to mess up. My imagination for creating new problems knows no bounds. I rather crafty like that.
I fell on the sword. Then I fell it again. And again. I felt awful. On many fronts. I felt badly that I observed a decline in performance. It was true, but I still regret it. Yes, I did (and still do) feel my friend's performances in earlier years trumped more recent ones. I felt badly for connecting dots. Dots that my friend felt didn't exist. So not only did I draw lines between dots, but I was drawing lines between imaginary dots. See, I told you I was crafty.
So today, I'm sitting in the corner with my dunce cap on hoping you'll learn from my foolishness. Hoping to help you lean toward wisdom where I failed to. And I'm hoping I'll learn, too.
So here are my learning points.
1. Just because it's my opinion doesn't make it truth.
Yes, I had honestly studied and observed a difference in my friend's performances. I still stand by that. He doesn't agree and that doesn't make me right. He thinks his performances are as good as ever. I think he's losing confidence (he's admitted as much) and it shows (he thinks he's good as masking it, and he is).
My hopes that he would see what I see failed. Proof positive that my opinion is worth exactly what he paid for it. Nothing. He didn't ask for my insights. I had no right to speak.
Here's the odd thing. I'm not a person driven to always share my opinion. In fact, I'm only driven to share my opinion with my closest friends. Standing around a conversation circle where people are chiming in about how they feel about a subject has little or no impact on me. I'm not compelled to chime in most of the time. I'm rather content, in those circumstances, to watch and listen to everybody else.
I'm not excusing my arrogance to speak my opinion. There is no excuse. However, I am aware – self aware – that my opinion does sometimes drive me to share concern with close friends.
We mostly believe we're right when it comes to our opinions. That's why we have our opinions. I don't know anybody who holds an opinion because they don't believe it's right, or true. But all of us know other people who hold an opinion counter to ours. We think they're wrong. Not us. Well, we can't all be right. Sometimes, we have to admit we're wrong.
Have I changed my mind about my friend's performance? No. But again, that doesn't mean my observations are correct. I could be deluded noticing something that isn't there. I've quantified what I've observed. I've noticed very specific changes. But it's possible my vision is blurred, my perceptions foggy.
2. Even if I believe I'm right, who am I?
We all know people who will share their opinions with anybody, anywhere, anytime. I'm not that guy. This was a close friend. Somebody I really care about.
I always ask, "Who am I?" But this time I didn't take the time to answer it properly. I should have spent more time thinking about that, but I didn't. I let my emotions rule the moment. My heart felt concern drove me to do something I now regret.
Do you feel like you can make a positive difference in any situation? Do you feel like there's always something you can do? Me, too.
Yet I know – my rational mind understands it clearly – that there are many situations beyond my control or influence. Still I try. It's the fallacy of that carpe diem.
Maybe it's my competitive nature. I hate to lose. I'm not talking about a friendly game of volleyball or cards. I'm talking about more important things. I hate losing a sale. A customer. A friend. I don't surrender easily. Sometimes I don't leave well enough alone.
It's the arrogance of thinking I can make a difference, but sometimes I can't. Does that plague you sometimes? Do you examine things and wonder how you might be able to affect change? Yeah, me, too.
Lesson learned though is that I may not be the right guy for this particular job. If I needed new flooring in my house (and I do in some places), I would never attempt that job because I'm unqualified. Why then do I feel qualified to tackle other problems? Because I sometimes lean away from wisdom instead of toward it. Sometimes, I'm an idiot.
I never do it unless I believe I'm right. But that's not the point – not for today's lessons. The real question is, "Who am I?" Who indeed.
Well, in this case I was a close friend. That confused me. It made me feel an obligation to help, to support. And lest you get the wrong idea, I didn't just criticize my friend. I lifted him up. I did it clearly, too. He even acknowledged that he wasn't worthy of the confidence I had placed in him. Well, I think he's wrong. See, there I go again…thinking I'm right and he's wrong. 😀
He admitted some admiration for the performances of some other people, people who are inferior (in my opinion) to his own natural ability. I likened it to him being a real hundred dollar bill, but admiring the qualities of the counterfeit hundred dollar bills in the market. He knows I think he's a terrific talent. That was entirely my point.
But my point got lost. Instead, I inadvertently cut my friend's pride. And my own throat.
3. Let it go. Even if I'm right, it's not always best to dive headlong into a thing.
Patience is a virtue. We've all heard it. We know it's true. Why then do we violate that law? When I find out, I'll tell you.
All I know now, that I may not have known before, is that I falsely believed patience would allow my friend to continue to experience a slide in performance as he mimicked some things he admired in lesser performers. I felt he would continue to do things that I thought would hurt him. Again, arrogance. And I didn't really try to let it go. Mostly, because I care about him, or so I said to myself.
I'm not him. I'm not living his life. He's an adult fully capable of doing his own thing. If he wants to change some things, that's his business. I should have let it go. I should have told myself that it's just my opinion and my view isn't more important than his.
So what if I feel his performances aren't as sharp as in the past? He feels good about them. I didn't know that until I created this mess though. I learned a lot after the fact. Too late. And that results in another lesson.
4. Have a conversation that will teach you something. 
This is a big lesson. Rather than dive into what I was seeing, or what I thought I was seeing…I should have just talked with him and asked him how he felt about things. I purposefully avoided that though because I didn't want to put him on the spot. And I didn't want him to see my questions as, "You think something is wrong with my performance?" I just didn't know how to go about it, but I should have figured out a way.
As I have done a postmortem on this debacle I've thought about how I could have found out how he felt without doing what I did. I still don't have an answer. I'm sure one is hiding somewhere. Probably in plain sight.
If you can just engage in meaningful (and that's the operative word) conversation, do it. I wasn't smart enough to figure out how so I skipped this step. Don't let your own stupidity get in your way like I did.
5. It's not you. It's me. But sometimes, it really is you.
It's the famous Seinfeld episode where George gets a dose of his own medicine. A girl breaks up with him using a line that is his signature move, "It's not you, it's me!"
True confession. You know why I suck at cold calling? Sure, I hate it, but that's the real reason. I'm bad at it because I'm too arrogant. I think, "There's got to be something I can do better." I assume control where there likely isn't any.
I've long known this about myself. In fact, one time I had an opportunity  to become a Vistage chair. I thought it was something that would be right up my ally. My skillset and experience was ideal, or so I thought. Part of the process, as with many organizations, involves various assessments. Suspecting that cold calling was an important activity, I noticed some questions were designed to flesh out a person's propensity to do it. Rather than answering what I thought they wanted, I answered honestly. My thought process was pretty clear at the time. If they really want somebody wired for that, then I just need to be true to who I am and not try to be something I'm not.
If I cold call people and get shot down, I'm going to think about how I can do it better the next time. That's an awful habit for cold calling demons. Great cold callers will learn, but they just go in knowing it's a numbers game. Rejection doesn't mean they need to learn anything. They just keep dialing.
I don't take rejection personally, but I'm such a control freak – and I'm too arrogant to surrender to the thought that there's NOTHING I can do to affect a better outcome – that I'm going to work harder the next time to find a better way. That's counter productive in the cold calling world. Great cold callers just make the calls fast and furious. It's not  work for the faint of heart, or for people wired like me – people who think there's some way to get a "yes." I own my performance too much sometimes.
For me, it's all about relationships. Even in business, I'm not transaction driven. I don't even involve myself in transaction oriented enterprise. It's not who I am. That's why client or customer loyalty is THE thing for me.
That's what I mean when I say, it really is the other guy sometimes. That's likely the biggest lesson of it all for me. I'm not in control. It's not my decision. All I can do is what I can. I've got to leave the rest without fretting about it. So this point is really about moving on! Just move on. Forget about it.
6. Arrogance. Control. Ego.
ACE. And I mean that in a bad way. Dom Irerra did a comedy bit a long time ago, "I Don't Mean That In A Bad Way." He said it was an Italian disclaimer enabling the person to get away with saying anything.
Well, arrogance, control and ego…I do mean it in a bad way. How could it not be bad? Easy. I'll give you common synonyms.
Arrogance = Self Confidence
Control = Taking Charge
Ego = Ambition
So I guess they can be good or bad, depending on the context and intention. Today, I'm using them in a context that isn't good. Don't ask me to define the line for you 'cause I can't. At what point does confidence become arrogance? When does taking charge morph into control issues? What prompts ambition to become a problem?
All good questions. Somebody wiser than me has to provide us with the answers.
All I know is that in this particular instance, with my dear friend, I let all 3 of these converge into something dreadful. In my arrogance I thought I could and should provide some clarity and advice. My sense of control led me to believe I could affect some positive change. My ego convinced me I was the person for the job. Three big problems. The trifecta of blithering idiocy.
I never did claim to be the sharpest knife in the drawer, but I did claim to be a knife. Today, I'm not sure. I'm feeling more like a spoon today. And not just any spoon.
Have you ever had a spoon go into the garbage disposer? I did. Just recently. It made the spoon unserviceable. There are some gashes in the spoon that will tear your lips up if you get that spoon by mistake. I did that yesterday morning when I used it to eat my yogurt. For the umpteenth time I thought, "Why do we continue to wash this thing and put it back in the drawer?" I guess we're looking at that spoon like I look at myself today. We're thinking it's not that bad. And it's not. Until we pull it out of the drawer and use it.
That's how my brain is these days. It's fine. Until I decide to use it. Fool that I am. I didn't realize I'd slipped into the garbage disposer of life and damaged it.
Time for some sandpaper. Time to smooth out the rough edges. Time to lean harder toward wisdom. And nothing will do that like a big dose of humility. I know. Because today, I'm humbled. And I won't soon forget it. Hopefully, my friend will.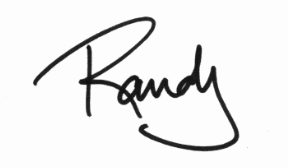 Linda Dee posted this on Google + and it properly depicts my performance. I intended to hit that large bag, but I missed. Woefully.