Podcast: Play in new window | Download
Subscribe: Apple Podcasts | Android | Email | RSS | More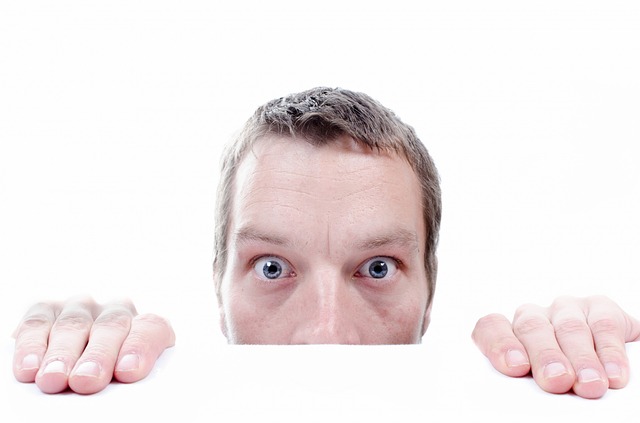 Is it possible to live without fear? My son used to lament how he hated stress. I repeated what somebody once told me, "The only stress-free people are buried in the cemetery." Fear and other sensations come with being alive.
Restrictions are limitations. We've all got them. The most gifted and talented among us have restrictions. Some are just innate, part of who we are. Some are self-imposed.
A life without fear and restrictions shouldn't be our goal. It's unrealistic. We wouldn't likely enjoy it anyway because it would make us flat-liners emotionally. Anybody who can't feel fear can't feel much of anything else. No love. No empathy. No sadness. No happiness. Does a life filled with only lethargy sound appealing to you? Me, neither!
So the question shouldn't be, "Is a life without fear and restrictions possible?"
The better question is, "How can we manage our fear and restrictions to serve us well?"
For over 35 years I've read and studied mental toughness. I've read books on it that ran the range from sports psychology to handling grief. Mental toughness is really the skill we're talking about, but after all these years I've concluded it's not so easily defined or quantified. Mental toughness is tough. Really tough.
 Mental toughness is a contested term, in that many people use the term liberally to refer to any set of positive attributes that helps a person to cope with difficult situations."
Everybody suffers or endures difficult situations. There's an enormous distinction between those two: suffering or enduring. We all experience both. Sometimes simultaneously. There are some problems that we suffer. Others that we endure.
Suffering has no upside that I've ever been able to find. It weighs us down, stomps on our guts and spits on us when we're down. Or worse.
Endurance at least gives us some options, both of which are better than suffering. Some problems are beyond our control. We have to endure them even though we can't remedy them or improve them…much. But endurance has another component that is often available. It's overcoming. Sometimes the crappy things that happen to us can be improved, better managed and remedied. That's as good as it gets, but it can't happen when we just sit back and suffer.
Fear and restrictions don't make us victims. They make us human. They're ingredients to learning, improvement and growth.
My 3-year old granddaughter got a pair of inline hockey skates for her birthday some months ago. She had never skated before. When she first put them on, she was a bit anxious and unsure. Fearful even. That was then. This is now. Today, she's pretty accomplished and she's getting better all the time!
Imagine all the things she's going to learn because of fear, not in spite of it. How many times have you experienced growth without fear? I'm betting not much. Me neither.
As for restrictions…they're just reality checks. Again, more proof of our humanity. Dirty Harry said, "A man's gotta know his limitations." Harry didn't seem to have many when it came to finding bad guys, but we've all got them. It's idiotic to ignore that, or to be act as though we're different from everybody else.
Have you ever marveled at how a person can be so brilliant in one area of life – and amazingly successful – yet be a colossal failure in another area. Men of industry are capable of earning millions of dollars every year because they understand how to invest, how to do business and how to make money. Yet frequently those same men can't maintain a meaningful relationship with anybody on a personal level. They can't maintain a healthy marriage, or a solid relationship with their kids. They've got limitations and restrictions in their brilliance. So do you?
There's that philosophical question that maybe isn't merely philosophical.
What do you want to be most known for?
I've asked that of myself. And others. Most find it hard to narrow it down to just one or two. It seems most of us are drawn to make it a lengthy list. We want to keep tacking on just one more thing that we'd like to be most known for. That's how it plays out in our head.
But that's not how it works in the real world. In the real world, people are mostly known for ONE THING. Just one thing. Welcome to the world of restrictions.
What do you fear most?
What is your biggest restriction?
What difference are they making in your life?
I don't mind helping you get started by sharing some things about myself. Fear? I'm afraid of dying before I get some very specific things accomplished with my family and my church work. Restrictions? They're too numerous to count, but knowing what they are is vastly better than not knowing. It means I no longer have to waste time trying to be something I'm not. Or something I'll never be able to do.
As for the what I want to be most known for? Easy. Being a Christian. 'Cause that entails how important it is for me to be known as a good husband, a good father and now…a good grandfather. No, make that GREAT. I wanna be great at all those things. And I'm now smart enough – wise enough – to know that nothing else matters. Nothing.
Keep leaning.