Podcast: Play in new window | Download
Subscribe: Apple Podcasts | Android | Email | RSS | More
A be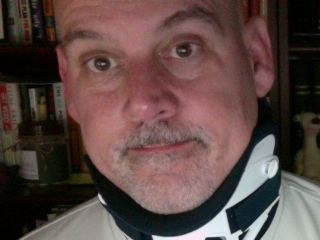 tter title might be, "3 Steps To Help A Ninny Find Total Knowledge." Honestly, I should think more about podcast titles. I hear TMZ is going to do an online course on how to feed our idiocy to be lured into compelling headlines. It's only gonna be $27 so why not?
How do you answer a ninny who asks, "How do I do everything?"
"Poorly, I suspect." I never yet met a high achieving ninny.
Yeah, okay. I know it's not the answer they want, but I just don't care.
About a month ago I encountered an inquisitive ADHD small business owner. He wanted to know everything about online marketing. It's the big question among the ninny population.
I'm listening to a weekly habit. It's a podcast entitled, Ask The Podcast Coach. It's hosted by Dave Jackson, famed (okay, if you're not into podcasting maybe he's not so fame) podcast consultant. Jim Collison is his co-host. It's a live call-in podcast (you can watch it on video thanks to Google Hangout). People can call in on a phone line or they can pose questions in the chat room.
Inevitably some ninny will call and ask the question every teacher, coach, etc. hates to hear. In Dave and Jim's case, the show is about podcasting so the call in ninny asks, "Yeah, I've already got an 18 channel mixer and studio microphones. What do I need to do to podcast?"
Dave and Jim are both very polite, helpful guys. Just once I'd enjoy hearing them tell a person, "I'm sorry. You can't possibly podcast with an 18 channel mixer."
An eighteen channel mixer? For you non-audio types, an audio mixer is a device where you can have as many sources as you have channels. This podcast – the one you're listening to right now – has my voice and a bit of music (can you count to two?). If I had a second person on here with me, I'd need another channel. We're now up to 3. If I brought in Skype calls or phone calls, add one more channel. Now we're up to 4. Honestly, most podcasters don't need more channels than that. And very few use all of those. So when Dave and Jim get a podcaster who has no idea how to podcast, but they've already purchased an 18 channel mixer…well, they're just telling the world, "I'm a ninny with NO idea what I'm doing." Which results in the question of the hour, "Tell me everything I need to know. Right now."
I've got an answer. Go to the nearest mirror. Look into it, Mr. 18-Channel Mixer I Don't Yet Know How To Podcast, and repeat after me, "No one home!"
Dave and Jim attempt to handle the question with their usual aplomb and grace. The caller continually interrupts them though. Like a drunk hunting for the curb, the caller lifts his leg higher and higher hoping to land on the curb, but he can't see it or feel it. He stumbles. He rambles. He wobbles. I'm hoping Dave or Jim – just one of them – will push him to the ground already. It's frustrating to hear. I know 'cause I've fielded those kinds of questions myself. That's why I registered a domain awhile back, Surrounded By Ninnies dot com.
If you need more ninnies in your life, just do a live question and answer podcast. I guarantee in your first show a ninny (or two) will show up. They don't actually ask, "How do I do everything?" but that's the essence of their question.
In the real world I do executive coaching and business consulting. Once in awhile somebody – usually somebody who finds out what I do – will say, "Man, you could probably help me. I want to get a website and so that online marketing stuff. Do you do that?"
Much like Dave and Jim's caller, it morphs quickly into a "teach-me-everything-I-need-to-know-about-online-marketing" conversation. Like driving a Greyhound bus on an iced over road, we meander from one side of the road to the other. The ditches are calling. I'd rather be in the ditch than in this conversation. After he tells me he's reading a "big thick book" on WordPress, I say, "You need to read that book. Then you should re-read it and take notes. When you're finished, then you'll be much better prepared to venture out into online marketing."
He went away pleased. And I had a smile on my face, too. A good day for both of us.
Unlike Dave and Jim I don't have a live audience. If I did, I'd likely drag it out just to make it more interesting. Mainly for myself.
For instance, I've had asked Mr. 18-Channel Mixer, "Give me a list of all the inputs of your 18 channels. I'd like to know what they're all for."
Years ago I learned the best way to deal with ninnies is to ask uncomfortable questions in response to their questions.
"How can I use Facebook in my business?" prompts my reply. "Facebook is so yesterday. Why do you want to use Facebook?" Then I wait for the puzzled look and lots of hem-hawing. Then I'll tell them they need to use SnapChat (or any platform I know they've not heard of). Of course, that'll prompt more questions giving me ammo to ask my own.
"Snapchat? What's that?"
"Well, if you haven't heard of SnapChat yet then you're already too late. Nevermind. Have you heard of OingoBoyngo?" (yeah, I make up stuff…it's all fun and games when you're answering a ninny who doesn't know better)
"No, what's that?"
"Oh, nevermind. It's probably not for you. Have you heard of Floogle?"
"No."
"How about ToadPress?"
"No."
"Well, I don't think I'm gonna be able to help you yet. I'd suggest you go home and use Google. Have you heard of that?"
(By now they're so pleased to have heard of something…or they're insulted that you're asking…either way, you win)
"Yes, I know Google."
"Great. It's good to know Google. Lots of people don't know Google so you're way ahead of the crowd. Just type in whatever you want to learn and dive in. You'll have it figured out in no time. Six or seven years will go by fast."
"Uh, what?"
"Yeah, Google."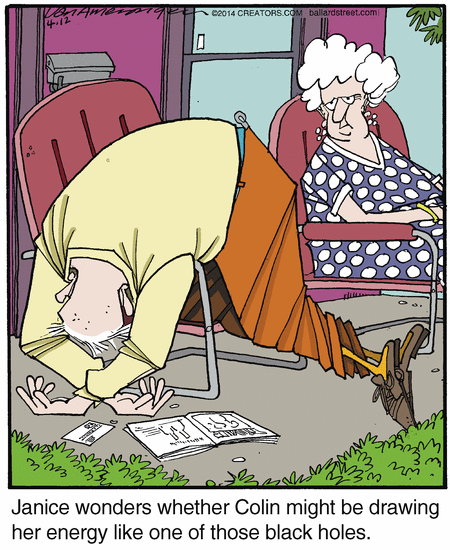 I feel like Colin looks after an encounter such as this. My whole goal is to make the ninny assume the Colin posture so I don't have to.
What can we learn from this? Some important things actually.
When a ninny approaches, avoid eye contact.
Don't let them speak first. If they do, you're in trouble. Be proactive. But don't ask them a question because ninnies are surprisingly nimble in thinking they know more than they do. You'll never shut them up if you ask them a question right off the bat. Instead, blurt out something blatantly offensive or overly informative. "I've got raging diarrhea. I've got to find a bathroom FAST." Then run away as fast as you can while holding your rear end.
If you're more inclined to really help them, lie down until that urge passes. It won't go well. Ninnies can't be helped.
My 3-Step Plan To Help The Ninny Find Total Knowledge
1. You must first break them, like a horse.
Horses that have never had a saddle or rider have to be broken. It's ugly, dangerous work. If you value your spine, you should avoid it. Ninnies aren't as physically dangerous. Unless, of course, you deem your sanity as a physical component of your life.
This first step is the hardest. It's like herding cats to get the ninny to stay on point. They love to ask a question, then ask another one and another one before you can ever answer the first one. They dart all over the room. You've got to stop that.
I've found it helpful to occupy them. They need to be fully engaged if you're make any headway. Else, you're doomed to suffer the endless questioning known mostly to ninnies and 3 year old girls.
Don't preach to them. Don't exhort them to listen. I've tried both. They don't work. Ever.
Here's what does work. Tell them to get some paper and a pen so they can write down what you're going to tell them. Refuse to proceed until they do. If you're on the phone or Skype say, "Do you have a pen and paper in front of you? Let me know when you do." Face-to-face, refuse to proceed until they have paper and pen ready.
Tell them, "Now write this down. Step one, only focus on one step at a time…your next step."
A swift kick to the nuts will soften them up a bit, too. After they catch their breath ask, "Are you ready to listen now?" Don't wait for a reply. Assume they're trying to say, "Yes."
2. Give them one very small action to take. Tell them only the very next step.
They want to know about everything. And they want to know the why about everything. Resist the temptation to feed their every desire. Instead, tell them, "I'm going to tell you the most important single thing you can do right now. At this stage NOTHING else matters. Morons jump ahead and refuse to focus on this one thing I'm about to tell you. You're not a moron, are you?" Pause. Let them answer. They might affirm they are. In that case, you've saved yourself all the following steps. Simply say, "I don't help morons. Good-bye."
Let's assume they won't acknowledge that they're a moron. Most won't. Drive your point home, "Morons absolutely refuse to concentrate on this next one thing, but you're going to really stop wandering around chasing everything and do what I'm going to tell you, right?" Again, pause. Let them answer. Nothing but a yes will do here, by the way.
Now, tell them just one thing to do, but be very specific. This can't be something like, "Use Facebook." It's got to be more precise than that. More actionable.
Remember to make them write it down.
3. Rebuke them in advance for veering away from the very next step. Exhort them to make good on their promise to take action on the very next step.
Send them on their way. Encourage them to do that very next step. Don't wait for them to pepper you with more questions. Just say, "Now, I know you're thinking of a million other questions, but I'm not going to answer another question. Not one. Because those things don't matter. All that matters now is for you to take the very next step. Did you write it down like I told you to?"
Hint: It's ideal to have resources at your disposal regarding that first next step! YouTube videos are great. Website addresses. Anything. The goal is to get them out of here…far away from you. You've served them well. Now, it's like Tom Petty sings, "It's time to move on. It's time to get going."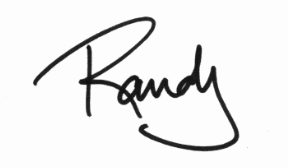 P.S. I got in early to support the Podcast Movement via their Kickstarter campaign. I was obviously planning to attend Podcast Movement in Dallas, the weekend of August 16th. Dave Jackson will be there. I planned to sneak up behind him and give him a surprise.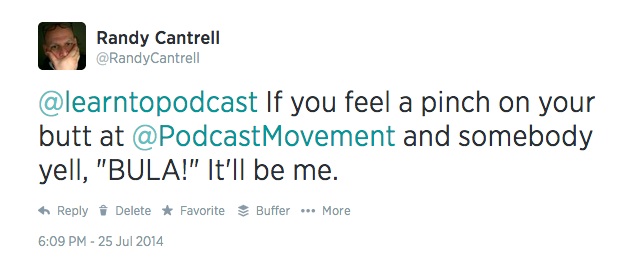 But it may not happen thanks to surgery I just had this week. Cervical fusion. No, it's not a new music format. For me it involved a plate, 6 screws (2 each for C5, C6 and C7). It went well and I didn't even need pain meds after it was over. One night – one sleepless night – in the hospital and now I'm home. But I can't drive until after the event so it's kinda sketchy right now. Besides, I'm not sure I want to be The Guy In The Neck Brace.