Podcast: Play in new window | Download
Subscribe: Apple Podcasts | Android | Email | RSS | More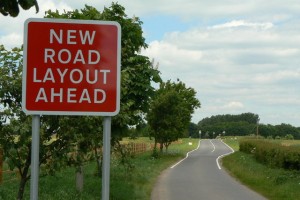 Reinvention can be more difficult than invention because with re-invention there's baggage. Past. History. Along with all the experience and learning we've gathered along the way. When I think of reinvention I often think about creatives like musicians or actors. Robin Williams entered as Mork and morphed into a crazy clerk photo processor (One Hour Photo). It was a major reinvention! A crazed funny man was brilliant in Dead Poets Society and other more dramatic parts. It's risky except when it's necessary. Or when it's something you really want to do.
It can be terrific IF you can pull it off. But it's risky. Michael Jordan was magnificent as a basketball player. Not so much as a baseball player. Kudos to him for trying, but none of us enjoyed seeing him perform at a mere mortal level at a sport.
I was a Jimmy Buffet fan in the early ABC Dunhill Record days. The songs were great. It was pre-Margaritaville. Jimmy reinvented himself. Some say he "sold out." He certainly got more commercial. He became the leader of the Caribbean party animal crowd…maybe more appropriately, the wannabe Caribbean party animal crowd. Success hasn't changed Jimmy. He changed and it resulted in greater success. I don't fault him for it, but I stopped buying his records prior to Changes in Latitude when he left Florida and moved to the Rocky Mountains. Who did he think he was, John Denver?
Josh Kelley is another musician who has changed. I first heard him in 2003. The music might best be described as rock or alternative. I was happy to find his music…until 2010 when he reinvented himself as a country music guy. It makes sense really since his brother is a member of Lady Antebellum. As for Josh, well he's married to Katherine Heigl so who am I to argue with his reinvention strategy? He cracked the top 20 with a country tune, Georgia Clay. Yep, he's from Georgia. The reinvention worked. I hope he's playing the kind of music he loves most. I'm not listening any longer, but that's okay. It proves the point. You have to do what you have to do. Sometimes it's about marketing so you can keep doing what you love — maybe that's why Buffet went more commercial. And you just have to take the risk. Some fans (call them whatever else you'd like) may leave. New ones will embrace you.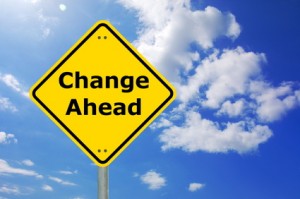 What do YOU have to do?
If people in some of the most creative endeavors of life – music or acting – can reinvent themselves, why can't you?
What changes lie ahead in your life?
Are you going to just accept whatever happens or will you take some action to influence what happens?
You realize it's not really re-invention, don't you? It's called GROWTH. Or CHANGE. Or IMPROVEMENT. It's still you. Hopefully, it's just a better version of you. Maybe it's a different aspect of you.
It's still you, but it may be a different context.
Robin Williams as Mork is different than Robin Williams as the DJ in "Good Morning, Vietnam." It's still Robin Williams. The context is different though. And it's different yet again when he plays the school teacher in "Dead Poet's Society."
You're not the same person at home as you are at work. Not entirely. There's the professional version of you, then there's the family version of you. That doesn't make you schizophrenic. We all have a variety of facets to who we are. Our behavior is likely dictated by the context. I'll joke around with friends and family in ways that I never would in a professional setting.
About now I can hear some stuffed up person cry, "Hypocrite!" No, it's not hypocrisy. It's appropriate behavior. It's social awareness.
Why is context important when we're thinking about reinventing ourself, or our career? Because it's possible – even probable – that you want to alter one area of your life without doing it in another area. We all get that. I mean, how ridiculous would it be if you wanted to change your career and that meant you had to change your wife? Or your kids?
We compartmentalize these areas of our life. We're satisfied in one area of our life, but we're very dissatisfied in another area. Great! Go to work on the area you'd like to improve. Don't burn the whole thing to the ground.
Then there's all this online noise.
Everybody is getting rich online except YOU. What's your problem?
That's how you feel, right? You're thinking everybody has this online business figured out…except you. People are starting kitchen table projects that are earning them thousands of dollars every month. Some of them are getting filthy, stinking rich.
You read blogs. You watch videos. You listen to podcasts. You see the photographs. You read the emails.
Everywhere you look, SUCCESS. One story after another of a person who went from living in their car to living in an ocean front mansion. Finally, you tire of trying to figure it out because ambition has given way to envy.
Success Envy.
Today's show is about your personal desire and determination to grow, change and improve. Hopefully, you want to get better! That's the stuff of invention and re-invention. Get busy. Stay busy. Get it done.