Podcast: Play in new window | Download
Subscribe: Apple Podcasts | Android | Email | RSS | More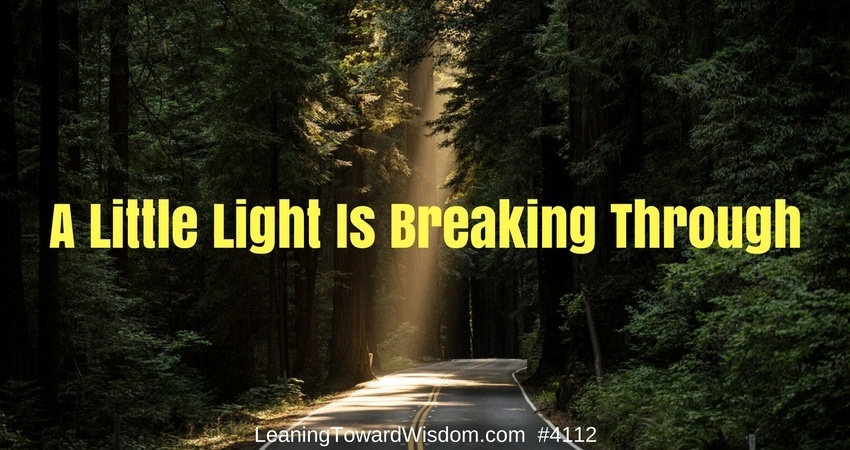 Concentrate on 2 words during today's show: gratitude and neglect. Well, there are gonna be other important words, too, but those are upfront in today's episode.
Two Bible stories illustrate both words well. The first is found 2 Kings chapter 5 and centers around a commander of the ancient Syrian army named Naaman. He was well-respected and honorable. His army had gone out and raided nearby areas. In the process they had captured a girl from Israel. Israelites were people acquainted with God. The Syrians weren't. The girl was a servant to the commander's wife. In spite of his greatness, this commander had a serious problem. He was a leper.
The little girl from Israel said to her mistress one day, "If only my master were with the prophet who is in Samaria! For he would heal him of his leprosy." Naaman tells the King of Syria what the girl said. Hopeful that his commander might be healed the King dispatches him to go visit this prophet in Samaria.
Off goes the commander with his entourage to Samaria, taking with him clothes, money and a letter from the King of Syria explaining how he wants his commander to be healed by God's prophet Elisha. He's making this trip with high hopes and pride befitting a commander of an army.
Eventually he arrives at the prophet's house. Verse 10 says, And Elisha sent a messenger to him, saying, "Go and wash in the Jordan seven times, and your flesh shall be restored to you, and you shall be clean." Well, that takes the cake. He's a commander of the Syrian army, a valiant man of renown. He's come quite a distance. And this prophet won't even come to the door! Instead he sends out a messenger. And if that's not insulting enough, he tells Naaman to go dip 7 times in the muddiest river around, the filthy Jordan.
The scripture says Naaman is furious. He expected it to go much differently. Because it didn't go as expected, he's irate. Insulted.
The story takes a turn in verse 13. And his servants came near and spoke to him, and said, "My father, if the prophet had told you to do something great, would you not have done it? How much more then, when he says to you, 'Wash, and be clean'?"
It hits Naaman and causes him to rethink things. Better yet, it causes him to take action and do exactly what the prophet's messenger told him. He goes to the River Jordan and dips 7 times and is healed of his leprosy, just as the prophet promised.
The second story is a parable that Jesus taught in Matthew 25. A boss is taking a journey. Before he leaves he calls his 3 managers together and doles out some money and responsibility based on their abilities. The man with the greatest capacity is given 5 talents – a talent was a weight of measurement of something like gold or silver. It was an amount of money. We also tend to think of it as we use the word, a talent – a natural ability. The boss gave the second manager 2 talents and finally he gave 1 talent to the last manager.
While the boss was away the man given 5 talents increased them with 5 more. The man given 2 talents did the same thing, he doubled what the boss had given him. But the man who got a single talent had buried his in the ground for safekeeping.
The boss comes back home and all three men have to give an account for what they've done with what the boss gave them. Naturally, the boss brags on the two men who doubled what he had given them. But he scolds the man who buried the one talent that he had. And all in spite of the excuses the man offered. Truth was, the man given one talent hadn't done anything.
Remember the 2 words? Gratitude and neglect.
We've all heard people talk about being in a dark place. Or describing how they feel like they're going through some darkness. Sometimes we visit dark places (or darkness visits us) and wonder if the light will ever shine again.
Sometimes the darkness isn't quite as dark as we think. Naaman the leper was already in a dark place with this health. When the healing didn't happen as he expected, he went to a dark place emotionally and mentally. He couldn't help his leprosy, but he was in complete control of his emotions and thoughts. Pride, arrogance and  a wrong-headed expectation prevented him from being healed of his leprosy…at first. It took the intervention of his servants to get him to see the light of his own hubris.
The one talent man acted out of fear and laziness. It was easier to do nothing, than to do something profitable. It always is. Darkness visited him because it. He incurred the wrath of his master, making matters worse because he did nothing!
Today I'm focused on these 2 terms because one is positive and the other negative. I could have made them both negative by changing gratitude to ingratitude. But I thought it was more helpful to contrast the message. Good vs. bad. Wise vs. foolish. Gratitude vs. neglect.
They're more connected than you may think. Neglecting gratitude is too common for all of us so let's begin there.
It's too easy because we're more prone to focus on our lack than our abundance. I can more quickly tell you what I lack – things I want or wish I had – than I can I catalog what I've got. When we examine our drive – the things that motivate us – it's mostly for things we don't yet have. Largely we're driven by the pursuit of stuff. More money. Newer cars. Bigger or newer houses. Better careers. Different places to live. More exciting places to visit. Cooler places to eat. Love we don't have. Music we don't yet own. 😉
During dark times I know of no better antidote than gratitude — thanksgiving. Without it I'm not sure we can ever find our way back toward the light. As difficult as it can be to be naturally grateful, it's easy once you concentrate on it. We all quickly think of the many blessings in our life, usually going straight to the people in our life – the people who have made the difference for us.
Vulnerability. That's consider that word in context with both gratitude and neglect. Being open, honest and candid are true means of deeper connection. I get that we temper those things depending on who we're around – and the situation we're in. We should. Otherwise, we'd likely repel people whose first impression of us would rob us (and them) of any opportunity to better know each other.
Putting on the Ritz. Trying to appear classier, fancier than we really are.
We all do it. Some more than others. But it's a pretty universal behavior driven by a universal need, pride. Ego. Call it what you want. We want folks to think highly of us. Maybe even more highly of us than we know we deserve.
Pretenses. Hypocrisy. Every knows how to employ and practice them. If we're not careful they become our way of life. They morph from being verbs that occasionally find their way into our behavior to nouns that define us. Or adjectives that accurately describe us.
Pretentious.
Hypocrite.
Fake.
Dishonest.
Legacy. There's another word. Reputation. That's a good one. And there's a flood of words that pop into our heads – genuine, true, real.
Legacy is tough to fake. I'm tempted to say it's impossible, but that's not true. Plenty of people created a fake legacy that lasted for awhile, even after their death. But it seems the truth always comes out. How they genuinely were is ultimately revealed.
That's why gratitude and neglect are the 2 words I choose for today's conversation. It's the push/pull that we could all likely embrace to move forward in our choices, and our behavior. The path to creating a good, even great, legacy is to behave in the ways that will generate the legacy we most want. In other words, be the person you want to be known as, and remembered for.
Jerks are known as jerks because they act like jerks. Pompous, vain people – the same. Humble and helpful people, ditto. We measure each other based on the behavior we see, hear and feel.
I started thinking the other day about a phrase I hear over and over from people, particularly from leaders who have just had an employee review from their superior. "You should be _______________." Quite a few leaders will praise an employee only to tell them, "You should be more assertive in meetings," or "You should be more (fill in the blank)." We are how we act. We are our performance. Our choices, actions, words – it all sums us up accurately. There's no denying it.
When an employer has a stellar performer who lacks one ingredient they think might be useful – or something they'd just like to see based on whatever bias they hold – they're failing to understand another word – congruency! People act and behave in ways that are congruent with who they really are. It's ridiculous to me for an employer to have a high performing worker, who gets praised during a review, only to be encouraged to be something they're not. That humble, high performing employee can told by the boss all day, "You should be more of a self-promoter." But if that person were more of a self-promoter she might not be as highly regarded for the humility she exhibits daily.
We are what we are. We are who we are.
Sure, we can, and we should, grow and improve. That's why gratitude and neglect are the words of the day here. Few things can fuel growth and determination to improve more than gratitude. Which is a contrasting action of complaining, whining and dwelling on what we lack. It's much easier to gripe gut around, complaining about how things aren't working as we'd hoped, or how our day sucked. That puts us in a place where we drop more deeply into neglect. We neglect to DO the things that will help us. Instead, we embrace what we think is our pathetic life, feel increasingly sorry for ourselves and drop deeper into a mindset that feels we deserve better even though we're not behaving in ways to earn better.
We sometimes lose because we act like losers. Failing to do what needs to be done. Neglect! See how this works?
Wilmer Valderrama, who played FEZ on That 70's Show and is now a character on NCIS, asked Robin Williams for some advice. Williams gave him a few pieces of advice, one of which was to remember that when he encounters fans…remember it'll be 2-3 minutes they'll remember the rest of their life. Ask yourself, "What do you want them to remember?" It drives Wilmer's actions and behaviors whenever he encounters fans today, almost 20 years after he was given that advice.
Let's think about that in context of our lives, and our interaction with everybody. Can Wilmer or any celebrity do that without gratitude? No, and it's why many celebrities don't behave that way. I'm empathetic that many celebrities can't get a moment of peace when they go out in public. Some can't even get it in the privacy of their own yards or homes. And there's no doubt that people can behave poorly by intruding on people. But generally speaking, we're all prone to grow increasingly selfish when we neglect to let gratitude lead us. We begin to expect things from others, and from life. We feel we're owed. Deserving.
Maybe so, but it doesn't serve us or our legacy. Pride goeth before a fall and being ungrateful elevates our pride.
Think about those 2-3 minutes fans get with their favorite celebrities. It's the same experience we get as fans of musicians. We go to a concert and logically know that Tom Petty has played American Girl more times than he can count. But the band hits the stage to end their set as they've done many times before. They play "You Wreck Me" for the umpteenth time, but it's the first time perhaps you've seen them play it live. They've been succeeding for 40 years because they're ridiculously talented, because they're professionals who take their craft seriously, and because they're grateful that all these fans have paid big money to fill this arena on this night. Their energy is elevated in spite of whatever else is going on in their lives because they think the fan deserve their best. So they play that opening riff as though it's their freshest song. Then they end the night with their first big hit, American Girl. And you'd think that hit was brand new by the vigor they display. Their gratitude for being among the elite in rock 'n roll for 40 years is evident. They're not going to neglect the opportunity to cement their legacy in the minds of all these fans. Many of whom – like me – who have supported them for 4 decades.
This is how it works. Or it doesn't. And we see many displays where it doesn't work. Where people – famous or otherwise – are ingrates who expect life to bow at their every whim.
You decide. How you're going to think. What you're going to say. How you'll say it. How you'll respond. How you're going to react. What you'll decide. How you'll act. What will be your habits. They're all up to you to figure out and employ. Consciously or subconsciously.
Let me spend enough time with you and I'll figure out. Spend time with me and you'll get it. And depending on what I show you, you'll see the real me, or the fake me.
When we decide we're going to bet all our chips on our strengths and be who we are by being the best version of ourselves, then we begin to let a little light shine through. It makes us the unique people we are. It begins to create our real, true, honest legacy.
It doesn't mean we use the excuse so many do about their weaknesses or failures – "that's just who I am." No. That's not accurate. Self-control or temperance is incorporated in the life of a person filled with gratitude. A person who refuses to neglect the work that must be done to restrain himself from poor choices and behavior. We don't always get it right. And when we don't, we have to fix it. Make it right.
A little light is breaking through whenever we make up our minds that gratitude will be a dominant characteristic of our life. When we commit ourselves to not let neglect or hiding from what must be done. That's when we light is breaking through for us to be who we truly are.
It demands a vulnerability that scares some, but when we're willing to go there we'll willing to really go home. To be who we really are. And to let folks see it for what it is.
I'm not fancy. Or rich. Or overly successful by how many people measure it. But I know who and what I am. Over the past decade I've worked to lean more into it and let go of what I know I'm not – and what I'll never be. That light that some think is the spotlight of adoration or praise based on a fictionalized version of themselves (either because they've got a fake or false self-awareness, or because they've succeeded in helping people think they're something they're not) is not the light we want to break through. It's not real. Or worthwhile.
The light light that breaks through must first break through in our minds and hearts as we come to grips with what we should do to get busy so we can lean toward wisdom. Foolishness dominates too many lives, and sometimes too much of our own.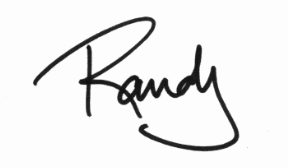 How Can You Help The Podcast?
Leave us a review at iTunes
Pick your favorite way to support us financially
Join the conversation at our Facebook group
Tell your friends. Promote the shows on social media.