Podcast: Play in new window | Download
Subscribe: Apple Podcasts | Android | Email | RSS | More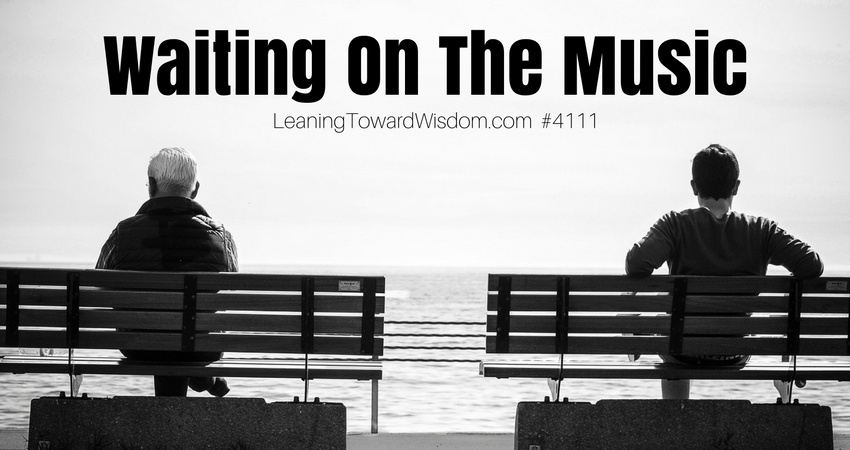 I know I told you – over the Facebook group – that I was working on a different show, but that was before the death of Chris Cornell. I never got my mojo back on the episode I was working on when that news broke. So I'm "parking it" as they say. For now.
I started mulling today's show over some weeks ago when I heard the title track to Dan Auerbach's new record, Waiting On A Song. It's a better title than the one I used for this episode, but a guy has to be careful these days, you know? Besides, I'm always waiting on more than just a single song. I'm usually waiting on a series of songs, but that's how I roll. Back in the days of 45 records where lots of kids would rush out to purchase the new hit song and not care about anything else, I was always interested in those other songs! They were called B-side songs.
One of the more famous B-side songs was one by Stevie Nicks, "Silver Springs." She tried to get the band to include it on the famous Rumors record, but instead it got stuck on the B-side of the hit "Go Your Own Way." That was in 1977. Two decades later it would appear on Fleetwood Mac's live record "The Dance." It won a Grammy, proof that good stuff isn't always on the A-side.
I was always an album guy. Still am. And I've never been much of a mix tape guy – compilations of favorite songs. Songs are always in context of albums for me. I can listen to a song and if it's a longtime favorite, I can anticipate the next song because the album is the story I hear in my head. Waiting on a song – the next song – is a fun anticipation of what you know is coming next. You don't get that when you just go straight to the big hit, or your favorite track.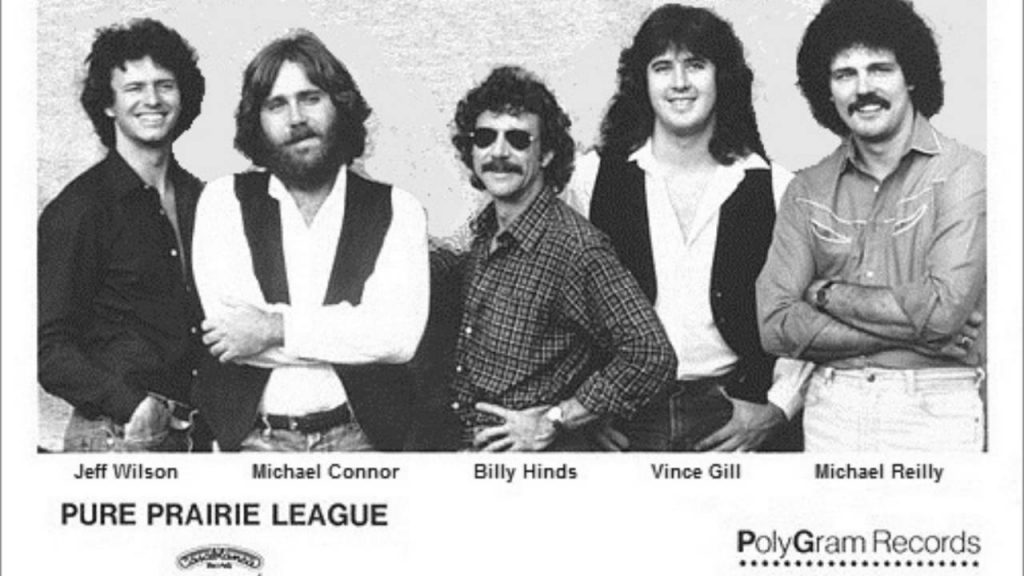 Falling In And Out Of Love precedes the hit Amie on Pure Prairie League's Bustin' Out album. It was released in 1972, the year I got my first brand new car – a gift from my grandfather who was about to die from cancer. I turned 15 that year. In Louisiana at the time you could get your fullblown driver's license at 15. And I did.
I was in my alt-country phase of music listening at the time so this duo of songs was big on my play list.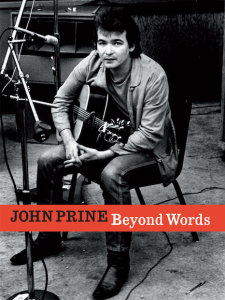 Well, this new record by one half of The Black Keys has a title track that was co-written by another all-time favorite of mine, John Prine. Prine just released a new book entitled, Beyond Words. I don't have it and haven't read it, but I'm on John's email list so I've known about it for awhile. It includes photos, hand written lyrics and his notes on how the songs happened. He strikes me as a guy who has lived his whole life waiting on a song. Thankfully, they've come to him frequently and been mostly terrific.
Few artists epitomize waiting on a song for me like Prine. Every song is a story. Well crafted, clever and stirring. Life's up's and down's. John has been able to capture the range of emotions common to all of us. And while I've often wondered what prompted the songs…it's not necessary when you listen to them. You go in your own head wherever the songs take YOU. That makes them personal and deep. Songs like this one.
Well, let's get to the point here because you already know I'm using the show title as a metaphor. It's not just about waiting on the music, although I do often wait for the music. Or a song. I wait for Friday to roll around when new releases hit. I wait for Amie to follow Falling In And Out Of Love. And I wait for Fountain of Sorrow to follow Late For The Sky by Jackson Brown. But you know I listen to a lot of music so there is that!
But there are two important elements I think for all of us, even if you're not as into music as I am. First, there's the waiting. Tom Petty sings "it's the hardest part." That's true enough, but it's also some of the most exhilarating parts. The anticipation is pretty wonderful.
You've been in love before. I hope you are right now. And if you're not, I hope you find love soon. Nothing beats the anticipation of seeing somebody you love. Familiarity doesn't breed contempt. Taking people and circumstances for granted does. Familiarity fosters deeper understanding, connection and admiration. Those fuel our desire to keep pushing the relationship forward. When it's love, we crave the nearness. And since we can't be near 100% of the time, we anticipate the next occasion for it. Proximity matters.
Comfort. Waiting to get back to the place where we have it. We have it with people we love.
Lyrics matter. Words. Stories.
Songs and the stories they tell resonate with us. It's an individual thing. Things that move one person may have little or no impact on somebody else.
I envy singer/songwriters for their ability to make those intimate connections. How else can you explain how a 14-year-old kid can hear a new record by John Prine and the song, Sam Stone – a song about a Vietnam vet who returns home damaged – and get it? Partly because I was fascinated by the Vietnam war. It was daily in front of us when we tuned in Walter Cronkite each evening. It seemed like something happening on another planet. Nothing about it was relatable to me, but when Prine sung about a drug addicted ex-soldier with a Purple Heart and a monkey on his back I was touched.
As I grew up and older, more and more of John's lyrics touched me. But I'm sentimental like he seems to be. And I can go to dark places of gloominess and being blue. So I've always considered myself a kindred spirit to Prine.
I've always been waiting on the music. The words. The melody. The rhythm.
There's never enough. The quest is never completed. And I confess that a new track by Jason Isbell, another crafty wordsmithing story-teller, resonates with me because I often feel like a dinosaur, the last of a kind – if there ever was another. Looking for a place to fit. A crowd in which to fit.
Waiting gets a bad rep. Partly because we mostly hate to wait.
Lines. Traffic. People. They all hold us up causing us to wait.
Waiting has value though. Hence the cliché, "Some things are worth waiting for." Indeed they are. Good music is worth the wait. That's why so many musicians produce terrific first records. They've been playing and writing for years waiting to get that first record done. It also explains why there are also quite a few sophomore slumps. The time between that first record and the second record is ridiculously short.
A lifetime of music – at least up to that point – explodes in the first record. But for those who can push through and keep trudging forward in their musicianship and craft, and find a place of higher excellence through intense practice and increased devotion the music can get better, more consistent. Worth the wait.
And that speaks to another reason why waiting gets a bad rep. People suppose it means we're doing nothing. That waiting is just some passive thing. Not necessarily true.
Artists might wait while living life so they can gain greater context for their work, and so they can have time to grow and improve. I love the story of Dan Tyminski, madolin and guitar player for Union Station, Alison Krauss' band. He also sings harmony for her. You know him as the voice of the song, Man of Constant Sorrow, from the movie Oh Brother, Where Art Thou? He grew up being carted to bluegrass concerts by his parents. The banjo was his passion. He added the mandolin to his skillset. By the time he got tapped to replace Tim Stafford who left Union Station in 1992, he was an accomplished bluegrass player, but he wasn't a guitarist. I remember reading somewhere that he spent months in a work shed in his backyard in his home state of Vermont (that bluegrass intensive state 😉 ) teaching himself to play the guitar. True or not, there are plenty of stories like that of musicians spending hours, days, weeks, months and years practicing their craft so they can become proficient.
Back in 2008 CMT magazine asked Dan a question that shows you he approaches the work and the waiting. It's called practice (insert Allen Iverson's rant about "practice" here)
You don't really want that comfort zone as a musician, do you?

You want to feel like you're proficient. You want to feel like you can get around the neck. But no, I think to feel like you're challenged is a great place to hang out because it keeps you in the mindset that I think you need to maintain while you play.
Waiting to get good, proficient…takes work. So waiting isn't passive at all for the people making the music. Waiting means they keep playing and singing.
Boy would I love to sing like Al Green. Or Marvin Gaye. But I'm honored to listen and wait for the next record that touches my heart. Stirs my emotions. Takes my mind to feelings that resonate through me like a good bass line, or a good stretch of 4-part harmony.
I've spent my life waiting on a song, on the music. Thankfully in the immortal words of Casey Kasem, "The hits just keep on rolling." Fueling my envy of those people who can write and perform music. Thankful that somebody can do it though…and that many of them can do it so well.
Waiting on the music might imply just sitting around doing nothing, but that's wrong. Like Dan Tyminski's pursuit of playing, waiting on the music is an active pursuit. And by now you know me – waiting on the music isn't just literal. It's also an allegory. A metaphor.
Pursuit. Practice. Putting in the work. Not merely sitting idly hoping. But working, optimistic that tomorrow, or sometime sooner than later, the music – or whatever else you're chasing – will arrive. It's a life of hope. Anticipation.
It's the opposite of despair, dread and hopelessness. Even a sad song is still a song. 
Escape passivity.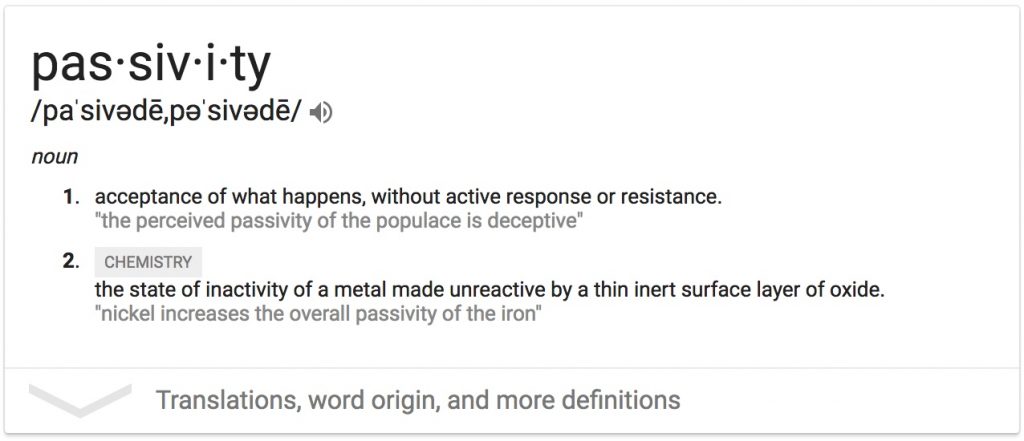 Just because we wait for the music doesn't mean we have no response, or that we're inactive. Accepting what happens while taking action is quite different than laying down, being totally compliant with whatever. Literally, when it comes to waiting on actual music I go searching. I actually listen to terrestrial radio when I'm in the car, and sometimes when I'm working. It's a non-commercial public FM station that plays adult album alternative music, KXT 91.7. You can scan the playlist to get a sense of what they play. Sometimes the music I'm waiting for arrives through them.
But I pursue literal music elsewhere, too. Like a business searching for customers, I don't rely on a single source. Music is everywhere if you just listen closely. Remember, this is about the pursuit of waiting…the practice, the work.
The noon-day sun is as bright as it gets. It's almost July. Here in Texas the sun is bright and hot in July. If clouds and darkness represent hopelessness, then clear skies and sunshine represent hope.
For a guy like me – a guy who can enjoy a rainy, dark day – gratitude drives me. I simply have too much to be thankful for. Too many people in my life. Including those who were once here, but are now gone on. The culmination of lifelong pursuing, chasing, climbing, overcoming, being knocked-down-dragged-out, suffering more disappointments than I can count, enduring hardships I'd rather not count – and knowing that the process, the pursuit…that's the point of it all. It's not whether or not the music gets exhausted, but it's about whether or not I'm willing to exhaust myself to pursue it.
These are the days. Days of sunshine. Days of rain. July days. December days. Young. Old. Man. Woman. Boy. Girl. It doesn't matter! It never matters. Time is time. It's not unique to me, or you.
What will you do right now? You've got today. This moment.
That means you've got choices. The more free you are, the richer you are – the more choices you've got. But even suppressed, poor people have choices. Fewer for sure, but still choices. Mostly because in our head – our mind – we've got unlimited choices. If we can think it…if we can dream it…it's possible. If not, why?
I've heard music for as long as I can remember. Lots and lots of songs. From Tommy James and the Shondells singing Crimson and Clover in 1969 (one of the earliest albums I remember playing over and over) to Crystal Blue Persuasion off the same record.
To the most recent records I've purchased by Chris Stapleton, Jason Isbell and The Head And The Heart. Thousands and thousands of songs I've heard. The quest isn't about completion because the work is never complete. The process continues just like anything worthwhile. A work may be completed, but THE work continues. A painter finishes one painting only so another can be begun. A software engineer completes the development of an app only so work can begin on a new idea. An architect finishes the plans on a structure, then pursues creating a new set of plans for something different. Something new. Always the pursuit of more…something new…something even better!
At times I know the ideal seems far away, but today's music – these notes we're currently playing – are carrying us closer and closer.
The best music is personal hitting us right where we live. Speaking to who we are – or who we feel like we are. Or maybe speaking to who we would most likely to be. I like to think the music helps us create that ideal version of who we most want to be. It inspires us. Moves us. Helps us take action in a direction that serves us. Not just waiting for life to happen, or for a song to enter our ears…but diligently chasing a great song, great music.
What are YOU chasing? Something that when you catch it, you feel energy. That's the deal. Like when you hear a song you really like…happy you found it. Happy you heard it. Your life is enriched because of it.
Let's get real clear about all this. Waiting for the music is about being so enthused in the pursuit that it never grows old. Just hearing Crimson and Clover and Crystal Blue Persuasion take me back to days before I was even a teenager. Pretty exciting. Did you know that if I knew what songs mattered most to you I could play those for you and immediately take you back to whenever that song first resonated with you? Like a smell that hits you, taking you to a time and place long, long ago – music heightens our senses and memory.
Here's the thing — it never stops. And you don't want it to stop. I don't want the music to stop, or my pursuit of it. Musicians are entering the field for the first time. Some are still enduring the daily struggle to "make it" (whatever that means). Over at my private Facebook group (what? you're not in there. shame on you.) I regularly post videos of a young man from Indiana who now lives in NYC trying to make it. Over 7 years ago I talked on Skype with a young man from Chattanooga who had just moved to Nashville to make it as a singer/songwriter. Garth Brooks recorded one of his songs and has taken him on tour as an opening act. Some days the bear eats you…some days you eat the bear. Mitch Rossell ate the bear, but only after grinding it out for over 7 years.
The point is it never stops because we don't want it to. The musicians don't want to stop making music. I don't want to stop listening. I don't want to stop discovering.
The pure joy of discovering doesn't remove the ambition to find more. It's learning, pursuing, consuming, enjoying all rolled up into one big pile of what-I-most-want-to-do. Waiting for the music is the metaphor for you making the most meaningful contribution to the world by doing what do best…what you most love…what is most valuable to others.
Too many folks are waiting for lightning to strike and miraculously change their lives, but it never happens. It's not going to happen either. We only catch what we chase. Fools chase empty things like fame, fortune – the things that only fuel our vanity. The wise chase optimism and the belief they can make a difference. Not the world…just make a difference. For somebody. Anybody. Maybe if they're especially talented and blessed with opportunities, they can make a difference for many somebody's. Most of us will impact fewer than 100 people, but that's okay. In fact, that's more than okay. It's spectacular really. Because without you in their life, where would the music come from?
We're not waiting for the sky to fall. No, we're waiting for the music by exhausting ourselves to find it and give it a listen.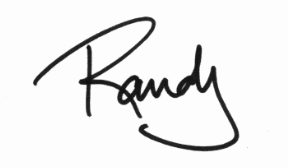 How Can You Help The Podcast?
Leave us a review at iTunes
Pick your favorite way to support us financially
Join the conversation at our Facebook group
Tell your friends. Promote the shows on social media.