Podcast: Play in new window | Download
Subscribe: Apple Podcasts | Android | Email | RSS | More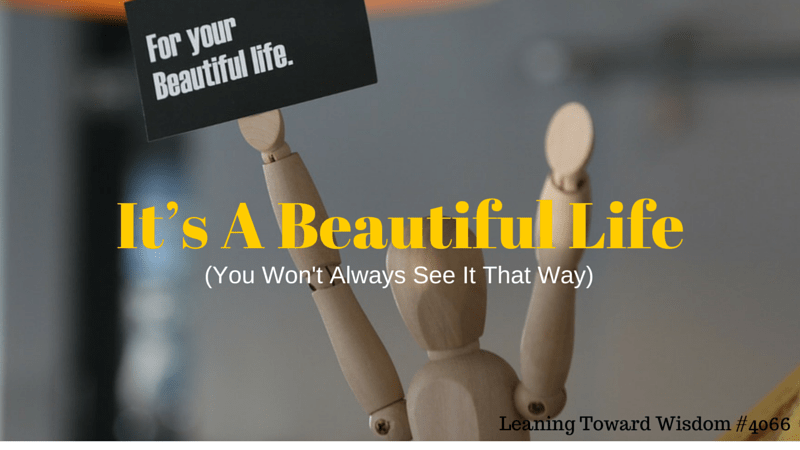 James Morrison is a UK singer/songwriter with a style I love. Soul. Lots of soul.
Like so many artists I find myself listening to – James was a busker. One of these days I need to do a show on busking and interview some buskers, or ex-buskers. It's a pretty fascinating tactic, going to a public place to play music (or do magic, or some other performing art). When I was at LSU we'd go to New Orleans and hang around the French Quarter. A great place to people watch, and see street performers. Meanwhile, back on campus at the front of the Student Union would be some people who'd hold forth spewing political commentary, or preaching. There was an older guy who'd preach – condemning everybody to hell. Holy Hubert. We didn't know he travelled all over the country doing this on college campuses from one coast to the other. I was always happy to see him holding forth because it was always entertaining to hear him call us "miserable wretches." And I was a Christian, not a miserable wretch. But it was fascinating that a guy would stand up in a public place to do his thing, even if I did find it counter to true gospel preaching. Public performing and the "compelsion" to do it is fascinating.
James did his busking while he was a teenager. It seems to have really paid off, too. He grew up in poverty and sickness. Whopping cough nearly killed him, but he attributes the tone of his voice to having that malady as a kid. When he was four his parents divorced. He was into music, not sports. That didn't make him the most popular kid when he very young. Thankfully, somewhere along the way James figured out that life could be better. He found a place where music was more appreciated. That's when life became beautiful. I'm glad he found that out.
I was born with tears in my eyes
Like everybody else I know
Kicking and screaming
All I could see was a light in a world so cold
No-one to hold you
Feels so lonely
Left out on your own
But we were born with tears in our eyes
And that's how we learned the strength to fight
It's a beautiful life
Well, you won't always see it that way
When you're deep in a hole
With nowhere to go
And you can't see it change
(It's a beautiful life)
Coz it's just out of sight
It's a beautiful life
You're scared, got the fear every day
Sounds like everybody else I know
Takes a hole in the ground
Or the sky falling down
Before we can let it show
If you're just like me
You're trying to believe
That it's all going to work out fine
We can live with the doubt
We're trying to do without
Maybe we don't have to fight
It's a beautiful life
Well, you won't always see it that way
When you're deep in a hole with nowhere to go
And you can't see it change
(It's a beautiful life)
Coz it's just out of sight
It's a beautiful life
I tried so hard to keep hanging on
Well maybe you should just let it go
Let the hope in your heart break the fall
Sing with me
It's a beautiful life
Well, you won't always see it that way
When you're deep in a hole with nowhere to go
And you can't see it change
(It's a beautiful life)
Coz it's just out of sight
It's a beautiful life
Today's show is about optimism. I suppose I selected that topic for a variety of reasons. I'm coming out of April and May, tough months for me. And if that weren't bad enough, we've had a torrent of thunderstorms and rain in May. We've been only seeing the sun during the day long enough to heat things up and fire up some thunderstorms. It's been an odd year. Weather predictions are that it's going to continue to be an odd summer, too. Cooler and wetter than normal.
But all that's a good thing really because for years we've been in a drought. It's not good that we've had the flooding, property damage and loss of life. It'd be nice if a slow drizzle could have been the remedy, but that likely wouldn't have fixed the drought. It's the cycle of nature and life I suppose. Sunshine brought heat. Heat, year after year, brought about drought. The quick fix? A flood. 😉
It's a decent metaphor for life. Good and bad. Bad and good. Things rarely working out quite perfectly, but working out nonetheless. Somehow we survive. Or we don't. Those of us who do, we muscle through basically making the most of it. Or lamenting that we've not got enough to make anything of. Our choice really. How we decide to view things.
Today, I'm choosing to view life through the lens of feeling – and knowing – I'm blessed.
Life is beautiful – even if we don't always see it that way!
Today's episode is going to have lots of music. The songs have been specially selected based on a few things:
1. A variety of musical styles – mostly because I don't know what you like most, but I want to expose you to some things I find valuable
2. The subject matter of these songs deal with life, mostly with the beauty of life
3. Some of the songs have a story behind the story – maybe something about the artist, or the lyric (like that opening song)
You know why I love music? Well, one of the reasons?
Because in the span of 3 minutes – more or less – your mind can be transported. Your emotions can be stirred. Nothing can impact my mood faster than a song. I love cartoons and photographs. They can make me smile, or cry. But they're not as immersive as a song. I envy the artists with the creative capacity to stir hearts. It's a great gift they have.
If you just read the blog posts here, then you're missing the entire point of the podcast. Rather than ostracize you though, i've continued on with the lengthy posts. Not because of you, but because I love to write. I should be happy you're reading, but I'm not. I'm more sad that you don't listen because you're missing out on some heart and soul stirring moments these musicians can interject into your life. I don't get it – but keep reading if that's your thing. I do wish you'd click play every now and again though so you could hear these talented people ply their craft. It's really the stuff that makes life more beautiful. Much more so than my wordsmithing.
James Morrison has it right. Life is beautiful, but we won't always see it that way. Like me and the months of April and May. For a guy given to melancholy they're especially tough. I'm a contradiction and I know it. Loving to laugh, poke fun at myself (and others), filled with sarcastic snarkiness, ridiculously sentimental and given to dwell on sadder subjects — I'm sure it all seems quite the paradox. It even does for me.
In the last episode I talked about Rocky, our White West Highland Terrier, recently diagnosed with cancer. It was a show about high value and why loss is greatly impacted by the high value of something, or somebody. Even a pet dog. I know I lean toward the sadness, but I also lean toward that value proposition — that the sadness is made greater only because the value or beauty is so high. With extraordinary value comes tremendous loss. It's the beauty of life.
Life – the sum total of it all – can be beautiful even though some days are tough. It's all about the division of time. Do you want to look at life by the moment? The hour? The day? The week? The month? The year? A decade?
Yes. Yes, I do. I want to look at life through all those views. The more you compress it down, look at it in smaller increments, the greater the odds you'll be looking at something less than beautiful. Or so it seems. The more you pull back, and take a wider view, the greater the chances you'll see it for what it was – the grand gift. And it's the perplexing quandary posed on the question,
"Why couldn't I see it at the time?"
Because I was foolish. Because wisdom – and leaning toward wisdom – is all about being able to do it, to execute it – in real time! That ain't easy.
The result is we often experience regret. Regret that we didn't see it for what it was at the time. Regret that we didn't spend the time we should have while we had the chance. Regret that in that compressed period of time we let something creep in and crowd out wisdom.
Dark, rainy, stormy skies. Or clear, bright blue sunshiny skies. It's still just a beautiful day.
What do you do if you find yourself dwelling on the negative, not the positive? Do you do anything to fight it?
Perspective fosters our reality. If our perspective sucks, then it impacts our behavior. BAM! Our reality matches that perception, even if our view isn't good, or correct. It's too easy to go with it though, right? Too easy to just embrace the bad attitude. Too easy to let life's struggles beat us down and take over.
We climb out of bed, meander into the octagon of life fully prepared for life to get us in a choke hold and kill us. The sooner the better! 😀
And maybe we wonder why things aren't going any better for us. Or why we're often alone. Well, Mr. Sunshine, it sucks being near you! When I've got problems of my own I don't need to hear you walk past with a big SIGH.
I know life ain't always beautiful. Sometimes it'll knock you down, drag you out back, whip your butt and break your heart.
You know the changes do make you wise. And the struggles make you stronger. As much as I love sunshine I know the storms of April and May bring the flowers of resolve and improvement that I need the most.
I'm reading the other day about a young man whose not so young any more. Dad was wealthy. Very much so. He grew up privileged. Well to do.
He had everything he wanted. Nobody ever said, "No." Life didn't either. Lavish and extravagant are the best terms to describe his upbringing and his lifestyle.
He attended the best universities. He was a world-class jerk. Imagine that. He had no view of reality. Struggles for him were found mostly in other people's behavior. If only they'd do what he wanted them to, then his life would be good. If he didn't have a smile on his face it was because others didn't comply with what he wanted. It would take the smile right off his face.
"You're beautiful as you feel."
Well, now we're getting somewhere. That might explain it. I feel like crap so the world looks like crap. You look like crap. She looks like crap. All because I've got no smile on my face and I feel like crap. Funny how that works. Not funny ha-ha.
Not funny at all really. Sad.
Which brings me back to music and the power of it. Maybe it's the power of communication, but songs are a special kind of communication for me.
I love words. But words to tunes…well, it just doesn't get any better than that. I may start practicing public presentations by singing them. Want to find a fast way to a psych ward? There it is. Your next business presentation — sing it instead of using your normal, sane delivery! You might at least get a three-day weekend out of it.
Feelings. They matter. And for me, songs can influence them. But other things do, too. I bet it works the same way for you.
Think about it. Really think about it.
Little things. Small things can get us down. A word said at just the right time, in just the right tone. And suddenly we're thinking, "What did he mean by that?" Or we feel sad suddenly. Or mad. A word? Yep, or two. Or three. But not some long, drawn out berating. Something far more subtle and innocuous. Maybe even mostly unintended. I might argue MOSTLY unintended.
Or a moment where we could use a hug, but there's nobody there to give it to us. Nobody we'd want it from. 😉
Downhearted moments can foil our attempt to see the beauty of life.
We can all get downhearted. It can happen so fast. And it can linger. But flip it on its head. Turn it around.
Are you like me, can you turn it around fast? Well, let me be more accurate. It can turn around fast for me if something shakes me out of it. I struggle to do it alone.
Rhonda doesn't likely know this – unless she's listening (which I don't think happens). I can walk by her space where she's working, enter and hug her. Yes, I've already confessed I'm sentimental, but that's not really it. It's my way to battling being downhearted. And it's unfair to put it on her, but her response matters. Or the way things are going matter.
I can walk past and see she's busy. So I move along. Not saying it's wise or right, but it's what I do. I may walk past half a dozen times and bail out on the mission. Working toward having the moment pass mostly. Or working toward finding an opportunity. Sometimes the moment wins. Other times the opportunity does. It just depends. That's how life goes.
But those moments where I succeed, where opportunity wins…and where I don't let failure win. Those make life beautiful.
I'm almost certain – somedays more than others – that it is a beautiful world. I know there are days where it's hard to get out of bed. Sunlight creeps into the room and we'd like to pull the covers back over our head and ignore the day. Intellectually we know that's a bad game plan. Sometimes we have to force ourselves out of bed, onto the floor and into life. Working hard to see life for the wonder it is. For the opportunities to walk into the next room where our wife is, and take the moment for a hug and an expression of love.
The cynical part of me is forced to include a song by Devo. Devo? Yep, Devo. No, it won't be Whip It. Fun song, though.
It's a beautiful world. For you. It's nice to be alive. Wonderful place. It's a wonderful place for you.  The punch line comes at the end so I hope you enjoy it. Devo isn't my every day cup of tea, but it fits today's show and lets you know I'm a guy with a music collection that is diverse.
Do you go through life like that? Oh, say it ain't so.
Okay, I can't resist. Whip it…into shape. Crack that whip! 😀
"When a problem comes along. You must whip it." Indeed.
Not bad for a band out of Akron, Ohio, huh? When David Bowie and Iggy Pop like your stuff and start promoting you, then presto! You've gained success. They were unique. I'll give 'em that.
They're still together I think. A couple of the original members have passed on, but the boys who embraced DEVOLUTION, or the devolving of humanity are still devolving themselves I guess.
I'm cynical, but optimistic. It's the paradox of my life. But when I first heard James Morrison I felt an instant connection, probably because I'm an enormous fan of old Motown and R&B soul music. Aretha Franklin, Marvin Gaye, The OJays, The Spinners. And of course, Sam "The Man" Cooke. He was The Man before Van Morrison. The original man. He knew the world was wonderful. The whole world knew it when Sam sang about it, too. Every kid sitting in every junior high or high school class knew it.
Sam understood how conditional the wonderfulness of the world was, and still is. If you love me, too — what a wonderful world this would be. And again, I'm back to my roaming past Rhonda's work space. 😉
Looking for confirmation. Isn't that what we're all doing? Maybe you're not as proactive as me. Maybe you're more passive about it. Hoping somebody else will initiate things.
Let me tell you. If you're going to experience the beauty of life you can't wait around. Hoping and wishing isn't a good strategy. It's no strategy. Maybe it'll happen. Maybe it won't. And when it doesn't, you're going to resent it. So that doesn't work. But lots of people try it. I know 'cause I hear about it often enough.
"I wish _____Subject – fill in the blank_______ would _____Verb – fill in the blank__________." I wish she'd talk to me. I wish he'd kiss me. I wish she'd tell me what's wrong. I wish he'd understand without me having to tell him. On and on it goes. Life's beauty robbed by idiocy. Mostly our own.
Sometime we just endure the weekdays of life because we want a life of Saturdays.
The beauty of life isn't about fantasizing of the perfect place or situation. Or relationship. It's about creating our own beauty using the skills we've got. Again, it's about leaning toward wisdom so we make the very best choices in real time. It's about being the very best version of ourselves. All the time.
Otherwise, we all experience regret. And that disrupts the beauty of life.
Lost opportunities. Missed chances. Lost time. All because of our own foolishness to not do the right thing at the right time – mostly, right now!
Don't regret any more than you have to. I don't suppose there's any way to rid ourselves of it completely because we all behave like fools sometimes. Wisdom is tough enough without the burden of having to exercise it all the time. To do it all the time, without any slip up's is not idealistic, but a foolishness all its own. We're just not going to be that good. Doesn't mean we shouldn't try, but I think it means we shouldn't berate ourselves. Or give up trying since we can't be perfect at it.
More wisdom is better. More wisdom helps us see the beauty of life. More wisdom helps us create beauty for ourselves and others. That's the main reason why I podcast. It's why I envy these musicians. It's about stirring people. It's about impact. Influence. Making a difference.
I have two grown kids who were the biggest target of that impact, at least when I began over 10 years ago. It's morphed a bit. Grown somewhat. That's the beauty of life. Sometimes things happen you don't expect. Sometimes the beauty is more than you expect. Undeserved. But beautiful any way.
Just because we don't always see it that way doesn't mean we've got it right. Nearly every day we get something wrong. We miss things we never saw. We get lucky blowing through a stop sign we never saw. Fortunately, nobody is hurt. We miss an important text or email just because we weren't paying attention. We think we saw something we really didn't see. Or we think we see somebody, but we didn't. It happens all the the time.
We perceive one thing, but reality is something else. Mostly, I think it works against us instead of for us. That is, we see it negatively so we force it to fit our view. What if it works in reverse? What if we focus on the optimism and opportunities and force the world to fit that view? Do you think that would work?
You don't know? Neither do I. 'Cause we've not tried it.
We hold Pity Parties, not Success Summits. We moan and groan about what we lack instead of being focused on what we've got, but are failing to pay attention to.
Life is beautiful, even if we don't always see it that way.
We've got more rain than we've seen in years here in Texas. In ancient times God put a rainbow in the sky after the great flood of Noah's day. It was God's promise that he would never destroy the world by water ever again. It still shines in the sky today after all these years, standing as God's promise still being in affect.
These rains will subside eventually. Our drought gone. The skies will be blue again. The trees and the grass will be greener than any summer I can remember.
Friends and family love us. And we them. Pets enjoy belly rubs and treats. We enjoy their wagging tails. Babies cry. Kids laugh. And play dress up…pretending to be a princess. Or a super-hero.
Somewhere over the rainbow is here. It's where we live.
It's you. It's me. It's those we love. It's life.
That's where this wonderful world finds each of us – in a beautiful life.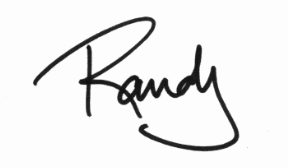 How Can You Help The Podcast?
Leave us a review at iTunes
Pick your favorite way to support us financially
Join the conversation at our Facebook group
Tell your friends. Promote the shows on social media.