Podcast: Play in new window | Download
Subscribe: Apple Podcasts | Android | Email | RSS | More
This past week the guy who has been the radio and TV voice of the Dallas Stars NHL hockey club decided it was time to quit. Ralph Strangis has been working for the Stars for over 20 years. He left Minneapolis with the team and arrived in Dallas with the team back in 1993. Fans of the Dallas Stars haven't experienced games broadcasts without Ralph. He's been a fixture since the team arrived. He's 54 and now he's walking away.
Over 10 years ago when I was leading a retailing company I got an idea for using Ralph and his broadcasting partner, Daryl Reaugh, in our advertising. Yes, I was a big hockey fan, but it was deeper than that. The company was a luxury brand specializing in high-end merchandise. Even so, our pricing was the best around with vastly superior service. We were serious about our business, but less serious about ourselves. I thought these guys could help us spread the word while showing that we weren't stuffy or snobbish. Around here we always referred to these 2 as "Ralph and Razor." Daryl's nickname is Razor Reaugh (pronounced RAY).
Ralph is interested in the theater and writing. Circumstances in his life have put him in a place where he felt he could consider some new adventures. Rather than stay the course — and keep doing what he's been doing for a long, long time — he decided to stop so he could start something different. The Dallas broadcasting community, and fans have been stunned. The money. The prestige. Flying around with the team staying in 5 star hotels. Rubbing shoulders with famous athletes. How do you quit all that?
That's not the real question though. The real question is, "Why do you quit all that?"
It's tough for people who haven't experienced the downside of a thing to understand how somebody like Ralph could quit a job that once was his dream job. The short answer is — because dreams change. Ralph's dreams appear to be different than what they were 25 years ago. It happens.
Until a few years ago I spent my entire business career running what is now called "traditional" business. It was brick and mortar business with employees, assets and lots of moving parts. I intentionally carved out my niche in small business, defined mostly by having a flat hierarchy without a lot of bloated bureaucracy. Sometimes I find myself talking with somebody who really wants employees, real estate, trucks and other assets. I'll sit there thinking to myself, "No thanks. Been there, done that." And that's precisely the point — I've done it. I have to remind myself that this person sitting across from me hasn't done it. They want to experience it and that's cool. But for me, it's already been done.
So I can relate to Ralph. Sorta. I mean his fame and fortune soared higher and longer than me, but the emotions and mindset are likely similar. "Been there, done that." Now it's onto something different. Something new.
Today's show title is part of a song lyric I heard, but I didn't really like the song that much, which is why I didn't play it. But I suspect many of us can relate to the line. And it doesn't matter if what we started is wildly successful or just moderately so. If starting is hard – and it is – then stopping what we start may be harder, especially if we've been doing it for a long time.
Sit down some time and write down all the things you can remember thinking about starting, but you never did. Prepare to spend a few hours if you're going to be diligent to do it as well as you can. Or just make a mental note to add it to the list knowing you'll never start such a list because that's how you roll…failure to launch. Hey, at least you're in good company. Tons of people never start. They just think about starting. Take comfort knowing there are people who never even think about it. You're a step ahead of them.
Let it never be said that I don't know how to make you feel better about yourself. I aim to please.
Is it weird that I'm not bothered nearly as much by people who don't think about starting, or people who think about starting but don't — as much as I'm bothered by people who start, but never finish. And that includes my own life. In fact, it especially includes me. I'm really bothered by my too-often habit of starting, but not finishing. That little exercise of writing down things you started, but never finished — it's a 15-volume set for me so far. And I'm not finished.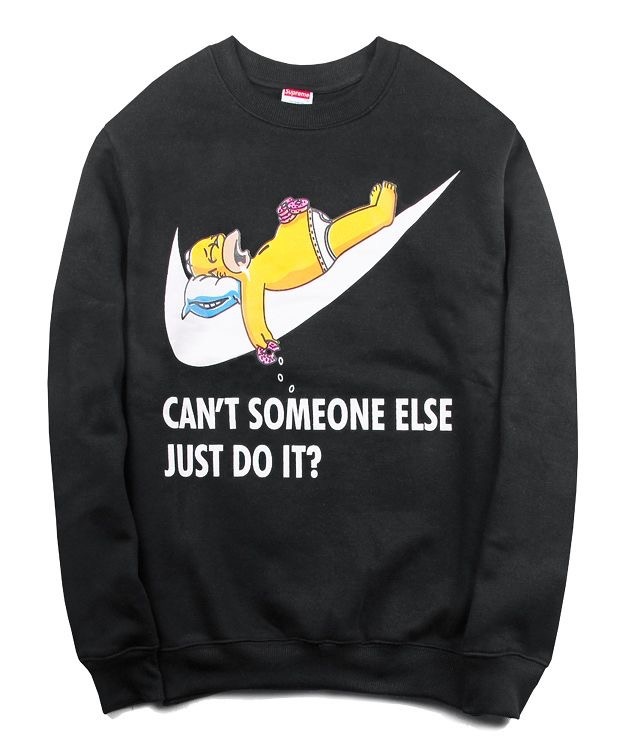 I was always better professionally than personally. Don't know why. Maybe 'cause I had to be. At home you can be a slacker in the finishing department. Homer Simpson is our leader.
"I believe that children are our future. Unless we stop them now."
"The code of the schoolyard, Marge! The rules that teach a boy to be a man. Let's see. Don't tattle. Always make fun of those different from you. Never say anything, unless you're sure everyone feels exactly the same way you do."
"All my life I've had one dream, to achieve my many goals."
"Kids, you tried your best and you failed miserably. The lesson is, never try."
Homer may not get much done, but he's quotable. That's what I envy most about him.
Where was I? Oh, yeah. We were talking about people wanting something new – at least for them – something different.
Wanting something new. Thinking about something new. Those are two sides of the same coin, but they're not even a first cousin to doing something about it.
Lately, I've been thinking more and more about learning the guitar. I watch way too many YouTube videos of guitar stuff. Premier Guitar's Rig Rundown. Wildwood Guitars. Anderton's Music Co. Rob Chapman. Norm's Rare Guitars. Greg Koch. And there are others, too. Crazy, huh? For a guy who doesn't play the guitar.
Nothing new about that though. I've been thinking about playing the guitar almost all my life. I just never did anything about it. Not really. I never even started. But I've thought about starting many times. It's like so many things that prevent us from doing things – life gets in the way. Life? Yes, life without knowing how to play the guitar!
Let's use my minuscule musical ambitions to dissect this whole change of direction conversation. To start something new we have to stop something else. In my case, I have to stop lolly-gagging around, but isn't that always the hold up? Our gut may be telling us to do something new – something different. Our heart may be telling us, too. But we're mentally, emotionally stuck. Well, not really. We're just living in the known.
My known is the world of not being able to play. But it's more than that. It's the world of knowing I won't be committed to learning something so foreign to anything else I've ever learned. I can avoid enduring HARD by sitting idly by doing nothing. I can avoid spending time, money and effort in a new endeavor. Forget that I might actually enjoy it, be decent at it and expand some other latent talents I know nothing of. Because I might find that I can't do it very well even after considerable effort. I might embarrass myself. People might think I'm stupid for trying to learn at this stage of my life. And there's all those other things I probably should start, but never did.
I want to do it all. That's a common refrain until you realize that you won't live long enough to do even 10% of everything you might want to do. Then talent – or lack thereof – kicks in and teaches you that about 99.45% of that 10% of everything you'd like to do…well, it's simply out of reach because you're stupid, a klutz, tone deaf or inept. The good news is that leaves you with what should be laser-like focus on the remaining .55% – that POINT 55 percent or just slightly over half of one percent – on things you might actually be able to do with some degree of success.
It's not good news though because your life didn't come with an owner's manual clearly identifying that POINT 55 percent. You might focus on it if you knew what it was, or what few things it was. Most of us don't know though. Some do and I envy them. When it comes to guitar playing I envy players who picked it up early, took to it like a duck to water and just knew it felt right. It's not that their percentage is any greater than mine, or yours. It's just that they more quickly identified their POINT 55 percent. You're likely in the same boat as me…having spent most of your life finding how what wasn't in your POINT 55 percent.
"Well, that ain't it." Is that how you feel about the things you may have tried, or started? Me, too. Five years ago I had a Skype call with Mitch Rossell, a young man in Nashville trying to make it in country music. It's an interview I'm inserting into today's episode. You'll have to listen to the podcast to get it. Here's a recent video of Mitch. It was shot by his good friend, Trevor George. Trevor has his own unique story, quitting a J.O.B. to get into the videography game.
Watch this little video (below) and you'll get an idea of the struggles Mitch is enduring on his way toward his goal. Mitch has started a journey he doesn't yet want to stop. It's the ascension toward something we want.
Mitch is now closer to 30 than 20, but he's been digging hard trying to finish what he started. Ralph finished one thing he started in doing sports broadcasting. It's been 25 years going strong. He might not be done with that, but he's done with the current gig. He wants to try something else. Ralph figured out how to stop so he could restart. Mitch figured out how to stop not playing guitar (and not singing) to start playing and singing.
Start what you need to start. Commit to the finish. Work through it. Push as hard as you can. If you don't, why start. See where it goes. Like Mitch, you may find it leads you to places you couldn't dream about. Or like Ralph you may end up with your dream job. Here's the real difference in these two guys. Ralph chased and got his dream. Mitch is still chasing it. It's like the guys who want to run companies with lots of employees versus me who has already done that…and is now moving on. As with most things in life, we eventually figure out that it'll all come out. It's up to us to figure out how well it all comes out.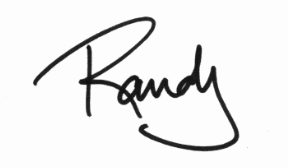 How Can You Help The Podcast?
Leave us a review at iTunes
Pick your favorite way to support us financially
Join the conversation at our Facebook group
Tell your friends. Promote the shows on social media.